---
Marketing in a Crisis: 9 reasons to Turn Up Your Marketing Right Now – Marketing Magic Tip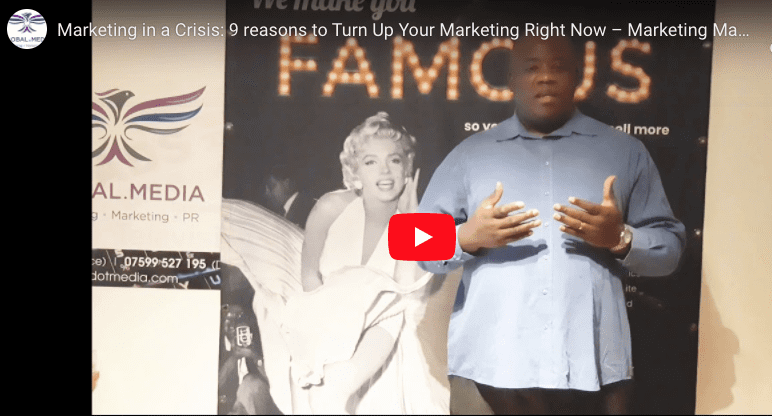 3rd May 2020
No Comments
911
     <
Having huge sections of the population on lockdown, social isolation, and sudden drop in commerce is affecting all businesses. Many fear that business will dry up as clients are preoccupied with what is arguably a once in a century event. That means our products and services will not be at the forefront of people's minds. I think it's only healthy that the current crisis makes us all feel uneasy. The unprecedented situation is changing quickly, and we are all having to adapt our daily routines in a way that we would have never even thought about before. It can feel that the media wants to convince us that the world was going to end. Indeed, while it's important to be informed and act appropriately, you can also find yourself buying into too much hype and thus spooling out of control. Yes, I know this coronavirus crisis will affect all of us in business. There is always a positive to focus on because sooner the world will return to some normality, and companies will continue to trade again. There is still opportunity for marketing in a crisis.
In response, some entrepreneurs jump immediately and do what they can to prepare. Others freeze, play the victim and make catastrophic decisions that effectively destroy their enterprise. Choosing to put the brakes on marketing, often because of a desire to hold on to cash and reduce expenditure, is a typical response to the uncertainty that crisis brings. Findings that only 14% of UK marketing campaigns are now continuing 'as planned' emphasises that businesses are slashing their marketing. Many are erroneously putting generating revenue on hold during this crisis.
When companies are facing such an extraordinary threat advising them to "invest in the future" may sound simplistic. Harvard Business Review found that the firms most likely to emerge strongly from economic downturns were those that struck the right balance between judicious cost-cutting in the short term and investment for the long-term. Read on to discover the imperatives to turbo-charge your marketing right now in this crisis.
The coronavirus pandemic and its effects
I cannot deny or underplay the carnage that the current crisis has wrecked already. There have been close to thirty thousand confirmed deaths according to the official Department of Health figures. Perhaps the actual number is double that if you accept the speculation that twice as many people may have succumbed to the virus in the community. The Telegraph reports that a fifth of the UK's small businesses could go bust within a month despite billions of pounds of grants, loans and tax relief pledged by the government to help firms through this coronavirus pandemic. Furthermore, they report that up to a million firms will run out of cash in the next four weeks, putting around four million people out of a job. Millions of businesses that fall into this statistic will be further devastated to slip through the safety net of the unprecedented government support due to eligibility criteria. When you factor in the reality that most firms only have up to three months' cash in reserve and one in five have enough for a month or less, it is clear that many businesses will cease to exist when we get to the new normal.
What makes all of these horrid statistics even worse for businesses is the fact that millions are losing their jobs as unemployment rises globally. Consequently, many of our target customers cannot afford to make purchases that they may have chosen just weeks ago. Others hold cash until there is an indication of the end of the lockdown. Doing business in the current economic crisis is happening against this backdrop.
Reasons for businesses to look forward
The greatest successes in business are born out of great challenge and struggle. Huff Post tells us that some of the best-known companies around have their roots in those tough economic times. That is periods that the government defines as "a significant decline in economic activity spread across the economy lasting more than a few months. They report a Kaufmann Foundation Study that found that more than half of the companies on the 2009 Fortune 500 list started during a recession. General Electric, General Motors, Microsoft, Burger King, Disney and Apple are concrete examples that should reassure you that even during today's economic slowdown, some of tomorrow's global companies are just getting their start.
Forbes reports that of the 100 companies listed on their annual America's Most Promising List, around a third were forged in the doom and gloom years of the global financial crisis. They range from software developers to care providers and restaurants and IT companies. We can add FedEx, Hewlett Packard, Google, Salesforce and Facebook to the list of corporate giants that were born out of a crisis.
How did these companies achieve extraordinary growth when others were in freefall?
In a crisis, we learn the importance of taking action and making decisions without hesitation.  Yes, challenging times can create even more obstacles between you and success. Crises always have the potential to break you or fuel you. Choose the latter, regardless of whether you are a retailer or a service provider.
The role of marketing in a crisis
Everyone talks about the new normal. If anything, as others run away from the chaos, there will be more opportunity than ever to deliver real value to the world. I read recently, "If you stay ready, then you'll be ready." If we're learning anything right now, it's to "be prepared!" We'll have less fear moving forward in the future knowing we're more ready as an organisation. We will be confident of growing our revenue, so putting in the effort now will give you real advantages.
In truth, no one thing saves a business, whether in a bear market or the boom times. Business must adapt themselves to the new normal by working on several components that fuel business growth during crises. Tightening your belt, streamlining processes, taking advantage of supplier or partnership opportunities and refining your services to meet your target market's needs more effectively, are some of the necessary ingredients to survive a crisis. Marketing holds the key to your existence and ability to thrive because it is the fuel that makes your organisation visible to your target market and generate more revenue both in the crisis and post-crisis.
Let's take a look at the ways that marketing will make your business switched on in a crisis in these three categories: sharpening your tools, being visible, and maintaining communication.
Specific Reasons to Invest in Marketing In Crises
Being visible
1. Competitors are still working
It appears often forgotten that the UK government has not stopped businesses from trading during the lockdown and social isolation rules. The Federation of Small Businesses lists the premises-based companies like hotels, restaurants, salons and most retail stores that must shut their premises. The government expects business to work from home with workers only going to the work workplace if they cannot perform their jobs remotely. All of this means that your competitors are still operating. You can believe that they are working hard to build their revenue buy becoming as visible as possible to your target customers. You cannot afford to be left behind and for the competition to have built up brand awareness and relationships with your potential customers. Now is the time to get ahead of them by being more visible and show why you are the go-to business in your market.
2. Grab marketing opportunities
In good times, many small businesses struggle to compete in the crowded advertising space. Advertising is an easy [area] to potentially cut in a time where there's uncertainty or volatility. Facebook, Google and the other major social media platforms have seen a steep decline in the money it makes from advertising. Many major brands have slashed marketing budgets and are spending less to advertise than they usually would. Many small businesses or are leaving the advertising arena altogether.
Consequently, advertising is cheaper now than ever. Furthermore, many marketing agencies are offering discounted prices for their services. So you have the opportunity to take advantage to reach more people in your target market for less. For businesses that leap into digital advertising, there is an added benefit that people are paying as much as 23% more attention to ads during the lockdown. So brands that stop advertising could be missing out.
3. Everyone is now online
The evidence shows that the lockdown and social isolation have given people more time. As a result, people are spending more time online on social platforms, downloading content and researching products and services. E-commerce has seen a massive surge in recent weeks — some estimates show as much as an 88% month-over-month increase in online sales.
In the past month, more than 3 billion internet users logged onto Facebook services and apps. This number constitutes roughly two-thirds of the world's total internet users. Furthermore, views on Facebook and Instagram Live videos had doubled, and the amount of time on group video calling had surged 1,000% in recent weeks.
This raised level of engagement is likely across all social media marketing platforms during this crisis, and your potential customers are spending more time online. You should be pushing your business online to in front of them, as we will never have their attention as much again.
Maintaining communication
4. Customers need you more than ever
Some sectors are particularly in demand during the lockdown. Is your business one of them? A survey has found that the coronavirus-induced lockdown has made the people profession busier than ever. For example, an expert at the CIPD said coronavirus had made many HR directors and their teams "busier than ever", mainly because many of the issues the outbreak has created – such as the furlough scheme itself – are to do with people. She added that one HR director had told her it had felt like they had done "a year's worth of work in a few weeks".
With this in mind, it saddens me that one of our valued clients, an HR consultancy was the first to pause their marketing campaign as soon as the government imposed the lockdown. They were cost-cutting to preserve cash in the business. I pleaded with them to see sense that we should continue their lead generation as individuals and business would need their advice and services more than ever in the lockdown. Human Resources Management is not the only sector to be in higher demand during the crisis. Where all of our clients have continued to get prospects albeit at a slightly lower rate than pre-crisis, we have seen a significant uptick in leads for our Wills, Life Assurance, Income Protection, accountancy, Marketing and Data Protection clients during this lockdown.
It appears that these businesses become more in demand when people are worried about their mortality, and the survival of their companies as most people work from home. Your services may be in one of these sectors, in which case you should be moving heaven and earth to be visible and stand out from competitors. That is the only way people who are looking for your service will know that your services are there for them and choose you instead of a competitor.
5. Time to be creative and adapt
When people are cancelling appointments, not wanting to spend money, and skipping sessions, no one should be in any doubt that the way we do business has changed, possibly forever. This experience should sound the alarm for us on the importance of not forgetting how to pivot. Rather than seeing this crisis as a threat of a potential downturn in business, every business can seek opportunities to serve their clients at this time better. Excellent services should focus on helping clients through this different period in their lives juxtaposed against the current economic and social conditions.   Individuals and companies are going to adjust to working remotely, and this will become somewhat of a norm for an extended period at least.
I know many who have moved to deliver their services online. A note of caution here, however. I am not an advocate of just adding an online component to every service unless it enhances the benefits that your clients receive from your company. For example, some services, like providing training and coaching in the form of webinars, are usually a step up. Whereas offering an online walkthrough of your culinary delights is unlikely to quench people's hunger satisfactorily. Businesses must carefully consider the methods they use to enhance the experience of their online offering to avoid customers seeing them as gimmicky.
At Global.Media, we have used this coronavirus-induced lockdown to work on our website so that the pages load faster. As so many people are spending more time on our mobile devices, we have republished our Global.Media mobile app on the app stores and developed an app marketing plan to use its push notifications functions to get more interaction for people who download the app. We have also started an initiative to feature our trusted partners on the app free of charge to provide a new marketing channel for our friends, partners and clients. Every business should be thinking about the critical task of optimising their marketing channels.
For businesses, out of this time of fear and uncertainty will come innovation and change that will better the world forever moving forward. Most people will have to adapt their business to the current circumstances. Many of us are doing things differently or doing new ideas to help our target market better. Unless we let them know about these new and improved services, they will never know. Whether it's your new online offering, special offers or new products, marketing is key to communicating what's new to generate a buzz and take-up.
6. Get repeat business activities
It is easy to follow the mantra that all businesses need new clients to generate revenue. However, studies show that the average repeat customer spends sixty-seven per cent more, which could equate to 25 to 95% more profits for a business.
New client acquisition is always crucial because you can't have a repeat buyer if they never make that first purchase.
You ignore your loyal clients at your peril mainly as they will likely stick with you through the downturn. The mistake many businesses make is to take these clients that know and trust you already for granted. They focus on the relentless chase for new clients in the marketing strategy and activities with more than 80% of their marketing budget devoted to acquisition. Solely chasing the new risks missing the massive opportunity that our existing client base offers to generate more revenue in a crisis. Now that the world is basically at a standstill, we all have the time to reconnect with our clients, with minimal distractions.
There are many options for marketing to your loyal customers, including these:
Reach out to touch base with clients. They will appreciate you showing interest in a personal mail, email, text message or phone call.
They should be your first port of call for cross-selling and upselling solutions that can help them even more.
Businesses benefit from showing gratitude for their loyalty. Sending a small gift or upgrading service packages and subscriptions, for example, will build even more trust and a stronger relationship that will lead to more purchases now and in future.
Letting them know what is new and the changes you have made in your business to make their lives better.
Offering discounts and special offers so that they get more for less from your company.
When you are not getting as many new customers as you expected because of a downturn, aiming your marketing activities at a retention strategy is a no-brainer. What will you do to make retention marketing a crucial part of your crisis marketing toolbox? How will you inspire your customers to make that second or third purchase?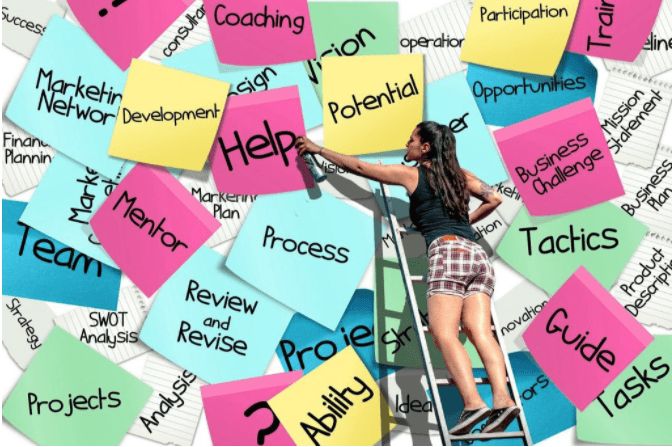 Sharpen your tools
7. Be ready to generate revenue
We know beyond a shadow of a doubt that change is inevitable, and this crisis will pass. I am not sure the timing of when this all will blow over, but it will, and when it does, people need to be ready to get back on the offence in every sense of the word. I read recently, "If you stay ready, then you'll be ready." If we're learning anything right now, it's to "be prepared!" We'll have less fear moving forward in the future knowing we're better prepared as an organisation to grow our revenue, so putting in the effort now will give you advantages.
It is a fact that your business will need customers to generate income fast when they lift the lockdown. We know that getting customers does not happen in an instant. It is a process that can take weeks. As this client-acquisition process can take several weeks, you don't want to leave lead generation until 'go time'. If you do nothing now, you will have to spend time and money to generate the leads, build relationships and then work on converting them. Whereas you can create your pipeline of prospects now and nurture them during the lockdown so that they are ready to become paying clients before or as soon as the light at the end of the tunnel appears.
Many people have come to depend on face-to-face meetings, where people are in the same place as the only way to build genuine relationships with prospects. This crisis has hastened the transition to facetime platforms, especially Zoom as a viable alternative medium to meet people face-to-face. Zoom has gone from hosting 10 million video calls participants a day to over 200 million a day during the coronavirus-induced lockdown, showing a remarkable uptake in facetime. There are many other facetime platforms that businesses can use, including Microsoft Teams, Google Duo & PowwowNow. Video calling clients and prospects has rapidly become accepted as a great way to build those relationships with prospects. Just because we are at home does not mean we cannot communicate!
8. Reflect and plan
The experience of stress is one of the symptoms of running a business in an economic downturn. Anxiety is understandable, given that everything can feel uncertain, and we are not sure about where our next customer is going to come. Every business needs a business plan – a roadmap that plots the route to achieving our business objectives to survive and grow sustainably. We know that more than half of businesses don't have a business plan which should contain this vital information. Most entrepreneurs are too busy to plan as they are more comfortable working on their business activities than on the thinking side of the business. However, marketing is not just about doing the visible activities. Companies can do plenty to improve their operations and marketing in several ways as you will see.
During a lockdown like this crisis, we are lucky to have the time to develop a clear plan for today and the period ahead and to reflect on our business strategy. This reflection enables us to plan a better route post-crisis. That kind of mental shift can jolt you into focusing on the things that are truly important and free you from having your vision clouded by false appearances and perceptions.
Downtime is a great time to plan a strategy that will guide your business through these turbulent times and into a future of sustainable growth. Creating a plan is the first part of the process. It is vital that you communicate the strategy to stakeholders including your now-dispersed team, partners and investors so that you get buy-in and commitment to achieve the business objectives.
9. Train and develop
Marketing is one area where entrepreneurs can define a unique identity for themselves. We know that Forty-four per cent of entrepreneurs started their business because they saw an opportunity to create something great. The primary challenge facing the entrepreneur is competing against larger, better known, and more resourceful companies. Without the massive budgets of established organisations, startups and small businesses typically learn to perform marketing tasks out of necessity. Doing marketing in the absence of experience and professional expertise often leads to slow and inconsistent results if not a significant waste of already tight marketing budgets.
The lockdown is a fantastic time to undertake training & learning to improve our marketing skills, even if you are on furlough. Your long-term investment in training and development in a crisis equips you to deliver superior performance and results. The business advantages of improving your skills in a crisis seem obvious, especially given that skills shortages are consistently near the top of the list of UK employers' concerns. A further incentive to invest in learning is the fact that 94 per cent of employees would stay at a company longer if it spent on their careers. More skilled and committed employees are the basis of higher productivity through a crisis.
Now is a time to refine and strengthen your business, to experience personal growth. Training and development will enable your business to be nimble and ready when the lockdown ends.
Bringing it all together
Change is, in fact, the only constant any of us can count on, and yet sometimes we get so wound up resisting and fighting change in the hope that we can keep things the same and keep things comfortable when sometimes a change frees us from something that has been holding our business back. There will always be another monster crisis around the corner, and we should expect it, prepare for it and be ready to face it head-on. Since marketing is a tool that is available to any business willing to invest in it, it is one of the best ways for emerging companies to define their image in the minds of consumers, especially during economic downtimes. In any challenging times, fostering new client relationships and maintaining existing ones despite required social distancing is more critical than ever. Your business marketing is one of the essential tools that will enable your business to survive in a crisis and grow sustainably when the downturn passes.
*********************************************************************************************************************
Global.Media provides expert online and offline advertising, and marketing on all digital platforms to get qualified leads for businesses. Check out our Services page to see how our advertising and marketing services can help your business to get more customers and sell more, faster. Why not sign up for our newsletter using the simple form on the right? You can also follow us on social networks. Finally, we'd love for you to share this post with your network using the share buttons below.
********************************************************************************************************************
We'd love to have your feedback and suggestions about this post. What is your business' experience of generating more revenue in the coronavirus crisis? What strategies have you tried to keep visible to your target customers?
Please leave your comments in the Comments Section below.
Other posts you may like
–
Our Digital Marketing Services:
Website Design | Search Engine Optimisation (SEO)| LinkedIn Marketing | Content Marketing| Email Marketing| Pay-Per- Click| Social Media Marketing|   App Development & Marketing| Business podcasts | Video marketing
HOME | ABOUT  | MaAD BLOG | PODCASTS | TESTIMONIALS
Recommended Posts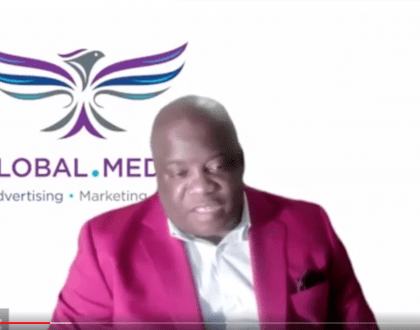 9th December 2022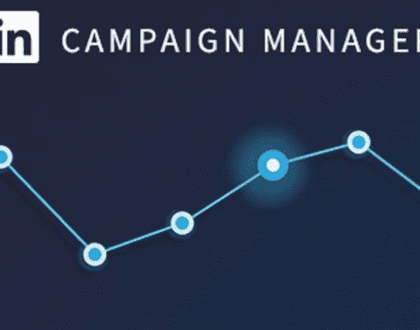 20th July 2022
Privacy Overview
This website uses cookies so that we can provide you with the best user experience possible. Cookie information is stored in your browser and performs functions such as recognising you when you return to our website and helping our team to understand which sections of the website you find most interesting and useful.