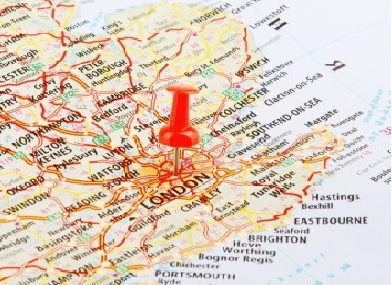 People are actively using local search and directory listings to find local businesses. This means that businesses with a physical location must do local marketing. It is likely that there are other local businesses trying to get your target customers, so you have to put in the effort and resources to stand out from the completion.
There are many steps to get right to for people to find your business on local search results pages. Once people find your business online, it is really important that they get the right information otherwise they will choose a local competitor instead.


Importance of local

Research shows that consumers make 80% of purchases from businesses within a 10-mile radius of their location. Google Trends data reinforces this with their finding that the number of searches for businesses 'near me' has almost doubled in the last few years. Put simply, consumers tend to buy locally unless there are no local businesses that can provide what they want or offer good value.
'61% of local searches result in a purchase'
Local searchers are typically looking for shops, restaurants or other types of businesses that are within walking distance. According to an MDG report, more than half of people that do local searches go on to make a purchase. This shows that local search is big business that can transform your sales and profits.
Local businesses that can be found easily get more traffic to their website and more people going to their premises. Visible local businesses that give consumers the information they want as well as make it simple to make a purchase, they sell more and make more profits.
Getting the full benefits of local marketing requires businesses to be optimized for local search, provide the right information that people want to see on their website, and have systems that make buying easy and straight-forward.
Challenges of going local
'71% of users value information provided in local search results'
The local marketing landscape has changed a lot in the last few years making it harder to for businesses to do it properly. In addition to the shifting landscape, several factors add to the complexity for local businesses.
'50% of local business searches are carried out on mobile devices'
The rise in consumers' mobile phone use to search for local businesses means that businesses must have mobile-friendly websites. Frequent changes such as Google's April 2015 algorithm update muddy the waters for businesses trying to adapt to mobile. How should you make your website mobile-friendly? Many businesses are struggling to meet the requirements to be classed as mobile-friendly.
Furthermore, your website has to be optimized for local search in order to appear high in the search engine results pages for local searches. Many businesses do not know about or how to implement all of the on-site and off-site factors that influence a business' ranking on local search results. The fact that these factors are constantly changing makes the task even more difficult for small businesses.
'88% Of consumers trust online reviews as much as personal recommendations'
'80% of consumers say they have changed their mind about a purchase because they read a bad review'
Consumers look for specific types of information from local businesses before they make purchases. In addition to relevant product/service information, Bright Local found that nearly 9 out of 10 people use reviews and feedback to guide their purchase decisions – unsurprisingly, potential customers that see negative reviews about a business do not go on to make a purchase from them. It takes time and expertise to ensure that your business gets the right type of reviews from the places that consumers look at to encourage potential customers to buy from you.
Another challenge for local businesses trying to drive traffic and generate sales are the types of incentives local consumers 'expect' if they are to become repeat customers. Businesses that offer the right incentives and rewards are more likely to get more people buying from them. Do you know the incentives that encourage local searchers to complete transactions?
Few small businesses have experience of analyzing the rapidly developing metrics in local marketing. Without thorough analyses of the data, it is almost impossible to gain actionable insights with which to improve your campaign to get maximum return on investment.
Local Marketing Service Package

Review local marketing activities
Propose local marketing strategy
Set up Google Business profile
Set up system for gathering reviews
Produce content for mobile website
Optimise design and content for local/mobile SEO
Gather online citations
Monitor effectiveness and continuously improvements
Analyse performance and report monthly