---
Pop-ups: Should you have them on your website? – Marketing Magic Tip
It is so annoying when you visit a website and wham; messages windows start appearing on your screen, isn't it? Website pop-ups are a relatively new invention to the online marketplace as the technology (plugins and application) have become more affordable. Businesses often believe that they benefit from having these intrusive messages that aim to serve some purpose to engage more people. In reality, most people dislike the experience as we see pop-ups as akin to having marketing messages screamed at us. I have been on both sides of the fence – as a business owner who implemented onscreen messages and as an online user who is tortured many times every day by pop-ups that websites throw at me? Should a business install and deploy pop-ups, or will you be missing out? Read on to find out the rationale and benefits of web pop-ups, and the downsides that could be driving your website visitors away.
–
Getting a handle on pop-ups
Pop-ups are small windows that 'pop up' over the top of web pages in your Internet browser. Optinmonster and SumoMe are among the commonly used pops today. You will find unsolicited onscreen messages on virtually any website. Their prevalence is not limited to any industry sector or country. A Hubspot survey of US and European users found that 91% of those surveyed said they had experienced more pop-ups on websites than was the case two years ago.
Various settings that visitors trigger by their actions on the page activate the messages. Actions can include:
As soon as you land on a webpage
When you scroll down to a certain point on a page
When you look like you are leaving the website
When you hover over essential words.
When you spend an amount of time on the site.
I have deliberately omitted applications that block you from seeing the website unless you enter your contact details. By not allowing you to evaluate the site and make a decision whether you want to be associated with the business, I call these applications 'website gates'. Every time that I encounter such barriers, I happily click out of the website and never return. Pop-ups should give you the option to click out of them easily if you are not interested in the message.
Why do businesses use pop-ups?
Enterprises are typically motivated to adopt any new technology that we believe could help us to get more customers. Companies use pop-ups for advertising products and services; collect people's contact details for updates/newsletter or offer you into something that is supposedly good for you, including videos, offers and surveys. Some use pop-ups to provide explanations or additional information so that you don't have to navigate away from the main window.
Most businesses are sold on the logic that it is good practice to do all you can to grab your visitors' attention with eye-catching messages. So theoretically, a pop up could get more subscribers on to your email mailing list; lead to more downloads of your premium content; get more bookings of your event, and get more buyers for your exclusive offer. Pop-up vendors also tell us that it is best to try to get information that we can use for future marketing, especially if visitors are about to leave your website. Against a backdrop of statistics from Bounce Exchange, that show that 70 to 96 per cent of the visitors abandoning your site will never return, businesses can feel that they have nothing to lose by showing you a message, just before you leave their website.
Do pop-ups work?
It is no surprise that the web is full of advocates that argue that pop-ups are effective. Here are two examples:
Sarah Snider reports that "According to Sumo, the average pop up gets a 3.09% conversion rate, with the top 10% of pop-ups getting a decent 9.3% click-through rate. The very best pop-ups that are near perfect in every way can get an astronomical 50% conversion rate!"
These figures show that pop-ups certainly help your marketing efforts by getting more engagement and conversions. Pop-ups look like a must-have for businesses to avoid missing out on more revenue.
Mike McEvoy gives these statistics that justify pop-ups:
Only 0.25% of new visitors to the average website will make a purchase. When they are encouraged to visit again, the chances of making a sale increase by nine times.
Of the people who initially leave your website without engaging, 75% intend to return later to make a purchase or become a client.
Businesses who use exit-intent pop-ups, which appear when a user attempts to exit your website, can experience an increase of sign-ups by 600%.
These statistics perhaps best explain why pop-ups are also often sold to us as 'Lead' magnets. On the surface, pop-ups can help businesses that put in the time and effort to design relevant messages that appear at the right time. The figures attesting to the effectiveness that pop-ups bring to businesses does not mean that their use is free of controversy. Let's see what the most important people to companies, the potential customers – feel about seeing uninvited messages on their screens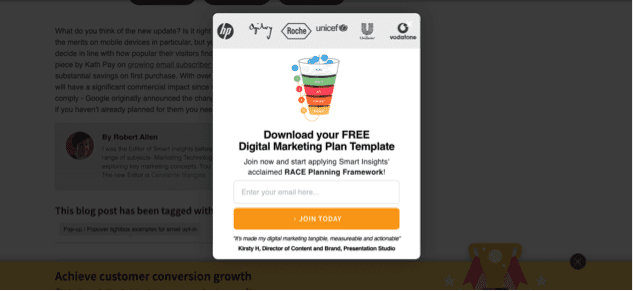 What do people say about pop-ups?
Small internet windows that pop up on your screen can be useful, annoying or dangerous. I admit that nothing has me reaching for the close cross faster than a popup on my screen. I find them intrusive, annoying and ultimately intrude on my experience of using a website. Apart from the shock when the messages appear on my screen, I have seen that sites are increasingly adding video player pop-ups that significantly slow down the website – scrolling down suddenly becomes stuck. Videos that autoplay with sound is the very worst because they always catch you out given that the first thing you know of them is the loud commotion.
Ask any internet user how they feel about popups. You may learn some new swear words. And yet, many brands still default to popups for pushing their marketing messages. There is little statistical information about consumers views of the intrusive messages. However, I found these eventually on webmeup.com:
70% of Americans say they get annoyed by irrelevant pop-up ads
The #1 reason why people would block a site is annoying ads
There are 2,000+ threads in the eBay community dedicated to annoying pop-ups
Hubspot reports a survey that showed that disliked pop-up ads, mobile ads, and video ads the most.
The rapid growth of pop up blockers industry with 64% of consumers saying they use them, tells its own story about what consumers think of pop-ups. Internet users and increasingly search engines like Google do not like pop-ups. Visitors on all of the major browsers are now using pop-up Blockers to stop the applications from activating.
Google has recently started deleting from their Google Play, mobile apps that serve users with intrusive ads as they deem to be spammy or fraudulent. As a result, some better uses for pop-ups – for example, to display helpful information or show videos – have been restricted. Furthermore, Google has begun penalizing the rankings of mobile sites with "intrusive interstitials" (Pop-up ads or email capture lightboxes).
The risks that come with pop-ups is a significant driver in our distrust and subsequent dislike for them. Many pop-ups may include a button that says 'Close' or 'Cancel', but there is no guarantee that the links behind the button will dismiss the pop-up. It could trigger another pop-up or download a virus. The fact that viruses and malware use pop-ups to trick you into clicking on them is sufficient reason alone to dislike or at least distrust pop-ups. Clicking on these messages typically install malicious software on the user's computer that could be collecting sensitive information, including passwords and account details. If this happens, you must thoroughly clean your device using suitable security software.
There is a point in the argument that consumers may say they dislike pop-ups, whereas their actions (clicking and engaging with them) are different. The truth is that we are all individual and what we see as intrusive depends on whether we find the message that appears useful or relevant to our circumstances. So a person will likely appreciate and click on a pop up that alerts them to a helpful document or offer. When it comes to any ads, relevance is vital. Irrelevant pop-ups that (A) try to sell you something and (B) have nothing to do with the content of the page are not likely to get clicks.
I have turned off the pop-ups on my website, not least because I did not get anything like the level of engagement nor conversions that the advocates suggest are possible. Perhaps my most significant deterrent were complaints from visitors who took the time and effort to message m as they found the pop-ups intrusive.
Making the most of popups:
The evidence suggests that pop-ups are not going away anytime soon. And you know the adage: "if you can't beat them, then join them". Beware that If a user has to battle site pop-ups continuously, they won't sign up for your newsletter (even if it's something that could be of interest) because they would expect you to treat emails the same way.
Businesses that get the most benefits from pop-ups are careful and targeted in how they use them. You should follow these good practices to delight visitors and not make them mistrust your brand.
Give the visitors the option to click out/ close the window
They should not be overly intrusive to block your view the website
They should be well written – no mistakes, and do not confuse.
Give visitors time to see your website and get invested before pop-ups activate.
Pop-ups with more context have higher conversion rates
Popups should give value and not be spammy
Only use information collected from pop-ups from the intended purpose, don't use it to spam people or sell on to third parties.
Bringing it all together
Not all pop-ups are bad. Businesses want to give visitors a better service. They view web pop-ups as one of the tools to bring your attention to something you may wish to or from which you will benefit. While many consumers look down on pop-ups, they can be an effective way to boost one's marketing and sales campaigns if used appropriately, deliver relevant messages and are not overly intrusive. Businesses that use onscreen message applications should be careful to avoid the threats that they can bring and the potential damage to trust in the brand. We, as Internet users also have to take responsibility whenever we click on pop-ups. The best advice I can give is that you should only ever interact with these pop-ups if you trust the website from which they've come.
*********************************************************************************************************************
Global.Media provides expert online and offline advertising, and marketing on all digital platforms to get qualified leads for businesses. Check out our Services page to see how our advertising and marketing services can help your business to get more customers and sell more, faster. Why not sign up for our newsletter using the simple form on the right? You can also follow us on social networks. Finally, we'd love for you to share this post with your network using the share buttons below.
********************************************************************************************************************
We'd love to have your feedback and suggestions about this post . How has the implementation of web pop-ups influenced your website's engagement? To what extent have your visitors commented on your pop-ups – do they increase the love or creating swift exits?
Please leave your comments in the Comments Section below.
Other posts you may like
–
Our Digital Marketing Services:
Website Design | Search Engine Optimisation (SEO)| LinkedIn Marketing | Content Marketing| Email Marketing| Pay-Per- Click| Social Media Marketing|   App Development & Marketing| Business podcasts | Video marketing
HOME | ABOUT  | MaAD BLOG | PODCASTS | TESTIMONIALS
Recommended Posts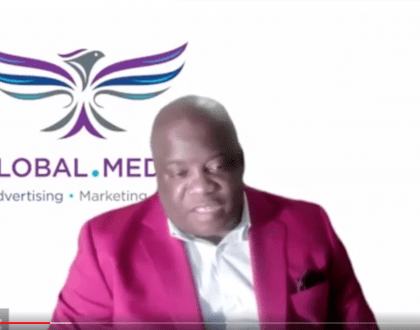 9th December 2022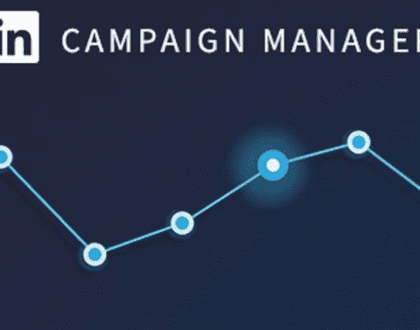 20th July 2022