---
15 Essential ingredients your blog needs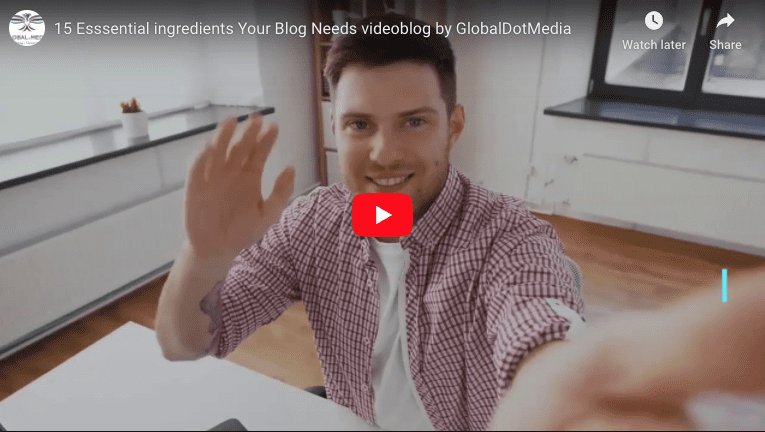 Are you wasting valuable time and money on creating content for your website blog? Marketers have come to see blogs as one of the most reliable marketing tools that bring a myriad of benefits that help businesses to engage existing clients and website visitors who may then go on to become clients. The fact is that with millions of blogs available to consumers, companies must invest significant resources to maintain their website blog and make it stand out. Every blogger is competing in a tough market to get people to see and spend time engaging with their blog content. The challenges of blogging see businesses swing between two extremes – some blindly believe that putting just a few hours into developing content for their blog will instantly lead to more sales at one end. Some other companies have been so beaten down by the process of managing their blog that they have lost all belief that the benefits of maintaining a blog are worthwhile. The reality of the need for blogging is somewhere between these two extremes. So what do you require to make your business blog work for you? Following the 15 steps that we will cover here will help businesses create high-quality blog content that gives you the chance to get the benefits.
–
Getting a handle on blogs
Business blogs provide information and resources to visitors in the form of content, advice, guides, reports, and more. A rough estimate suggests that there are at least 500 million blogs on the Internet, with 70 million blog posts published every month on WordPress websites alone. In truth, all bloggers are competing with millions of other businesses to get people to see and engage with your blogs. I know from experience that it is not easy to get people to act on your content. Many people will consume your content quietly so you could feel that you are wasting your time. Because of the benefits that you will discover in the next section, you should see blogging as a long term endeavour. Blogging pays off handsomely in the long run. So why bother blogging?
What blogging can do for you?
Regularly updated blogs bring a wide range of business benefits in including
Search Engine Optimisation. Help search rankings through having more indexed pages (up to 434% more), website visits, and time spent on a page.
Demonstrate expertise and authority in a field.
Build a relationship with potential and existing customers.
Drive traffic to websites through getting more backlinks.
Provide content to share in email updates and social media.
These benefits ultimately help businesses get more leads in their sales funnel, convert them into paying customers and build long-term success. With so many direct and indirect benefits of blogging, it is perhaps little surprise that every marketer wants to get in on the act.
Which type of blog content is right for you?
Gone are the days of the blog post that consisted only of written text. Increasing access to modern technology has made more tools readily that help to create a variety of engaging content more available. Now, social media posts, videos, podcasts, webinars, infographic and galleries are innovative ways to showcase content on blogs.
Blogs come and go by the wayside as many businesses set out to produce blog content to get more sales. You can be short on creativity or even lose the passion for a particular subject. All too soon, they run out of topic ideas and get swamped by the personal and organisational resources it takes to produce content on an on-going basis. It is more manageable to see your blog as a chance to tell the story of your business and help your readers at the same time. Viewing your blog as an excellent chance for brand storytelling opens a treasure-trove of type of content that you may want to produce, from user-generated content to a day in your business. After all, who doesn't enjoy telling fantastic tales about their business activities?
It is very funny that the majority of these bloggers don't even become what we can call a success and eventually abandon their blogs in a matter of months. As a business that is passionate about blogging, I set myself a target to create fresh content monthly. However, I admit that it is not easy to keep disciplined to produce new content on time. Life and business get in the way, and before you know it, your content deadlines slip. The important thing is to re-focus and see creating content as a job that requires real work, research and no little amount of time. Produce your blog post as soon as you can and try to get back on track with your schedule. You should commit to being in blogging for the long haul to see any effect on your branding and business! Now that you have the blogging-success mindset, let's look at what is involved in creating engaging blog posts for your website.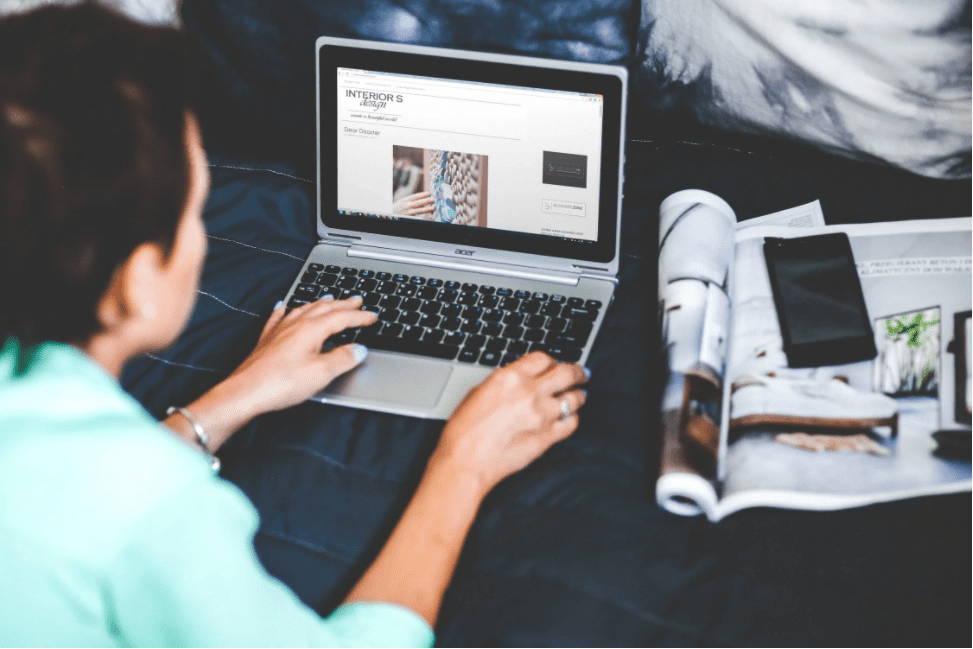 Creating professional content
Creating a knockout blog post is a process that few complete in one sitting. While you can probably produce the first draft relatively quickly. Allocate some time to edit your content ruthlessly so that it is as good as it can be before you publish and distribute it. Some of the quality assurance processes we use include these:
Aim to produce 750+ words for each blog post – The optimal length of a blog post is between 1000 – 2000 words. Longer posts generally perform better in search.
Allow your draft blog post to sit for an hour or a day- you may think of changes and additions to improve your copy.
Check your spelling and grammar. A content checker like Grammarly will help you to sidestep common, writing mistakes and come across as a professional blogger.
Ensure that your blog post has all of the essential ingredients it needs.
The final section presents the elements that you can use to structure your blog content production. You will benefit from using it as a checklist to add the spices that make for an exciting post that readers will want to consume! With each blog post, look at this list and say "Did I craft a magnetic headline? Did I open with a bang?" And so on.
15 Blogging ingredients your blog needs
Here are the 15 essential blog post ingredients you need to implement:
Educate, inform and entertain. People engage with content that helps them to solve an issue or problem. Decide which one (s) you are addressing.
Choose interesting subjects. People will engage with your relevant content, and that is different from what is readily available. Ask for suggestions if you draw a blank coming up with topics
Craft a magnetic headline. Your title is the first thing people see that draws them to want to find out more. Titles with 6-13 words attract the highest and most consistent amount of traffic.
Open with a bang. People are busy and have limited attention so you must grab their attention in the first few lines or risk them clicking out.
Use persuasive words. Use words that build credibility in you and your business. Then people want to know that they can use what you tell them.
Write clear sentences. Have you heard of KISS (Keep It Simple Stupid)? Use simple and concise sentences that readers understand. Avoid jargon, colloquialisms and abbreviations.
Insert killer bullet points. Simplify long lists and massive walls of text into short and snappy points that give readers what they need to know.
Create interesting subheadings. Break up your content into sections, each with a heading that signposts readers about what is to come next.
Tell a convincing story. People will engage with your content if it covers the issue (s) your headings suggest and written professionally following the points here.
Add links to research and evidence that support your points. Hyperlinks build credibility in what you have to say and search engines like to know that you re not just offering opinions.
Keep attention with internal cliff-hangers. Your narrative must make readers or viewers want to continue to read or watch your content. Asking pertinent questions and posing dilemmas maintain interest.
Choose attention-grabbing image(s). A picture says a thousand words, so the right graphic enhances your content. People engage with attractive photos when you share your content online too
Close with style. Finish your content by restating the main points powerfully that reinforce your narrative in the minds of readers/viewers.
Be authentic. Choose your words carefully, so you say what you mean. Your readers will believe and act on information that looks and sounds genuine. Avoid trying to sell in your blog.
Plan your distribution channels. Your content won't help anyone if no one sees it. Create a plan to share your content on social media, by email, on content publishing platforms and third-party websites.
Bringing it all together
Regularly producing blogs is hard work, but the results are worthwhile for your business' credibility and perception of giving value to your website visitors. Furthermore, realising the benefits blogging can bring to your enterprise require attention to detail and no small amount of creativity when you create blog posts. With attention to the checklist of ingredients we have covered here, your life will be much simpler. It is vital that you don't just pay lip service to the ingredients. Instead, you want to actively use each item to do a final check for every piece of blog content you create. The last thing you need is to wonder whether your article has everything it needs to satisfy your readers. Now you can evaluate your content at a glance and be sure it has every element it needs to deliver the results you need. I wish you success with creating your next blog post.
*********************************************************************************************************************
Global.Media provides expert online and offline advertising, and marketing on all digital platforms to get qualified leads for businesses. Check out our Services page to see how our advertising and marketing services can help your business to get more customers and sell more, faster. Why not sign up for our newsletter using the simple form on the right? You can also follow us on social networks. Finally, we'd love for you to share this post with your network using the share buttons below.
********************************************************************************************************************
We'd love to have your feedback and suggestions about this post. How has blogging impacted your business? What strategies do you use to maintain engagement with your blog content?
Please leave your comments in the Comments Section below.
Other posts you may like
–
Our Digital Marketing Services:
Website Design | Search Engine Optimisation (SEO)| LinkedIn Marketing | Content Marketing| Email Marketing| Pay-Per- Click| Social Media Marketing|   App Development & Marketing| Business podcasts | Video marketing
HOME | ABOUT  | MaAD BLOG | PODCASTS | TESTIMONIALS
Recommended Posts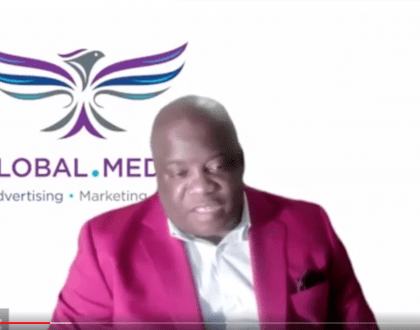 9th December 2022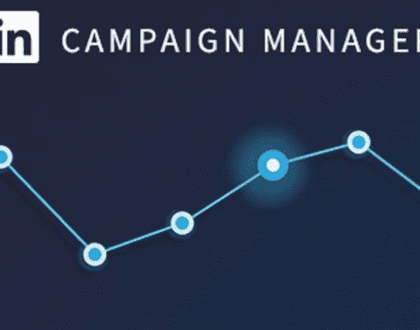 20th July 2022