---
What You Need To Know About Retargeting Ads: The Basics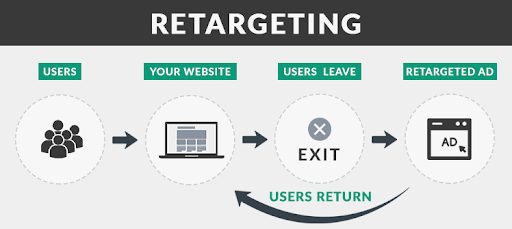 10th March 2020
No Comments
522
Here at Global.Media, we are committed to bringing you great content that we develop in-house and great content that we source from our expert partners. Our friends at Digital Marketing Jobs produced this hugely informative infographic about retargeting advertising. It is the most comprehensive and complete bible on retargeting ads, which is a strategy that we use in the advertising campaigns that we design and manage for our marketing clients! Grab a cuppa and enjoy learning how to get more engagement and conversions from social ads and search ads campaigns.
As a business that leverages digital marketing to make sales, you should know that advertising is crucial in driving customers to your website or online store. But what if 98% of people who visit your website or store for the first time are not ready to convert?
According to statistics, only 2% of new visitors will convert on their first visit to your website, and they need to revisit your site (at least six more times) before you can expect them to make a purchase. Take into consideration that the latter may never happen.
Why wait forever to attract customers who have already shown an interest in your product or service, when you know you can quickly lose them to competition the moment they leave your website?
If you are still running your online business using the principles highlighted above, then you are still in the dark ages because most of your competitors are already leveraging new marketing techniques like retargeting to retain and convert new leads.
What Is Retargeting?
Retargeting is a digital marketing technique that allows you, the advertiser, to target users who visited your website without making a purchase or completing your call to action, depending on your campaign goal. Overtime, retargeting had proven to be a very effective means of reattracting visitors, especially when they were so close to completing your call to action the first time around.
Retargeting ads are 10 times more likely to get clicks when compared to display ads. It is no wonder that over 91% of advertisers say they find retargeting more effective than both email and display marketing. If you have a business that is continuously generating new leads through other marketing channels, then you cannot afford to ignore retargeting.
It is the best marketing strategy when it comes to conversion rates. It boosts conversion rates for website visitors by about 70% when done alone, and by 147% when combined with other marketing strategies like prospecting.
How Does Retargeting Work?
First off, you need to place a pixel on your website. The pixel is a snippet of code known as a "cookie" that serves to track your visitors. 
When users visit your site, this tracking code (cookie) is automatically sent to their computer. It follows them around the web, allowing your ads to easily find them no matter where they are on the internet.
Why Do You Need Retargeting Ads?
To Improve the Results of Your Marketing Efforts
Like we mentioned earlier, retargeting can only work when you have other marketing channels working to bring in new leads for your business. On their own, these marketing channels can only convert 2% of whatever new leads they bring in. Retargeting is how you make sure that the other 98% do not go to waste.
To Increase Brand Awareness
The majority of your audience might not know what retargeting is, so having them come across your brand everywhere they go on the internet can leave a good impression, making it look like you are widely popular.
To Increase Your Chances of Upselling and Cross-Selling
Retargeting audiences are high-value targets because they have already shown interest in your product or service. However, getting them to complete a purchase makes them even more valuable and enables you to upsell or cross-sell similar products or services they might be interested in.

Conclusion
It is not wise to put effort into generating new leads without converting them. That is why retargeting is your go-to marketing strategy. It can increase your conversion rate, brand awareness, and also the click-through rate of your ads.
Infographic URL: https://digitalmarketingjobs.io/blog/retargeting-statistics/
*********************************************************************************************************************
Global.Media provides expert online and offline advertising, and marketing on all digital platforms to get qualified leads for businesses. Check out our Services page to see how our advertising and marketing services can help your business to get more customers and sell more, faster. Why not sign up for our newsletter using the simple form on the right? You can also follow us on social networks. Finally, we'd love for you to share this post with your network using the share buttons below.
********************************************************************************************************************
We'd love to have your feedback and suggestions about this post . What is your experience of running online advertising campaigns for your business? How has retargeting influenced the engagement and concersions from your ads?
Please leave your comments in the Comments Section below.
Other posts you may like
–
Our Digital Marketing Services:
Website Design | Search Engine Optimisation (SEO)| LinkedIn Marketing | Content Marketing| Email Marketing| Pay-Per- Click| Social Media Marketing|   App Development & Marketing| Business podcasts | Video marketing
HOME | ABOUT  | MaAD BLOG | PODCASTS | TESTIMONIALS
Recommended Posts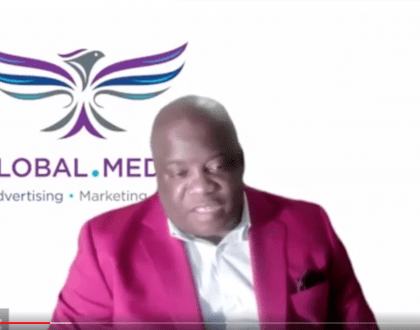 9th December 2022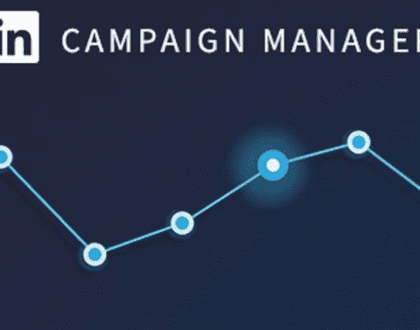 20th July 2022
Privacy Overview
This website uses cookies so that we can provide you with the best user experience possible. Cookie information is stored in your browser and performs functions such as recognising you when you return to our website and helping our team to understand which sections of the website you find most interesting and useful.