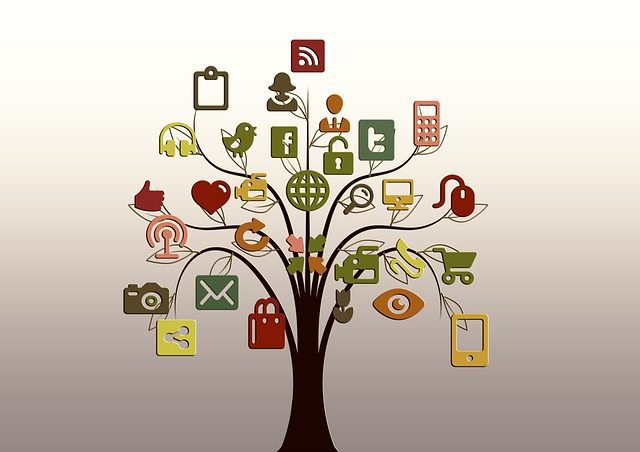 Pay-Per-Click (PPC) or paid Search marketing is the fastest way to get visibility and consumers to your business. While Search Engine Optimisation (SEO) can take months and even years to get to the first search results page, PPC can get you on the first results page from day one. Doing PPC is a mixture of science and art, when done correctly, the benefits of paid search can greatly outweigh the costs by getting you more customers, which then gives you time and resources to develop your other marketing techniques, and ultimately grow your business.
We can use the full digital marketing mix covering the full range of online platforms as all of the techniques have benefits. Find out here, why Paid search is important and how we can help your pain search marketing.

Why PPC is important
You will have seen that whenever you do a search on the Internet, there are adverts at the very top of the page, down the right hand side and at the bottom of the page. Businesses pay to get their brands on these adverts.
Businesses in every sector spend substantial amounts of money to get their adverts on this valuable space on search results because it makes them money. Google continues to be able to make most of its services free because of its profits from businesses like yours spending hundreds, sometimes thousands, of pounds on paid advertising. The fact is PPC gets more customers and helps businesses make more profits.
Most people think PPC is only good for getting clicks on adverts from paying customers. While you rightly want your adverts to get as many website visitors as possible, PPC has many other benefits even if they do not all buy your website, including these:
Get found easily – PPC ensures that people can find your business easily when they are searching for a specific product or service.
Build brand awareness – From being completely unknown, consumers start associating your brand with their needs.
More website visitors – Good PPC can bring your target customers to your business. They will see your products/services and the great value they can get by buying from you. This greatly increases your chances of selling to them.
Soft conversions – Visitors to your website will not always make a purchase the first time for many different reasons. They may instead sign up to your newsletter, become followers of your social media pages and/or download your app. This gives you the chance to nurture them and build a direct relationship with them that can lead to them making a purchase in the future.
Optimising conversion rates – website visitors that don't buy can leave a trail of information that should be analysed to understand why. This provides valuable information to make improvements to your website and business.
PPC Challenges
PPC can be challenging to get the right visitors that convert into customers. Read on to find out some of the potential pitfalls you will want to avoid.
Visitors not customers
We know from experience that it is relatively easy to get lots of clicks from visitors of whom, only a few actually buy. Indeed, research shows that roughly 2% to 4% of visitors make a purchase the first time they visit a website One of the many reasons this happens is because adverts may not be properly aimed at your target customers. The result is that you get visitors that are not actually interested in your products or services.
Such visitors cost you money by clicking on your adverts and not making a purchase. Even worse, these visitors can give your PPC campaign a high Bounce Rate if they click out of your website on the first page they see. When this happens, Paid Search providers like Google Adwords charge you more for future adverts. No business wants too few sales and increased costs.
Choosing the right PPC platform
There are several PPC service providers in the market. They include Google Adwords and Google Shopping, Yahoo ads, Bing Ads and Social networks Ads. Each platform has a particular set of visitors. Knowing which advertising platform is right for your business is not as easy as it first appears. Choosing the right platform is essential to avoid wasting your already limited marketing budget and not getting the returns for your investment.
Getting prepared for PPC
Experienced PPC practitioners know how vital it is to do the groundwork before starting on designing and launching any PPC campaigns because it helps to get the best returns from your campaign. Creating effective landing pages that visitors will see when they click on your adverts is one of the preparation tasks that plays a key role in the likelihood that they will going on to complete a transaction.
Designing, launching and managing campaigns
Several elements go to make successful PPC campaigns. Choosing a workable structure for your campaign helps to keep organised and compare data to evaluate what is working and what needs to be improved.
Choosing the right keywords helps to ensure that your adverts show to the right consumers searching for your product/service. Similarly, it is not always easy to ensure that your adverts do not get shown for irrelevant keywords.
Which keywords and negative keywords should you apply to your campaign?
What is the right bidding strategy for your campaign?
How do you design adverts that get clicks?
Invariably, the wording of your advert is key to potential customers clicking on your advert or clicking on a competitor's instead. Which design strategy should you use to get your target searchers to do the action you want them to do?
Designing and launching your PPC adverts is just one stage in the process. Many businesses struggle to find the time to manage campaigns properly and make necessary improvements along the way, even though this is another vital task in PPC marketing.
PPC Analytics
Making sense of analytics data is another area that many small businesses struggle with in PPC. Just like in every digital marketing technique, PPC platforms provide a wealth of information about your campaign. Understanding analytics information helps to measure progress towards goals and identify changes that can improve conversion. In reality, many small businesses do not have data analysis expertise so end up analysing data wrongly, often resulting in costly mistakes.
Doing PPC
We are experienced at designing, launching and managing PPC campaigns for small businesses. Starting with a clear PPC strategy, we map out the route to achieve the business goals for the campaign. As part of the strategy development process, we will propose the PPC platform (s) that best fit your budget and business goals.
With the go-ahead from you for a PPC campaign, the next task we do well is working with your web-design team create the landing pages that convert for the adverts. We know how to produce design and content that closely match adverts, removes distractions for visitors and provides compelling drivers for visitors to complete the desired action.
We research keywords for your campaign, focusing on long-tail keywords that consumers are searching for. Furthermore, we are able to identify the keywords that your competitors are using to generate sales. We build these into your campaign, where appropriate. Our preferred keyword strategy targets your potential customers while maintaining sufficient restriction on your adverts getting shown to consumers that are not interested in buying your products/services. We use geo-targeting to further ensure that your adverts are only shown to your target audience.
The account structure for your PPC campaign will be logical and coherent. This enables us to structure adverts with related keywords in the same ad groups. We know that having the right ad groups can help to improve keyword relevance, thereby improving advert quality score and consequently, get lower costs for your visitors. This ensures that you get the best value for money for every click on your adverts.
Having designed many PPC adverts, we have experience of what works to get visitors to click on adverts. We also know how to use all of the available facilities such as ad extensions, click to call buttons and user ratings. We are also able to design text, image-based and mobile device adverts.
We will always use the bid strategy that maximises your PPC budget and that increases the likelihood of achieving your business goals. We are mindful to work within the budget you allocate to the PPC campaign, however, so you will not incur any additional unexpected costs for your PPC campaigns.
We will also always pass of the full amount of free credits that you are entitled to for all you PPC campaigns. For example, you will get the full £75 free entitlement from Google Adwords (and any other PPC platform reward) when you reach the threshold to trigger the free entitlement.
We know that designing and launching PPC adverts is only the start of the process. Our management tasks include monitoring your campaigns to add more relevant keywords while removing keywords that are not working. We also closely watch the performance of the bid strategy and make changes to ensure bids are optimised to achieve your business goals within your budget.
We know how to analyse PPC analytics data and have worked with platforms like Google Analytics to and facebook Insights to understand data about PPC campaigns. We provide a summary of the data to clients in our monthly reporting. Analytics expertise has enabled us to establish what the data is showing and has led to recommending improvements that businesses have used to improve their rates of converting visitors to customers. At the same time, analytics data has helped us to test and improve our marketing strategy and activities in PPC campaigns.
Pay-Per-Click Marketing Service package
Review paid search initiatives
Propose PPC campaigns for desktop and mobile – Google, Bing, facebook, Twitter & 1 more social network
Design, launch & manage image-based PPC campaigns
Design landing pages for ads
Identify affiliates for mutually beneficial affiliate marketing campaigns
Setup retargeting campaigns where data is available
Test platforms and ad types for effectiveness
Monitor and continuously improve targeting, keywords, bids and ads
Propose conversion rate optimisation initiatives
Analyse performance and report monthly