---
12 Foolproof Creative Methods to make Your Business Memorable – Marketing Magic Tip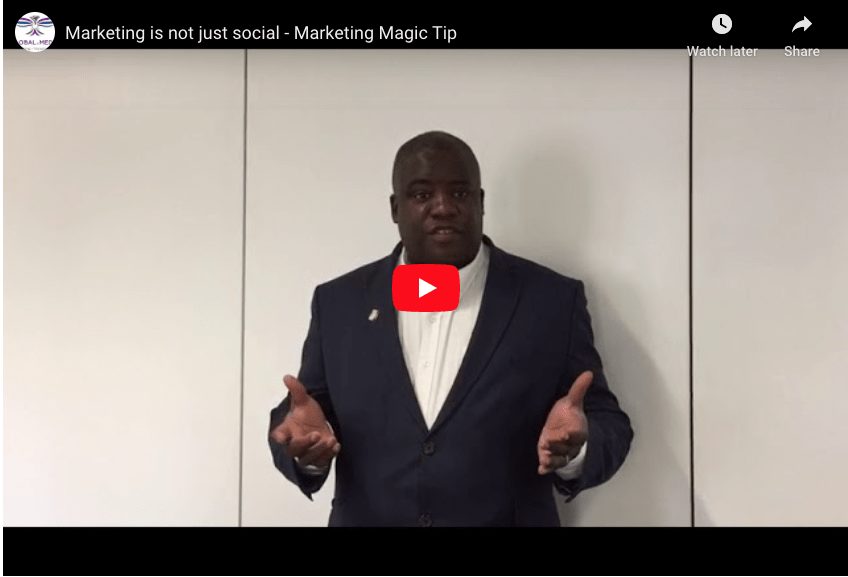 29th September 2020
No Comments
944
     <
Every successful business has two essential qualities: the ability to deliver on their promise; and effective marketing. Those that get these elements right have a chance to generate revenue from paying clients. We live in a world where many lead business owners to believe that regularly posting on social media platforms is the only marketing you need to build a successful business. The truth is far from it if you want your business to be memorable! Profitable businesses engage and captivate prospects where they spend time online and offline, who then go one to become their customers. As a customer, you only want to buy from people you trust. Consumers build trust over time, but unforgettable first impressions also count. So, let's talk about first impressions and how you make a good one that makes your company memorable and stand out from competitors regardless of your company size or the sector. This post is not about how your people look and dress, nor their characteristics. While these are undoubtedly important to get right, it is perhaps more important that consumers see your business as professional, credible and value for money. Read on to learn the strategies to get potential customers to get a great first impression of your company, have your business at the front of their minds and want to do business with you.
First impressions and why it matters
It is easy to underestimate the impact of the first impression on consumers' the buying decisions. When you are in business, your first impression is made the moment a prospect sets eyes on you. Objective Management Group researched 'Sales Posturing' which measures first impressions, how memorable you are, and how effectively you differentiate yourself from the competition. They found that higher first impression ratings correlated with more favourable judgements about core competencies around relationship-building, personal characteristics and more.
First impressions, therefore, can make or break a business, and a positive experience can create long-lasting business relationships. For this reason, I believe many companies lose potential sales opportunities because they don't do enough to make a memorable first impression on their target market. Improving upon your personal and company image is a simple way to enhance a potential client's first opinion of you. You can reinforce your reliability and competence in your field; encourage a little faith in your business and abilities, and you will go far.
Don't be in any doubt about this fact: consumers remember a business that gives them positive experiences, education and enjoyment. Any activity can rarely achieve all three components that make your company unforgettable. However, in Meatloaf's words "two out of three ain't bad".  It is possible to achieve two if you consider that a good feeling typically accompanies a learning or fun experience.
Here are 12 memorable things you can work on right now to make your business unique and generate more revenue.
Corporate identity: A powerful and recognisable logo and branding make your business memorable. When you take a moment to think about the biggest companies in the world, you will appreciate that they all have a standout identity that people recognise. So having a good graphic designer is vital.
The website: A great website that shows off your business or portfolio, services, or products is essential. With search engines scurrying to cater to the reality that most people browse the web on their mobile devices, a business must have a mobile-friendly website as a pre-requisite. At the same time, having an all-singing and dancing website that frustrates visitors will drive away clients in seconds. Website development can appear to be a task anyone can learn to do on a budget if all you want is to get some pages up online. However, successful companies get a web designer and developer that know their stuff so that their shop window looks attractive and provides the functionality that consumers demand. It's an absolute must in today's digital marketplace.
Photography: The saying 'A picture is worth a thousand words' is an English language adage meaning that complicated and sometimes multiple ideas can be conveyed by a single still Using graphics and images that excite and inform without a word is so powerful because people are visual learners. While everyone armed with a modern smartphone feels like a budding photographer, it is often advisable to get a professional with the correct high-spec equipment and skills to capture precious moments.
Powerful videos: The average person has an attention span of just a few seconds. Limited attention means that most people won't give you their time to read through thousands of words. They want to know about your company in a fast, fun way. Moving images have always been the most effective way to educate and inform people about concepts and processes because done cleverly, you can show instead of telling. Video can improve people's ability to remember ideas and details — with effects that increase over time. Decide what you want to convey and find an expert to bring your company message to life with engaging stories and narratives.
Don't forget about print: Many people still trust traditional marketing mediums more than going online. So newsletters, posters, flyers, business cards, letterheads and pop up banners should be designed with branding and sharp graphics to encourage people to pick them up and find out more. Think creatively and insightfully about your portrayal. Printed materials are still an effective way of putting your message across.
Marketing! No one is going to know about your fantastic products and services if they don't know your business exists. Plan strong marketing campaigns that convey the problems you solve and whom you help. There are many types of marketing from SEO, Social Media, influencer Marketing to Email Campaigns among the many options that you can benefit from using to reach out to your target market and to get prospects coming to your company. You will no doubt have heard of marketing campaigns that 'go viral' and catapults business into social media superstardom. Marketing is considered "viral" when it reaches the point where it's being shared by the public at large rather than just its target audience. If you achieve this, your message will be in nearly everyone's social media feed. Don't make the same mistake many have made by treating your marketing as a side element for your businesses. Marketing is not an add-on. To a large extent, the effectiveness of your marketing correlates with your ability to attract, engage and convert customers. Professional marketing will ensure you reach your target market and have the methods to engage prospects cost-effectively until they are ready to buy.
Webinar – giving people valuable insights into your industry or niche is fast becoming the go-to method to promote your personal and company branding. Webinars have many benefits, including building your credibility as you share your expertise; getting you interacting with potential customers in real-time, and therefore you build a rapport that is not possible in one-way marketing communications. Some companies miss the point of webinars when they turn it into a sales experience that offers no real value to their audience. So it helps to understand your customers' pain points and developing content that will make attendees feel that you have helped them instead of feeling that they have you are selling to them.
Branded merchandise – Who doesn't like receiving gifts? Whether it is a pen, mug clothing or notepad, people will remember the business that gave them useful printed-on products that they want to use. When you think that they see your business name and branding every time they use the branded items, it should be evident that merchandise can put your business front of mind when they are thinking of purchasing your products and services.
Trade shows – People have an innate tendency to perceive businesses they do not know as small companies or start-ups – that view immediately makes many have doubts about whether they can trust you to deliver the results they want. Seeing your business, among other prominent brands in business exhibitions or events, gives the impression of a size that enhances your businesses' appeal. It is crucial to plan your presence at any such business events as you want to look the part and have smart ways to attract people to your stand, engage them and give them useful goodies to take away with them. You will see many exhibitors giving away merchandise, providing engaging activities or doing presentations at business trade shows and exhibitions. It may be worthwhile commissioning professional graphic designers to work with you to create an attractive stand and professional event staff to interact with visitors to your space.
Connected TV – many streaming channels can put your business in people's living rooms and bedrooms without the enormous costs of advertising on terrestrial television channels. Companies that produce great content and select the channels and times that get them in front of their target market get more clicks to your website and brand recognition than businesses that advertise online or in print Professional video production is typically necessary to produce high-quality content that not only looks great but also educates and entertains your target audience.
Networking – for years, some people have seen networking as the dreaded experience of walking into a room of strangers at some ungodly hour. The pandemic and subsequent lockdowns have helped to drive most networking groups online, giving you the chance to join a never-ending number of events anywhere in the world. Networking works because it is an excellent opportunity to do elevator pitches in which you tell groups of people about your business. Perhaps less well understood by newbie networkers is the fact that you can use engaging stories to convey whom you help and how you make a difference. The best networkers have a repertoire of words and catchphrases that makes people leave the event wanting to find out more.
LinkedIn – While Linkedin is a social media platform, it is very different to Facebook, Twitter and many others. LinkedIn is the only social network that is designed specifically for businesses and those who know how to use it properly learn how to get its many benefits. One of the most significant advantages of LinkedIn is that you can find people in your target market and connect with them. Doing so gives your business a direct line to potentially thousands of the target audience. When you connect with the people your business helps, you can invite them to a conversation or even a meeting where you can begin to build a relationship with them. I have deliberately left this strategy til last because it is a fact that you remember people with whom you have had a conversation or a coffee and chat with a lot more than 'virtual' friends. You may benefit from working with a LinkedIn Lead Generation agency who are skilled in using the platform's capabilities to find the right people, make a high number of connections and engage them in conversation until they are ready to find out more about your business.
Bringing it all together
Most entrepreneurs that have great business ideas give up at the first hurdle because of the workload involved in attracting and retaining customers. The dawning realisation that social media marketing alone will not bring the volume of customers you need to be profitable is often the catalyst for bailing out of entrepreneurship. I have sought to highlight when your business could benefit from professional input to achieve your goal to make your business memorable. Believe it or not, business owners are working ridiculous hours to make a living, as they are not willing to invest in professional services that would make their company memorable to potential clients.
We all dream of owning our own company, but it comes with responsibility and not enough time to do it all yourself. Are you taking on too much? Or maybe you are doing all the right things, but you are tired of having to deal with loads of freelancers to get all the tasks done for your business?
So, what is the solution? In an ideal world, one method would meet all of your promotion needs, with less cost and minimal hassle. A simple solution would leave you with the time to focus on what you do best – delivering a quality service that turns prospects into customers and then buyers into loyal brand ambassadors. In reality, you may have to accept that no one man alone built a successful company, ever! It would be best if you had others' strengths to create something truly remarkable.
*********************************************************************************************************************
Global.Media provides expert online and offline advertising, and marketing on all digital platforms to get qualified leads for businesses. Check out our Services page to see how our advertising and marketing services can help your business to get more customers and sell more, faster. Why not sign up for our newsletter using the simple form on the right? You can also follow us on social networks. Finally, we'd love for you to share this post with your network using the share buttons below.
********************************************************************************************************************
We'd love to have your feedback and suggestions about this post. Which promotion techniques have brought the most significant benefits to your business? What tips would you give companies that want to get more of their target customers?
Please leave your comments in the Comments Section below.
Other posts you may like
–
Our Digital Marketing Services:
Website Design | Search Engine Optimisation (SEO)| LinkedIn Marketing | Content Marketing| Email Marketing| Pay-Per- Click| Social Media Marketing|   App Development & Marketing| Business podcasts | Video marketing
HOME | ABOUT  | MaAD BLOG | PODCASTS | TESTIMONIALS
Recommended Posts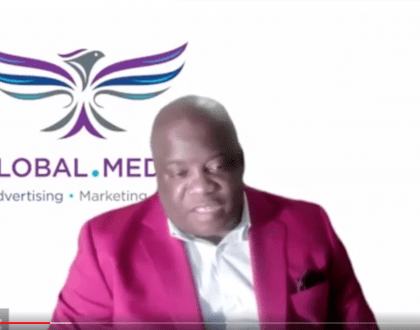 9th December 2022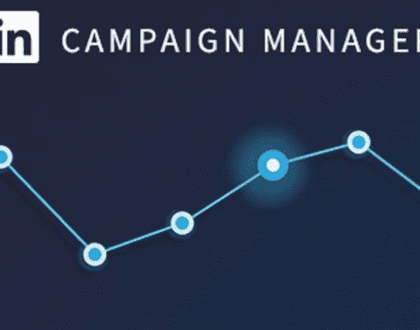 20th July 2022
Privacy Overview
This website uses cookies so that we can provide you with the best user experience possible. Cookie information is stored in your browser and performs functions such as recognising you when you return to our website and helping our team to understand which sections of the website you find most interesting and useful.