---
What will Leading Marketers look like in Post-COVID19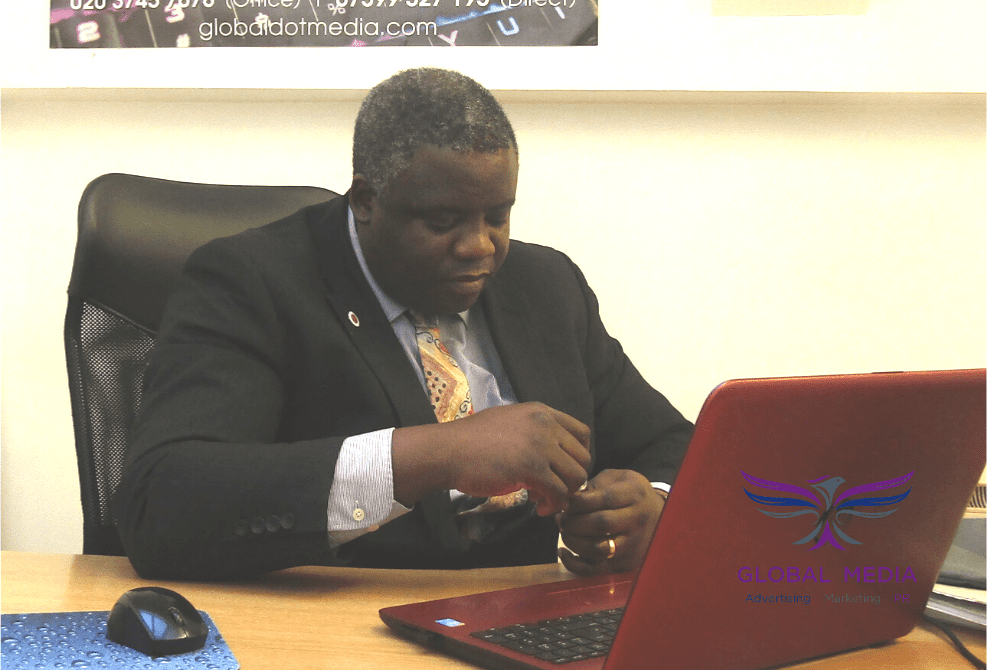 8th August 2020
No Comments
918
In our post–lockdown new normal, everything has changed. Businesses effectively suspended spending for several months during the height of the pandemic. The pandemic has certainly devastated the economy in countries like the UK that implemented full lockdowns. The UK and many global economies heading into recession before COVID19 started doesn't help. The question is whether the pandemic-triggered economic downturn is just a dip and that we will come out of quite rapidly, or whether it's something much longer. You can see the effects of the lockdown in business' finances and equally importantly, in consumers' outlook and expectations. As we slowly emerge out of the devastating deep freeze on business activities, service providers like marketing agencies have to let go of the past and instead adapt to the new ways of doing business in a different climate. Many organisations have not survived the drastic changes that came with COVID19, and many more will cease to exist in the next few months. For survivors, we are coming to terms with building our companies in an age of uncertainty and less ready availability of finances brought on by the fact that no one can predict what anything will look like tomorrow let alone in future. Google says that with new consumer behaviours persisting and likely becoming permanent, we have to consider how our new tactics and best practices will apply post-pandemic. This article examines the critical question: what will the leading marketers in a post-lockdown world look like and what can you do to future proof your marketing agency post COVID19?
Proviso
I am always wary that some of this type of forecast opinion pieces falls wide of the mark when the dust settles. Some caution that: The reality is we won't change much, if at all… normality is resilient. It waits, patiently, for the habits that govern our lives to regain their footing, and they always do."
A further dilemma in these types of prediction articles is that the writer often paints a picture of their ideal vision of what the world will be like further down the line. Let's be clear; we have heard or seen it all in recent weeks. I have seen experts predict that those environmental concerns will determine our decisions from now on; that we will give up our carbon-emitting lifestyle now that we have seen the benefits of reduced mass commuting. We have also seen proclamations that we will suddenly turn into a nation of considerate huggers awash with overwhelming concern for our neighbours and community before self-interest. I also keep hearing about a new social contract that leans towards fairness (aka equality). Perhaps the most outlandish insight I have come across is the prediction that companies will miraculously change from profit-making machines to existing to support the vulnerable by aiming to provide 100% employment. These are seriously unlikely to happen as a result of COVID19.
Rest assured, I am not writing this post in a similar vein to forecasts of an idealised vision of the future. I aim to provide reality-based ideas with which we can create practical strategies to respond to the crisis. As HBR tells us It's a murky, unclear future for the marketing agency, but one thing is for sure: things are changing at an exponential pace. The fact that lots of people have noted that COVID-19 has acted as a trend accelerator strengthens my belief that we are living and working in a new environment. We certainly see that in digital advertising and marketing….Many of the consumer habits formed in these months aren't going to disappear.
Changes that we are seeing in our marketing work with clients and the views that businesses are expressing to us also go a long way to informing my forecasts. Let's end this note of caution with the indisputable fact that even if we only see slight changes that persist for marketers, it is fair to say that "marketing fundamentals matter even more now.
Let's examine the changes that have shaken our world before we get into the implications for doing and selling marketing services going forward.
How the pandemic has influenced consumers
The current crisis has had a cascade effect on the consumers' psyche and behaviours. Let's start with the lockdown that effectively stops trading overnight. Hibernating in March came led to reduced revenue for businesses. Without the usual level of income, companies have furloughed or laid off staff to protect their cash. Where would companies be without the Job Retention Scheme? The stimulus meant the majority of workers continued to get paid by expensive government bailouts when businesses were in the deep freeze. People can easily overlook the perilous state that many companies have arrived at as a result of the lockdown.   A survey found that 60 per cent of companies surveyed said they had less than 12 weeks' cash in the bank, and 40 per cent had less than eight weeks' when the shut-down happened. Typically, companies saw 40 % to 100% of revenue losses during the lockdown, which is enormous by any standards. Arguably the worst effects on the economy are still ahead of us as it will not be until when the furlough has stopped, staff are back on full pay, but business has not picked up that the economy could fall off a cliff.
Adam Edwards reports findings by Gartner that 65% of CMOs are expecting "moderate to significant" budget cuts. For businesses, the main focus is "getting access to finance to have liquidity and to reduce the cash burn so we can survive and manage a prolonged scenario.
We face the risk of a second wave of the pandemic that would lead into another lockdown, whether that is localised as we have seen in Aberdeen, Leicester, Preston and the North West of England or on a broader scale.
The effect of our fears is that businesses are anxious and uncertain about the future.   The Bank Of England has recently reported that a third of earners across income brackets had suffered a loss of earnings of more than 5 per cent and that unemployment could peak at 7.5 per cent by the end of this year.
So it is no surprise that employees have no more certainty about their jobs and their income; therefore, we are not going out and spending. Consumers are petrified of catching the virus and the impact that will have on their lives and families. Without doubt, COVID19 has been a time of uncertainty and difficulty for many people, families and organisations. You have to add a lack of finances to the mix to understand better why the economy has stalled.
It is clear that the pandemic has certainly not been a case of 'the boy who cried wolf!' Businesses and communities face a deadly virus that is easily transmitted and can exist in carriers that display no symptoms. Furthermore, with no reliable, effective treatment and no vaccination in sight, things will not return to normal anytime soon. The pandemic has not been all bad news though, as you will see. Unless you are a high street or premises-based business that depends on in-person service delivery, the drive towards digitisation has been one of the more positive outcomes – yes I would say that given that I run a digital marketing agency. Read on to find out the effects of everyone spending more time online since the lockdown on the way we do things.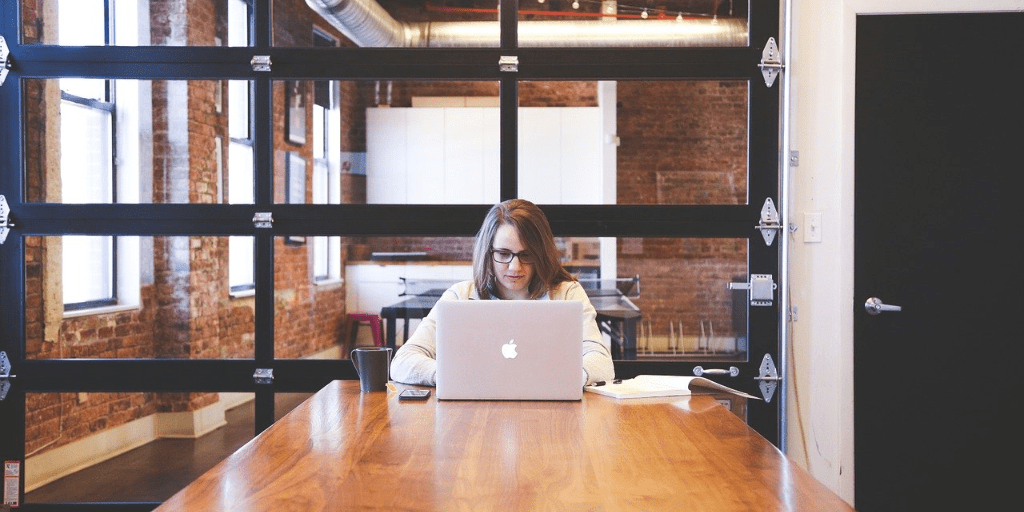 The digitalisation of the economy
The pandemic has undoubtedly hastened the adoption of digital technologies. People have seen a virtual version of 'everything' emerging: virtual meetings, virtual visits, virtual working, virtual learning/courses, virtual consultations, virtual shopping – digital technologies have come to the forefront of society in the way that early adopters of the Web like myself (I was online doing Internet Marketing in 1998, BTW) dreamed would happen years ago.
A recent study pointed out how more than half of those surveyed said they shopped online for items they usually buy from a store physically.
The changing nature of retail and change in consumer purchasing behaviour is leading to many retailers using the COVID19 crisis as an opportunity to re-evaluate e-commerce operations and pivot quickly to remain competitive, and this will lead to fewer stores and more e-commerce.
So at one end, the pandemic is decimating high street businesses and traditional enterprises that are seeing much-reduced footfall, fewer sales and much less revenue. At the other end, companies are adapting by diving headlong into the digital marketplace as more have come to accept that the future is online for them and their consumers. While consumers and suppliers are flooding online, going digital opens up a myriad of opportunities and potential pitfalls for companies and marketing agencies that we will explore in more detail in the following sections.
So what about the doors & pitfalls that the drive to digital has opened up? Digital marketing is having its day in the spotlight thanks to the lockdown as more consumers are spending their time online consuming content. However, businesses are quickly discovering that merely having a presence online is not enough to conquer the market because consumers have more choice of marketing providers. There is one potential disadvantage of having everyone online: the competition is fierce as everyone is vying for the engagement of an audience.
While businesses progressively looking at leveraging the Internet to connect with their customers is good news, the flipside is the consequence of virus on business' budgets. Marketing resources are plummeting as UK industry figures braced for a drop of up to 50% in ad spend in April (at the height of the lockdown). Post-pandemic consumers, therefore, are thrifty and budget-conscious.
We have no choice but to accept uncertainty as a constant in our new normal. Life has always been unpredictable, but with the world in overdrive, everything is amplified. These consequences of the pandemic mean that marketers must adapt to continue to thrive in the economic circumstances in which we now find ourselves. Let's examine effective strategies that marketing requires to survive and thrive in the new normal.
How leading marketers can adapt to the post-lockdown economy
There are several strategies that marketing agencies should consider to stand out in the face of uncertainty, reduced budgets and the opportunities that digitisation bring. Let's explore them in no particular order of importance:
1. Clarity about your value
With limited budgets, businesses have to realise that marketing is not some cool thing you do to see your business in some ad or promotion. It needs to drive sales. The health crisis has emphasised the importance of understanding how digital channels can impact a company or misconstrue its return on investment. Businesses saw marketing as merely getting the word out to increase awareness of your brand. As business owners, we hoped that this awareness would translate into new clients and increased income.
What this means in practice is that clients no longer want to hope for meaningful, tangible outcomes from their marketing spend. Marketers must solve one or more of their clients' problems by delivering the results that matter to your business. Let's take videography as an example. We know that videos are more engaging and communicate your messages more effectively than images or text-based content. The best videographers will now not just produce videos that clients leave to gather dust in a folder. The winners in the market will be able to offer add-on services to disseminate your videos to your ideal clients, for example, by posting them on your Youtube or Vimeo channels. Video producers could embed the videos on your website, utilising the videos in ads campaigns or even designing your email signature to publicise your videos to a broader audience of potential clients. Similarly, clients will expect social media marketers to demonstrate how their service will increase revenue by attracting new clients or by retaining existing clients and getting them to spend more with your company. Marketers will struggle to justify their considerable charges for getting likes, shares and follows alone.
For most businesses, vanity metrics are rightly no longer significant in the new economy. Clients will judge marketers favourably when we shift the focus to revenue optimisation instead of only channel optimisation. ROI is thus the critical factor, with agile marketers realising that new business is more essential than new material.
There is certainly no need to expect that marketing in the new normal will be the domain of large agencies which have many people and can undertake several tasks in the marketing cycle to deliver concrete results. On the contrary, small agencies and freelancers can often be flexible and adapt to meet customer needs in a fast way that large organisations struggle to do. Today, responsiveness and flexibility to pivot strategies, activities and approach are what customers need most. The new marketing landscape may mean partnering with others to deliver complete end-to-end services. Collaboration within the business allows the opportunity to offer new services and bring added value to clients. Now, those who collaborate and connect will thrive, because in that environment we need less from each "transaction," but can achieve exponentially more. Furthermore, by embracing technology, marketing experts who are part of a distributed team can be located anywhere in the world and still be in a position to serve the client and marketing campaign requirements to their full potential. This change in mindset will bring massive benefit for our clients.

2. Focus on retention
As has always been the case, marketers that support their clients to retain existing customers will be worth their weight in gold because clients that trust you spend more and generate more revenue. Research continues to show that existing customers are worth more than newly acquired ones. According to Gartner Group, 80% of your company's future revenue will come from just 20% of your existing customers. While Adobe reported findings that if online retailers retained 10% of their current customers, they would double their revenue.
Therefore effective retention marketing to keep your existing clients by exceeding their expectations lay the foundation for getting the benefits of loyal customers. SMEs named two main objectives to overcome this retention challenge: reduce churn (to minimise negative growth) and upsell to existing customers (to compensate for any lack of new customers). Winners will
create processes from that foster communication, trust, and mutual growth.
With modern technologies, they will communicate across multiple channels and devices so that we reach our clients where they are when they are considering our services.
To this end, the leading marketers will be skilled at relationship marketing – they focus on customer retention and satisfaction to enhance your relationships with existing customers to increase loyalty. There may be advantages to also offering innovative retention schemes like discounts, rewards and incentives to existing customers for then to try additional marketing services, even if just for a limited period. You could consider the different approaches in your strategy sessions.
3. The democratisation of the marketplace
The shift to digital has opened up every marketer's potential to capitalise on the post-lockdown opportunities in a big way. One way to describe the possibility is that COVID19 has democratised the Web, giving start-up marketers and solopreneurs the chance to compete on a more level playing field as the big brands. The Internet provides the winners-to-be with the flexibility to transform quickly, improvise, and experiment, as well as carve out new ways to serve our customers.
Marketers that become proficient with the many more affordable tools and technologies with which to gain greater reach and build credibility as 'expert in your field' will get more clients. Once the preserve of companies with large budgets, today's marketers are more likely to use effective branding methods like live videos, webinars, podcasts, tutorials, publications in blogging industry giants like Medium, and joining expert panels to accelerate building your reputation. At the same time, smaller marketers that are willing to invest some money to promote their services will find a more attentive audience and thus have more chance of being perceived as credible experts in their niche.
4. Choose the right marketing strategy
Greg Heist wrote about the change in the out-dated marketing approach that we have known for a while: the era of mass marketing the same message to all of our audience is dead. We must transition from mass messaging to targeted storytelling…..all the while striving to target an "audience of one. Marketing online and capitalising on the flexibility and power offered by connected, 'smart' devices like TVs, watches, phones and more gives marketers a chance to get their message in front of more of their ideal clients.
The crucial importance of having great insights and understanding of your target market and thus designing your marketing strategy to utilise the right channels to reach them has not gone away. If anything, more precise targeting is the order of the day in our new marketing landscape. Similarly, personalisation will continue to hold a central role in whichever marketing platform is appropriate for your brand. By choosing the right technologies for reaching target audiences, and by providing a consistent and engaging brand messaging on every platform we adopt, potential clients will be more likely to take the action you want.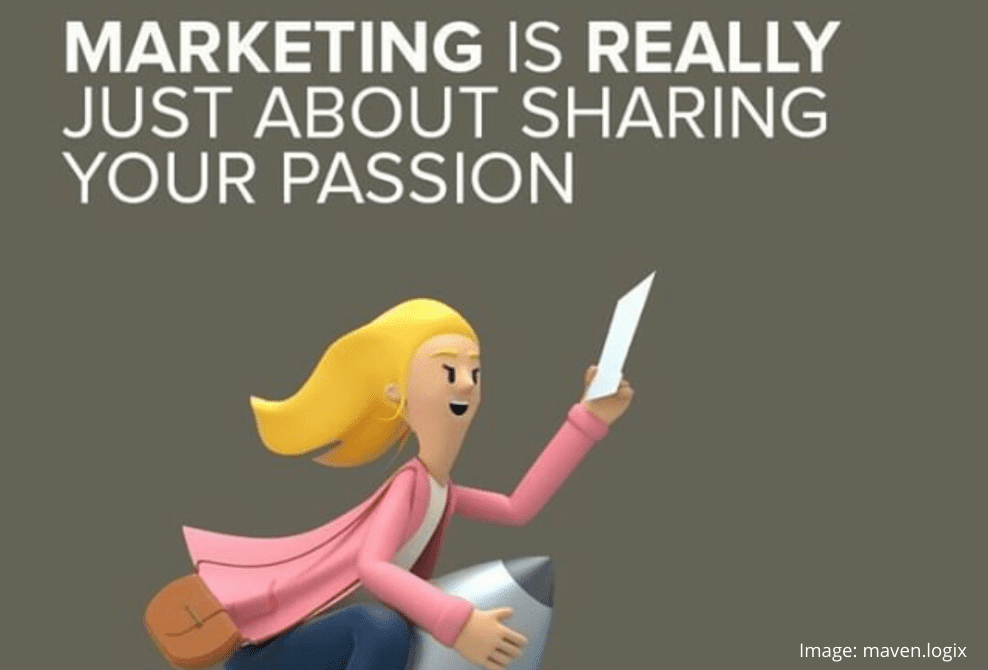 5. Authentic messages that resonate
The best Marketers benefit from adjusting your messaging to help customers feel comfortable and confident doing business with you. Successfully building credibility pays off in the long run because scepticism of a salesperson's claims reduces a customer's chance of buying by half, according to a 2020 survey by Gartner. There's a real risk of losing a customer by being inauthentic. Authentic marketing messages do not mean that banging on about how great you are will not work in the future. Nonetheless, compelling marketing messages are now much more about clients perceiving marketers as an essential partner in their business growth journey. Marketers who sell on their proven expertise at developing and executing strategies to maximise profits from the promotion of a product, service, or brand will stand out. To this end, leading marketers will aim to grow sales by identifying areas of need and proposing goods and services that will have the most significant positive impact for their clients and customers.
Promoting your brand online based on having established a solid reputation for helping customers bottom line will undoubtedly go a long way to getting more clients. Equally important is focusing on brand-storytelling that gives potential clients genuine insights into your people, values and daily activities. These two content factors emphasise the need to be authentic in our marketing messages. Furthermore, big marketing agencies can no longer rely on their plush offices or fancy platters of food to impress chief marketing officers and oil the wheels to seal the big deals anymore. Let's face it; potential clients now expect to meet us on facetime from our home sooner or later. So we have to be relatable and be able to communicate how and why we can achieve more or better results than the competition. Seeing marketing agency teams in their own homes, surrounded by families and engaging on a more human level, has brought greater insight into marketers as real genuine people than any meeting in a grand agency boardroom.
6. Flexible payment options
We build successful marketing agencies on generating revenue and making profits and rightly so. Like us at Global.Media, clients typically pay us on a monthly retainer, usually paid for a period that allows us to deliver the agreed marketing campaign objectives. However, ..in the B2B space, there's less interest in branding and more interest in what your company can provide for a given price. Moreover, in an age when marketing budgets are going to be tight for the foreseeable future, to influence customer attitudes about your services, you'll need to earn a reputation for providing quality services at a fair price.
I am not an advocate of discounting the price of your services as that is usually a slippery slope to creating a psychological price cap in your client's mind that could hinder getting your reasonable price in future. Moreover, marketers have many options to offer flexible payments options that will make the buying decision and paying less of a burden for clients. Among the alternative payment options that you can offer include pay for performance/results (for example, pay per lead or conversion), giving customers longer to pay and offering reduced charges for bulk buying or longer subscriptions. These flexible payment options, coupled with delivering the marketing results that your promise will make your marketing agency more likely to be seen as a cost-effective business partner.
7. Be expert in your field
The one thing we have learnt about the digital transformation over the years is that no one can predict the roles and categories of marketers that will come to the fore in the years ahead. After all, who saw 'LinkedIn Lead generation' or 'Youtube influencers' as viable marketing niches just10 years ago? So in the new normal marketers should not be afraid to be different and follow your passion. The new breed of marketers will need a spectrum of skills hyper-focused on their curiosity because that path will awaken their genius and identify what the world will need.
Play to your curiosity if it involves activities that help your clients to achieve their goals as a result of using your service regardless of the marketing platform. For the record, I can see Amazon Marketing specialist and Internet of Things Specialist being part of our marketing categories going forward. I have already mentioned the enormous opportunities for marketers to publicise our expertise and the difference that our services make to businesses. Another crucial factor in developing your knowledge and skills is to be the 'always-learning marketer'. Without doubt, now more than ever, stand-out marketers have to be more agile, adaptable and would need to upskill their knowledge and skills continually.
Bringing it all together
The pandemic has rained significant effects on businesses and consumers that few, if any of us, saw coming even a year ago. Most of us would have disbelieved anyone who forecasted the lockdown that the government imposed in March in the UK. Experience and listening to our marketing clients tell us that some of the ways marketers need to adapt in the new normal: New requirements include being flexible in our strategies to achieve tangible results for clients that impact the financial figures. At the same time, marketers should pay particular attention to building our credibility for delivering results. But will these post-lockdown changes in marketing last? There is certainly a case for arguing that we will primarily be sucked back into the same status quo as before the virus soon enough. So it will be curious to see whether the "new normal" is just a bump along the way or a path-changing reality. I believe that just as consumers embrace the drastic changes prompted by the pandemic, both challenges and silver linings, marketing agencies need to get comfortable with the new discomfort of uncertainty. Nonetheless, it pays to be proactive by reassessing how we operate, reorganise, and reinvent ourselves now. Marketers that successfully adapt to the new paradigm will emerge much more influential on the other side of COVID19.
*********************************************************************************************************************
Global.Media provides expert online and offline advertising, and marketing on all digital platforms to get qualified leads for businesses. Check out our Services page to see how our advertising and marketing services can help your business to get more customers and sell more, faster. Why not sign up for our newsletter using the simple form on the right? You can also follow us on social networks. Finally, we'd love for you to share this post with your network using the share buttons below.
********************************************************************************************************************
We'd love to have your feedback and suggestions about this post. How has COVID19 impacted your business? What strategies have you used to maintain or enhance your client base post-lockdown?
Please leave your comments in the Comments Section below.
Other posts you may like
–
Our Digital Marketing Services:
Website Design | Search Engine Optimisation (SEO)| LinkedIn Marketing | Content Marketing| Email Marketing| Pay-Per- Click| Social Media Marketing|   App Development & Marketing| Business podcasts | Video marketing
HOME | ABOUT  | MaAD BLOG | PODCASTS | TESTIMONIALS
Recommended Posts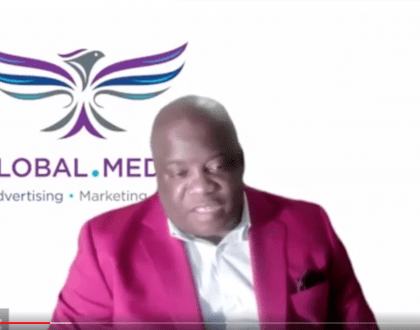 9th December 2022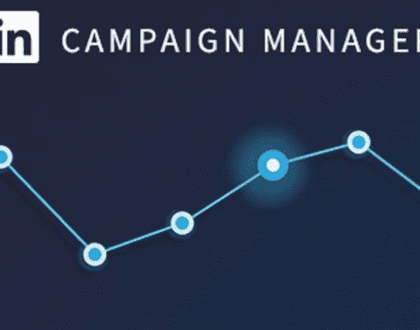 20th July 2022
Privacy Overview
This website uses cookies so that we can provide you with the best user experience possible. Cookie information is stored in your browser and performs functions such as recognising you when you return to our website and helping our team to understand which sections of the website you find most interesting and useful.