---
Seven Key Things Clients Can Do To Get The Best Results From Your Marketing Agency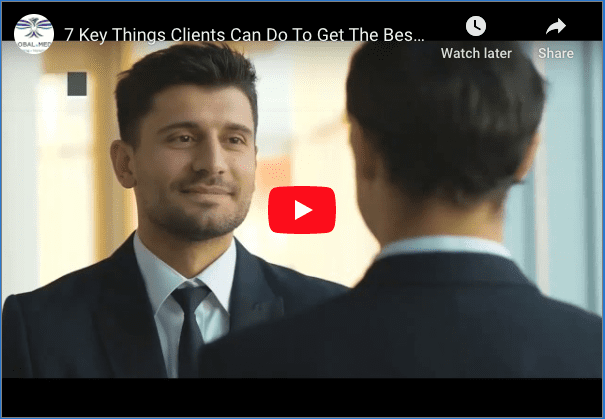 5th June 2020
No Comments
897
Running a marketing agency can feel like a roller-coaster ride: Clients naturally come and go, depending on your packages, results and your churn rate. That said, we work tirelessly to gain new clients daily. Attracting clients is no mean feat as Melyssa Griffin says "Getting clients can be one of the most difficult and anxiety-inducing struggles for a business owner." Every new business typically comes as a result of expending considerable time, money and no little helping of emotional investment. It is, therefore, tragic that retaining clients can be such a struggle. Client businesses don't always get the results they often want because their marketing agencies cannot give their best to their client's campaigns. I read a particularly good example in which a small business paid a "digital consulting firm £53,000 to deliver business leads. Instead, the agency got lots of Twitter followers. No customers. None of the 30 customers the business got during the four months could be attributed to the agency's work." Understandably, this type of result (or lack of it) will lead to a fallout between the client and their marketing agency.
There are many reasons marketing does not deliver the results that clients want happens, even when the relationship appears to be right between the business and its outsourced agency. It is common practice to blame the marketing agency for what they have done or not done when things don't go as planned. However, agencies don't work in a vacuum. Clients play a huge role in the success or otherwise of their marketing campaigns. As you will discover by the end of this post, there are many things that clients can do to engender positive feelings and effort that lead to higher performing campaigns. So what goes wrong between agencies and clients, and what can you do as a client to increase your chances of getting maximum marketing results?
–
Outsourcing marketing
Marketing agencies assist businesses with creating, implementing, and sustaining marketing strategies. The whole point of hiring an outsourced agency is to bring their specialised expertise to improve your marketing efforts and thus get better results than you can achieve in-house. Whether you engage a marketing agency to plan and manage a project or a specialist campaign, the goals are often specific. You want them to attract, nurture and "convert your target audience into customers, retain your current customer base, improve sales and revenue, and grow your business and brand". There is much anecdotal evidence of the marketing consultant-client failing to hit the high notes.
All things being equal, intangible factors like the laws of attraction play a crucial role in the success of any endeavour because it drives our efforts and thoughts. Clients see their consultants efforts to perform the actions that show that we are following the campaign plan and process. Indeed, they may achieve some positive results. However, they are unlikely to go above and beyond the norm. Take a moment to consider how you can transform the outcomes for your marketing if your outsourced agency consultants approach your project with a radically different mindset, one of determination to get you more business from their activities. The laws of attraction tell us that the mind plays a huge role in what we attract into our life. Positivity is the first thing to go in a breakdown in the psychological contract between the agency and the client. The result is the dilution of the level of effort and passion that the consultants put into your campaign can be devastating.
Fullerton & West captured the essence of the problem in their conclusions from their research finding that clients are focused mainly on the contract details, placing less emphasis on the importance of either their skills and behaviours or the relationship they formed with the consultant. Consultants, on the other hand, viewed relationship building as the most important. Let's look at the things that clients can do to keep the enthusiasm and drive to achieve the results you desire.
What clients can do to get maximum marketing results
Follow these seven steps to supercharge your marketing agencies performance on your campaigns:
1. Keep the trust high
There are many things that clients do that damages the working relationship by causing the agency to question the appreciation of their work. Good examples of trust-breakers include not having the budget agreed for your campaign, not paying on time, quibbling over invoices and penny-pinching on a drive. Marketing consultants are-all well-versed at working with clients who make wholesale changes to our agreed marketing strategy without ever acknowledging the impact on the agency.
As a minimum, any significant changes should be back up by additional budget to cover any associated time and resource costs that we will invariably incur to pivot. I advise clients to take the issue of money off the table as soon as possible. To that end offer many strategies including paying by Direct Debit, Standing Order and paying in advance for the period ahead.
2. Show respect for consultants' professionalism
Achieving results from marketing campaigns do not happen by magic, and what worked for one campaign may not work for the next initiative. There are even occasions that a successful strategy today may fall flat n two weeks down the line. Clients must understand that these are realities of marketing. Marketers build most successful campaigns on trial and error of the individual elements that make up a marketing campaign (targeting, message, offer and headline).
It would be best if you were not aggrieved to find specialist and experts feel insulted when clients give us the shortest time to deliver impressive results. Wanting impressive marketing results usually come with expecting to pay less while being willing to pay a king's ransom to a big agency for an indefinite period to experiment and find the right combination to achieve your desired results.
3. Show appreciation
A client-consultant relationship works best when there is a real friendship. It should be no surprise that your marketing agency wants to feel loved. Such strong relationships do not thrive in the 'I have paid you so get on with it' Like any healthy relationship, both sides must work hard at the connection. The agency can take steps to innovate to get better results.
Clients should consider what they can do to show appreciation to their consultant to reciprocate the added effort. Giving feedback in the form of public recognition like reviews, and making introductions to your network who may be able to benefit from their services shows genuine gratitude.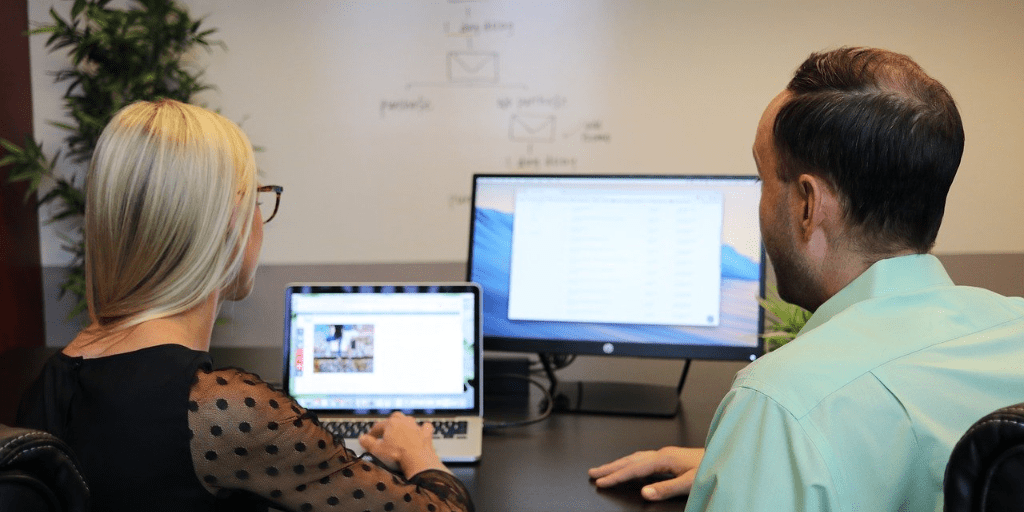 4. Come prepared to make your marketing work
The last feeling a marketing agency wants is to doubt their clients for whatever reason. When you are prepared, clients show outsource consultancy that you are passionate about helping your service/product users, can deliver on your promises to the customers that our marketing activities attract. Coming with a marketing strategy, knowing your target, possessing a credible presence online and offline, and having an effective delivery process gives your marketers confidence in being part of a valuable, successful initiative.
Being self-sufficient is not a recipe for appearing ignorant and deaf consultancy is about guiding our clients down the right path to success. Using our skills and expertise, we aim to ensure that you have the best footing to achieve your commercial goals. So please listen and discuss ideas.
5. Be robust
No one likes a dependent or needy client for whom we are the be-all and end-all of any business because we primarily view our marketing agency as a supportive role. Your consultants feel more secure knowing that we are working on a cohesive omnichannel & multi-method marketing strategy. Working as part of a team, we are less anxious about taking risks that could turn into a make or break the business. An added component of a self-assured client
6. Engage in campaign monitoring
The importance of evaluating your marketing campaigns seems obvious both for clients and outsourced marketing consultant. However, many companies don't conduct evaluation checks and balances, and if they do, they use narrowly focused approaches and benchmarks that use narrowly-focused A reputable marketing agency will put a significant amount of time and effort into preparing reports of what we have achieved for our clients. So it is a matter of courtesy to be interested in the agreed evaluation metrics and monitoring process. All too often, clients come to monitoring events with preconceived ideas or problems.
Both parties benefit from the clients' active engagement that approached the session with openness and willingness to celebrate successes and learn. A positive experience of the review meeting boosts your marketing company's morale by giving us a chance to showcase the results of our work. It is also a critical part of identifying opportunities and developing plans for improving the results we achieve going forward.
7.  Communicate often
Talking remains the most effective way to convey our thoughts and emotions. While technology enables instant communications through instant messages and email, electronic communication is a hotbed for miscommunication and misunderstanding. We find that facetime can take the agency-client relationship to a higher level as it enables an open two-way conversation. Clients who build a real friendship with their marketing consultants are happy to have a chat outside of formal monitoring events.
You should update your marketing agency about promotions, new products/services, and changes in your organisation does wonders to help us feel that we are respected partners working towards the same objectives.
It can be tempting to form a purely transactional relationship with your outsourced agency. A straight-forward link can work for clients and their consultants. However, a marketing agency's results when doing the standard work will rarely set your world alight. The little-talked about the fact is that marketing consultants are emotional beings despite our specialisms. Thus engaging with your consultants on an emotional level too, stimulates investing more significant efforts on your marketing activities fuelled by positive feelings and intentions. This scenario is much more conducive to doing our best work. It exponentially raises the likelihood that we will achieve miracles. According to The Law of Attraction, positive intentions allow for infinite possibilities, infinite abundance, and endless joy. Your consultants will know no order of difficulty, and it can change your life in every way.
Bringing it all together
So much happens in a client-agency relationship that it can feel unbelievable that the professional relationship ever works harmoniously for both sides. I can tell you that in the vast majority of cases, there is real love between the parties, especially at the start of the working relationship, which you see in getting a flow of prospects that to whom you can sell. Clients have a considerable role to play in creating the psychological environment that almost subconsciously makes your external agency partners want to go the extra mile to impress you and retain your custom. To oil the wheels of the client-consultant relationship, "in all of your business dealings, act as you'd want a client to act towards you".
*********************************************************************************************************************
Global.Media provides expert online and offline advertising, and marketing on all digital platforms to get qualified leads for businesses. Check out our Services page to see how our advertising and marketing services can help your business to get more customers and sell more, faster. Why not sign up for our newsletter using the simple form on the right? You can also follow us on social networks. Finally, we'd love for you to share this post with your network using the share buttons below.
********************************************************************************************************************
We'd love to have your feedback and suggestions about this post. What has been your experience of outsourcing activities to external agencies? What strategies do you use to maintain positive relations with your marketing consultants?
Please leave your comments in the Comments Section below.
Other posts you may like
–
Our Digital Marketing Services:
Website Design | Search Engine Optimisation (SEO)| LinkedIn Marketing | Content Marketing| Email Marketing| Pay-Per- Click| Social Media Marketing|   App Development & Marketing| Business podcasts | Video marketing
HOME | ABOUT  | MaAD BLOG | PODCASTS | TESTIMONIALS
Recommended Posts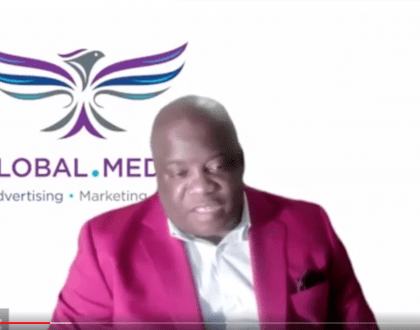 9th December 2022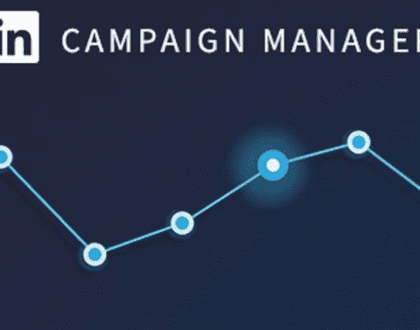 20th July 2022
Privacy Overview
This website uses cookies so that we can provide you with the best user experience possible. Cookie information is stored in your browser and performs functions such as recognising you when you return to our website and helping our team to understand which sections of the website you find most interesting and useful.