---
The BIG Reason Your Business' Email Marketing Is Not working – Marketing Magic Tip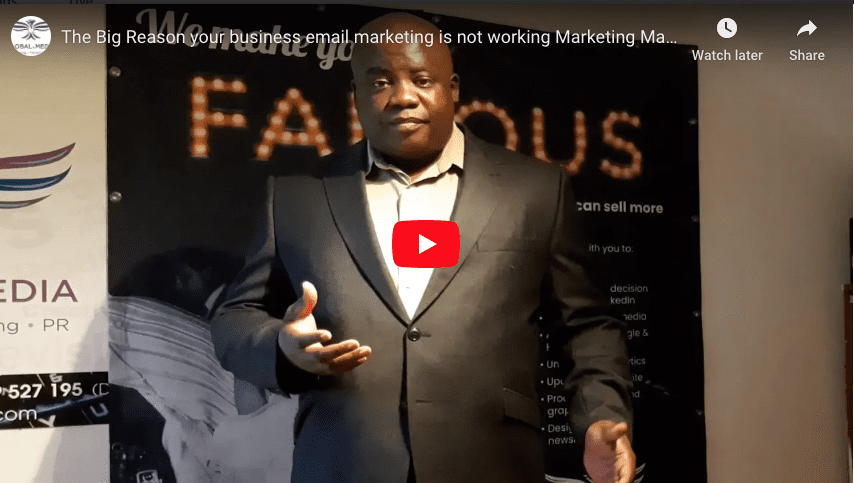 16th November 2020
No Comments
1008
     <
Every marketer has seen the statistics showing that email marketing is the number one marketing communication method with roughly £40 return for every pound you spend. At the same time, any marketer for small businesses knows those writers exaggerate email's rates of returns because it feels virtually impossible to get most recipients to open your emails, much less take the action that you want them to take. Given that we all receive enough emails daily to clog up our inbox, we have to ask why the vast majority of businesses 'email campaigns fall woefully flat. I receive more than a hundred emails every day, and I have absolutely no interest in getting 90 per cent of them. My response is to delete them instantly. I am sure that I am not unique in finding myself on mailing lists about which I know nothing. For most people, those unwanted emails that sneak past the spam folders end up in the trash, meaning that most email campaigns have zero chance of working.  This post explores why recipients ignore and refuse to engage with the emails that businesses spend so much time and investment to create? Read on to understand the principles of successful email marketing, recipients concerns and why you are not getting the returns from this otherwise highly effective marketing strategy. I provide some direction on how to increase engagement and success with your emails by building trust through getting consent.
How many businesses do email marketing?
Businesses send trillions of emails each year.  And they send billions of emails every day. As we head towards the holiday shopping season with Cyber weekend and Christmas around the corner, businesses are bombarding us with ever more emails. The pandemic and it's associated lockdowns has also probably increased the adoption of email marketing with many companies believing that consumers who work from home are potentially captive audiences. Consequently, it can feel as though every business is investing heavily in sending emails these days.
As a marketer myself, I have to admit that I am often impressed by the ever more creative tricks that businesses use in their emails – from snazzy subject lines to elaborate layouts and graphics. Many have taken personalisation to a whole new level by adding a human look to the sender, even though we still recognise that the message is from a business.
On the surface, the headline metrics make it easy to see why email marketing seduces so many businesses to invest their time and budget in it as you will see here. However, as you will see, when you delve further into the success metrics, email marketing is failing most businesses.
Delivery rates
You'd be mistaken to believe that every email you send will get to the recipient. Optinmonster tells us that email has an inbox placement rate of about 85%. More concerning statistics show that 49% of all emails end up as spam. So you already have to work much harder to get your message into your audience's inbox.
As we have become more tuned in to avoiding spam and spam filters become more readily available, it is highly likely that more and more emails will end up in spam folders, thereby further decreasing email delivery rates. The fact that the extent to which people engage with your emails also influences deliverability should be an additional source for concern when it comes to email delivery rates. That's because webmail providers look at your engagement levels and recipient behaviour when deciding which emails make it to the inbox.
Open rates
Most people consider the open rate as the number of people who open your email, right? Unfortunately, that's not the case. An email counts as opened when the recipient enables images in your email to be displayed in the preview pane or a full view of the email AND recipients click a link in the email.
Between 2015 to 2018, the average open rate for email was steady – hovering at 24% globally. However, in 2019, the average open rate dropped to 22.1% (a decrease of 8% compared to 2018). Today, emails campaigns have an average open rate of just 20%. The fact that fewer than one in 5 recipients open your business' emails is a huge red flag for companies. If no one opens your email, then you cannot generate new business from email marketing.
Measuring open rates is fraught with problems because the numbers may not be due to recipients actually reading your email. YAMM cautions that aggressive spam filters will click on links in incoming mail before delivering them to make sure there is no malicious content. Furthermore, recipients that have a preview pane on their email platform will automatically download and the images in emails, which will show up as another open.
Click-through rate
The whole point of email marketing is to get recipients to take the call to action in your email messages. The click-through-rate is so vital that it reflects the conversion rate in email marketing, even though not every recipient who takes your call-to-action (CTA) will become a paying customer. Today, the average click-through rate of an email hovers around 4%, meaning that the recipient opened your email, and followed through a link based on your CTA. Mailchimp's findings from their benchmarking report that the average CTR across all industries is 2.62% is a lot more worrying result for marketers. If you have a massive email subscriber list that runs into thousands, two to four per cent of receivers taking the action you want may be worthwhile for the efforts that go into creating your campaign. If like most companies, you have a small number of recipients, you should be alarmed that nearly everyone misses the point of your email messages.
Email marketing is failing to hit the to generate a sustainable return on investment for companies. Why is this? We have to look at the way businesses compile email subscriber lists to see the issue.
How do businesses compile subscriber lists?
If it is not clear by now, I admit that I do not enjoy managing email marketing campaigns for clients' businesses. My issue is not email marketing perse; it is the way that companies compile their subscriber list that always worries me – I firmly believe dodgy subscriber lists are the root of most of the limitations of email marketing. When a client has an engaged list of subscribers and good communication to share with recipients, I am all for managing your email marketing. If on the other hand, I don't see evidence of the people on your list actively opted in receive your emails or that you may have bought mailing lists, I politely refuse to get involved in campaigns. This email offer I recently received highlights the issue of total irrelevant nature that unsolicited email marketing leads to because if you know anything about me or my appearance, it should be obvious why I would not sign up for such an email: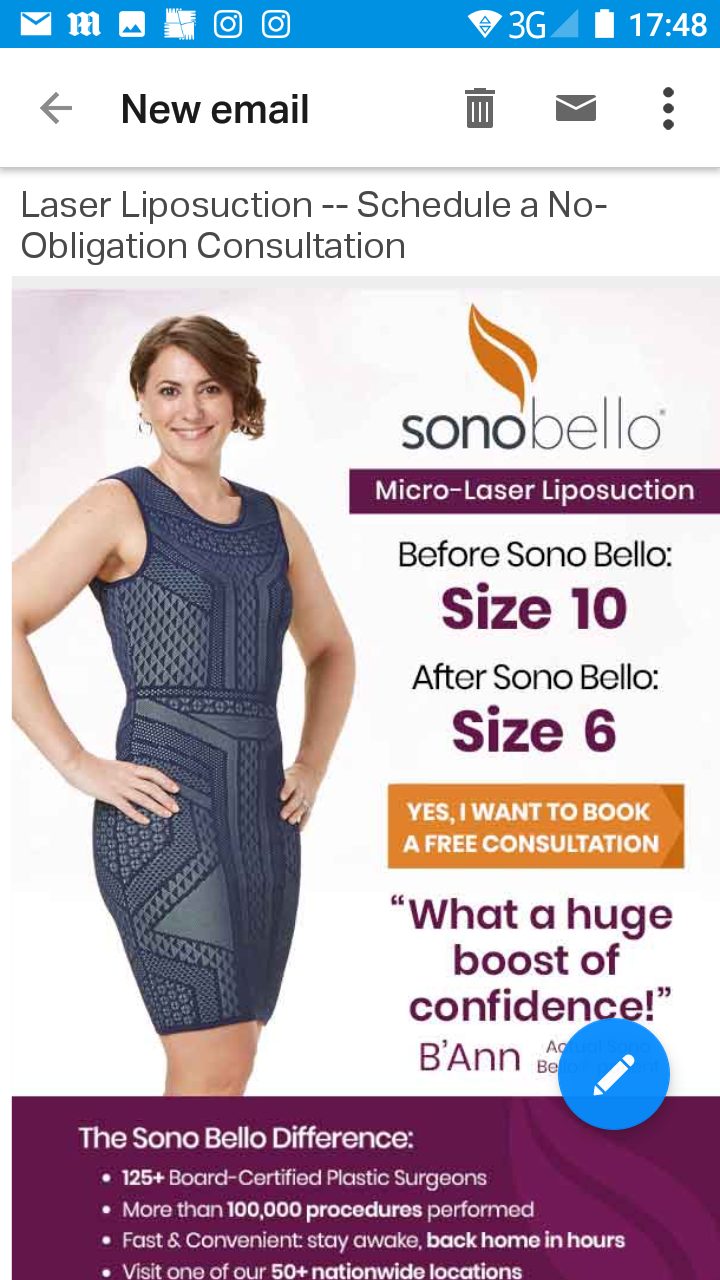 Let's examine how businesses populate their email recipients lists. Businesses use every trick in the book to add people to their email marketing list. It is as if they believe that the more people on the email list, the better their engagement and results will be. These are some of the more unscrupulous methods to build a list:
Meet and blast
One of the most infuriating ways that you can get subscribers is by adding all of the people you meet in the course of your business to your email database. Some manually add emails that you got off business cards they collect at a conference, networking or training events to your email list.
Scrape the web & social media
Many companies search for and collect email addresses of connections and followers they make on a social network like LinkedIn or Facebook. The ready- availability of automated tools that can populate your CRM from connections, scraping the web and social media profiles to sell your data to other companies, as well as tools that can scrape websites for email addresses and make it easy to misuse them to build email databases. I even know of at least one company that has set up a business that compiles mailing lists for sale from people on LinkedIn.
Clients and contacts
Some businesses appear to believe that anyone that engages with the company is fair game to receive their marketing emails. Thus, customers, people who make an enquiry, suppliers, contacts, people who download gated content all find themselves unwitting victims on their email list.
Mailing lists
If you don't have an in-house email list or need a specialised list for prospecting, you can rent or buy one. Many list brokers promise a targeted, opted-in, or verified email list will get you selling right away. Kristen Harold states the reality of purchasing mailing list as follows: "With regulations like GDPR, purchasing lists can put your business at legal risk, severely harm deliverability rates, and break trust with your potential customers…. the contact information that was on the list was so outdated and irrelevant, there was little engagement and zero sales generated".
In all of these methods of building an email list, the essential factor is that people did not explicitly consent to receive your emails. Even if you bury the fact that you will send email marketing communications to your customers and visitors in your terms and conditions, the error is essentially the same – they have not actively chosen to receive your emails.
Time and time again, the statistics show that getting permission from recipients is vital if your business is to get the results that email marketing offers. Gaining authorisation from a recipient to send them email sets the stage for building trust – this includes both the trust of the recipient and the trust of their ISP, which ultimately controls which emails are delivered, which go into the spam folder and which are blocked entirely.
Your email marketing campaign is doomed to underperform if recipients did not voluntarily put their name on your list. People who do not genuinely permit you by consenting to be your lists will not open and engage with your emails regardless of how often you bombard their inbox. Businesses and marketers often ignore or underestimate the importance of the consent process. So let's look at what consent means and why it matters so much.
What is consent, and why it matters?
Before marketers even begin to email, they must first secure the affirmative permission of the recipients. The individual has to make a clear, unambiguous, affirmative action or statement to receive your emails – this cannot be assumed or inferred by any action or inaction by the recipient.
This sets the stage for a positive relationship between the business and the recipient because the person or prospective customer has raised a virtual hand and agreed that the marketer's email would be welcome in their mailbox. Email platform Campaign Monitor explicitly states that
"Permission is an important part of email marketing… Permission is the act of getting consent from a subscriber to send them commercial email marketing messages".
Without getting permission to email someone first, everything negative in email marketing happens because recipients immediately have a negative view of the sender. Recipients lose trust and switch off, no matter who you are what you are offering or the design of the email updates. These are the harsh consequences of not getting consent:
Recipients don't know who you are
When I choose to get your messages, you can be confident that I know about your business, what you are emailing me about and why I am interested in what you have to say. Without consent, recipients most likely don't know who you are, and they won't care about your products and services. So they will delete or ignore your emails. Many will mark your emails as spam. You also have to factor in the psychological principles that humans are more motivated by an aversion to risk than being motivated by potential rewards that your unsolicited email may offer. So avoiding the maelstrom of scams from phishing to smishing is more important to us than any fear of missing out by not taking the time to trawl through hundreds of random messages.
"Businesses that get it right and build permission-based email lists enjoy high open and click-through rates on their campaigns, and can drive significant levels of sales and revenue from their email marketing initiatives".
I will often give emails that I receive from businesses that I know a chance by seeing what they are doing. Whereas, if I don't know or recognise a company, I delete their email without a second's thought.
Recipients don't trust you
We see businesses that send unsolicited emails as spammers. Given the unscrupulous methods of building email lists that we have already covered, people will wonder how you got their email address without their consent. Recipients then distrust you because they object to any business violating their privacy, and they will have a negative view of your business. They will see you as incompetent or unlawful in your practices. With the General Data Protection Regulation (GDPR), California Consumer Privacy Act (CCPA) and a host of other data privacy laws, marketers must be privacy experts and advocates. It's not your attorney's responsibility to tell you what's in the law or how to apply it. It's yours, and there's a clear and present danger if you screw it up. Businesses must accept that respect for privacy has become the holy grail in the digital marketplace. People will not buy from companies they don't trust! The unscrupulous list-making methods suggest that some businesses are still unclear about how to get explicit consent from recipients, so let's delve into how to obtain and apply consent.
The essentials of consent
Pamela Palmer gives the four elements of permissions as outlined in the insightful Periodic Table of Email Optimisation and Deliverability, in the following graphic: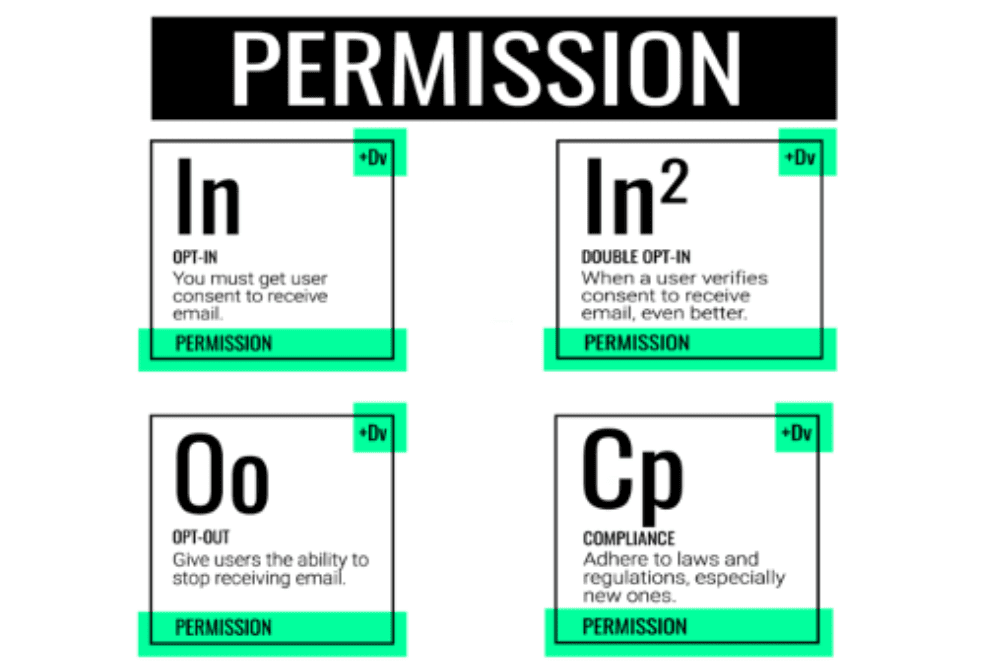 At the heart of giving consent to receive your email marketing is completing an opt-in process. There are many ways that you can ask people to sign up to your email list, including via social media posts and ads, newsletter signup forms and on downloads or contact forms. It would be best if you ditched any under-handed techniques to get people onto your list.
The best businesses go with a double opt-in, in which subscribers who sign up via your subscription form, then get an email with a link they have to click to confirm that they want to get emails from you. Research tells us that the benefits of using double opt-in leads to a more active list. Because subscribers have to confirm, you know that the people on your list really wanted to sign up and get your marketing messages. That should make them more responsive to your emails, and more likely to open and click.
Getting recipients to consent to join your list is one part of the critical steps in the consent process. Businesses must also provide the facility for recipients to unsubscribe from receiving your emails. So include an unsubscribe button in every email you send otherwise you will be breaking GDPR rules and risking a fine. Furthermore, note that if someone requests to be removed from your list, this has to be done within ten business days.
It is good practice to clean up your subscriber lists periodically to ensure that your recipients still want to receive your emails and engage with the messages they get from you. In their spam filtering algorithms, mailbox providers look at the ratio of active to inactive email accounts on your list. An inactive email account is an account that hasn't been used for a long time or is very rarely ever used. If you are mailing to a large number of addresses that appear to be nearing abandonment, that's a red flag to spam filters. Clean up your email list periodically by removing any subscribers who haven't engaged with your campaigns in a while.
Bringing it all together
We know that email marketing has the potential to increase engagement and sales for businesses. The reality, however, is that many companies fail to see the promised return on investment because they miss the step of building trust with recipients by not getting consent to send them email marketing campaigns. Without getting consent to ensure that recipients know your business and want to get your email updates, the chances are high that many will ignore and delete your messages, no matter how well-designed and crafted. Understanding the components and processes of getting opt-in makes the difference between success and disaster of any email marketing campaign.
*********************************************************************************************************************
Global.Media provides expert online and offline advertising, and marketing on all digital platforms to get qualified leads for businesses. Check out our Services page to see how our advertising and marketing services can help your business to get more customers and sell more, faster. Why not sign up for our newsletter using the simple form on the right? You can also follow us on social networks. Finally, we'd love for you to share this post with your network using the share buttons below.
********************************************************************************************************************
We'd love to have your feedback and suggestions about this post. What is your experience of doing email marketing for business? What tips would you give companies that want to get more customers from their email marketing campaigns?
Please leave your comments in the Comments Section below.
Other posts you may like
–
Our Digital Marketing Services:
Website Design | Search Engine Optimisation (SEO)| LinkedIn Marketing | Content Marketing| Email Marketing| Pay-Per- Click| Social Media Marketing|   App Development & Marketing| Business podcasts | Video marketing
HOME | ABOUT  | MaAD BLOG | PODCASTS | TESTIMONIALS
Recommended Posts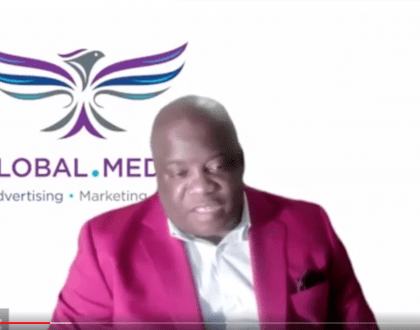 9th December 2022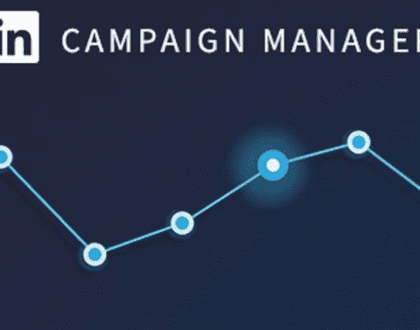 20th July 2022
Privacy Overview
This website uses cookies so that we can provide you with the best user experience possible. Cookie information is stored in your browser and performs functions such as recognising you when you return to our website and helping our team to understand which sections of the website you find most interesting and useful.