---
Choosing to outsource marketing or in-house marketing for business – Marketing Magic Tips
2nd March 2019
No Comments
2273
Choosing to outsource marketing or in-house marketing for business – Marketing Magic Tips
Startup entrepreneurs have plenty on their plate especially in the early days of their business. I know because I was there myself five years ago when I began my marketing agency. You have to wear multiple hats from being the cleaner to building partnerships, managing suppliers, keeping the paperwork on track and much more. One of the crucial tasks for any businesses owner is getting more clients without which your business will die very quickly, like some of the 90% of companies that do not service the first year. In today's digital age we are told we can do it all of the marketing ourselves – from managing social media to designing and running Google ads and designing and maintaining the company website. Anyone who has tried knows how hard it is to try to be great at everything and failing. This post looks at how to decide when it is time to outsource your marketing. You will also discover how to work out if it is right to keep your marketing in-house.
Strains on small businesses
Small businesses must fill all the roles that are required to run a company with limited resources. Everyone in a small business will already likely have more than one position, in addition to their primary role. At the same time, budgets are usually tight as the enterprise plugs away at delivering and generating enough revenue to keep the business afloat.
An unfortunate reality is that so many businesses consider the central role of marketing to their survival and growth when it is so important. Unless you generate prospects, you are unlikely to achieve your sales targets. On this vicious cycle, you cannot grow and get more people to fill expert roles without sales and marketing. However, you cannot do marketing and sell enough without professional staff. Fulfilment is another little-spoken about part of this vicious cycle because small businesses know that they cannot retain clients, get referrals or get repeat business unless they deliver to the high standards people expect.
This cycle sees many business owners struggle until their light, their business idea, flickers away until it eventually dies.
Small businesses face the conundrum of knowing the right time to outsource marketing to an agency that has the expertise, time and resources to generate prospects at a cost or to keep doing the marketing in-house. Few companies decide to commission a marketing agency on the fly. Most see signs of things going wrong with their marketing that forces them to look at alternative arrangements. Let's look at warning signs that your in-house marketing needs help.
Signs you need to outsource marketing
There are many tell-tale signs that prompt companies to consider outsourcing their marketing. These are some of the common ones that should be warning lights:
Not enough personnel or time to maintain a consistent presence on marketing channels such as social networks.
Insufficient expertise to design, run and manage their marketing.
You are missing out on sales because you are not utilising marketing opportunities.
Marketing is not getting the results you want or returns on your investment.
The person with a marketing role leaving the company
Wanting to expand into new marketing activities.
Marketing getting stuck in a rut.
These reasons can have a significant impact on a business' marketing results for most to review their in-house arrangements and consider paying for the help of a specialist marketing agency.
The decision to outsource marketing is the first step in the process. Choosing the right marketing consultancy can be a minefield for various reasons as T. Maxwell wrote succinctly in a Forbes blog: "The increase in the number of digital agencies in recent years has made choosing the right one a difficult task… Choosing the right digital partner is crucial to your bottom line. The wrong one can quickly drain your budget and negatively impact your branding". Let's look at the expertise marketing agencies bring to businesses that you may want to use to select whom to outsource your marketing.

Marketing agencies skills
There are many criteria you want your ideal marketing partner to possess including these:
Experience of designing and delivering effective marketing campaigns – many agencies say they can do much more than they have actual knowledge of doing. One reason for this is that many digital agencies are relatively young so have not had the time to work on many projects.
Provide a range of marketing techniques – The risk of working with an agency that provides just one marketing technique is that you will have to pay for that marketing method regardless of whether its right for your business or not. Ideally, you want an agency that can provide the marketing method that is tailored to your business' requirements and has the best chance to achieve your business objectives.
Expertise to meet your needs – there are many marketing techniques for businesses to achieve their objectives. Whether you need a website, social media marketing or LinkedIn Lead generation, you want to work with an agency that has a proven track record in performing the marketing that you need.
Plan to do your work – All too often businesses jump into marketing campaigns without a clear plan for how the agency will achieve your objectives. You should demand a detailed plan that specifies the activities and results that will come and the timescales for reaching them.
Point of contact – the last thing you want is to be chasing your marketing agency trying to find someone who knows what is happening with your marketing if something goes wrong or you want something changed. A dedicated account manager or person you can speak with about your work shows you are a valued client.
Review process – You'd be amazed how many businesses commission marketing agencies, handover good money every month or even upfront for several months and then settle for an email report showing statistics very so often. If an agency is not able to talk you through the month's marketing activities and results, and then together you can plan the marketing for the period ahead, I would be wary of working with them.
Bringing it all together
The decision to outsource your marketing is a big step for small businesses because of the cost implications and the potential pitfalls of bringing an outside agency into your business. Making the decision demands due diligence to ensure a good fit and the evidence to provide reassurance that together you will be able to achieve your business objective. The prize when you make the right choice is increased capacity for your business to do what you need to do to build your business while having the added expertise to perform a critical task that your business requires to facilitate growth.
*********************************************************************************************************************
Global.Media provides expert online and offline advertising, and marketing on all digital platforms to get qualified leads for businesses. Check out our Services page to see how our advertising and marketing services can help your business to get more customers and sell more, faster. Why not sign up for our newsletter using the simple form on the right? You can also follow us on social networks. Finally, we'd love for you to share this post with your network using the share buttons below.
********************************************************************************************************************
We'd love to have your feedback and suggestions about this post. What is your experience of working with external agencies? what helped in your prcesss to choose the right marketing agency? Pease leave your comments in the Comments Section below.
Other posts you may like
Our Digital Marketing Services:
Website Design | Search Engine Optimisation (SEO)| LinkedIn Marketing | Content Marketing| Email Marketing| Pay-Per- Click| Social Media Marketing|   App Development & Marketing| Business podcasts | Video marketing
HOME | ABOUT  | MaAD BLOG | PODCASTS | TESTIMONIALS
Download Our Mobile App to listen to our podcasts on the go 
Get Mobile App
Recommended Posts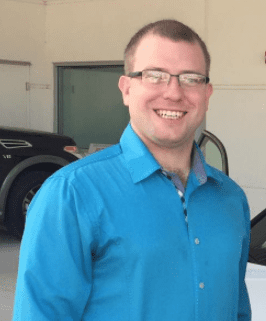 4th May 2019