---
Why You Shouldn't Be Afraid To Be Different on Social Media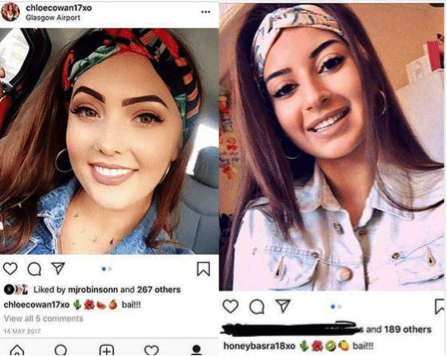 2nd March 2019
No Comments
2389
Why You Shouldn't Be Afraid To Be Different on Social Media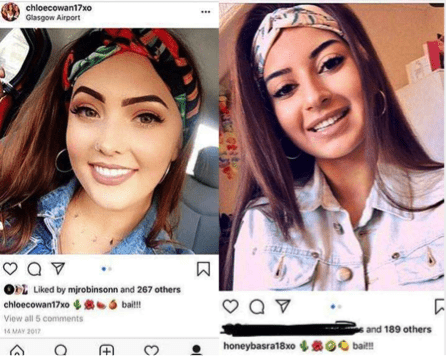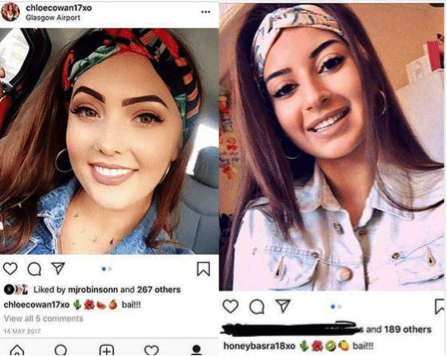 Social media promises so many benefits to small and medium-sized businesses that use it correctly. Your Instagram, Facebook, Twitter and LinkedIn page can be your shop-front and is often the first thing potential customers see of your company. So unsurprisingly, we all want to give the best first impression that we can. In my role as a social media marketing consultant, clients who are intent on being copycats increasingly frustrate me. They appear to be missing the point of social media marketing and how to use it to build their brand. Instead of wanting to stand out from the competition, more and more businesses are falling into the trap of being the same as everyone else.
I am writing this post to remind businesses that great marketing stands out. Confidence to carve out and follow your path online is often the solid foundation for getting engagement, sales and ultimately more business on social media. Let us see how being genuinely unique works.
Herding sheep
The copycat mentality is far from unique to my clients as I recently found out in an article on MSN titled: This Instagram Account Shows How So Many Travel Photos Are Almost The same. The report showed what we all know, that many people are posting stock photos on their social media pages, mainly because they have seen that one or more other pages have got likes with them. The author insists that "the account isn't here to shame people for taking like-minded photos, or to even shame influencers themselves. Instead, its purpose appears to be to get us all thinking a little more creatively".
Sometimes, copying others is somewhat creepy and is nothing short of stealing.
A recent report of an Instagram feed that has been plagiarised shows when being a copycat goes so far that it borders on insanity. This example of a copycat who has clearly gone over the top will shock you.
"Linzi Cowan posted on Facebook with screenshots from the Instagram account 'honeybasra18xo', where almost every photo was an exact replica of one from her sister Chloe Cowan's Instagram feed… the mystery user recreated poses, outfits and even captions from her sister Chloe. The stranger even went as far as to act out scenes from photographs of Chloe and her recently-deceased father".
The fact that copycats exist on social media is not new. What is different for me is that I am getting more and more clients who want me to post ONLY stock photos on their social media feeds, something I object to because I believe it does more harm than good. I will explain the dangers in the following section.
I almost feel sorry for those of my beloved clients when they ask me to look at a competitor's social media feed that they like and then swiftly follow that up with the instruction that they want their social media profile to be the same. They want the same content (images and wording), the same style of message, the same layout, same testimonials, same type of logo, same website design and even the same 'vibe' (whatever that means). All too often the quest to be the same as others defaults to posting random 'motivational' quotes with which I am supposed to try to describe a confused and disingenuous narrative to show my client's empathy and understanding. PLEASE STOP! DON'T DO IT!
The truth is that copycats don't fool anybody. There is an inherent contradiction between trying to paint your business as a one-of-a-kind brand, the only company with the solution to a problem and then copying what others are doing on social media. Think about it – those stock images are available to other people too, so most people can tell straight away that those images are not of your business. How can images that I have seen on other social media pages give unique insights into your company? We can tell that you have not invented a radical look or 'vibe' because we see others doing the same thing in precisely the same way and using the same creative assets.
Perhaps the most significant hazard for copycats is that you are missing golden opportunities to maximise social media's ability to boost your businesses by giving potential customers, partners and investors a genuine insight into what makes your business unique and why they should do business with you? After all, the success of your enterprise depends on building affinity and trust with your stakeholders.
Social Trends worth following?
Few of us would argue that your social media content should look sharp and portray a professional image that high-quality images and polished graphics can provide. Similarly, we all benefit from writing grammatically-correct and error-free messages to accompany the photos we post on social media.
There are times when it makes good sense to keep up what others are doing online. Moving towards producing more video content is one of the trends that make sense, for example, because people are more likely to watch and engage with videos than written text in this age of deteriorating concentration spans.
Another social media posts trend that I recommend is using infographics to show complex reports and statistics on social media. Not only are infographics visually appealing and fun to look at, but they also show you as an expert, making them a handy marketing tool.
Hootsuite further reports that one of the main trends in 2019 is for brands to compete for prime social real estate and visibility by paying for paid advertising space on platforms like Facebook – in which 1 in 4 businesses are now investing.
There is no shortage of social media trends that businesses can adapt to show their creativity and expertise. The copycat phenomenon continues at pace, mistakenly. So how can businesses get the most 'bangs for their buck' on social media? Let's see some good practice, starting with a recap on the uses for using social media.
Social media marketing goals
Let's drop the obsession for likes right now because likes are just vanity numbers. Marketing works when people who connect with you, make enquiries and buy from you. Admittedly, engagement is often a route to sales, but I have worked with many brands who may not necessarily get hundreds of likes and shares, yet sell thousands of pounds worth of products and services every week. The crazy obsession for likes is why I am working to ensure that no brand needs to copy others to try to get likes.
Marketing serves many purposes for brands that to which sameness contributes nothing. Let me outline some here.
Marketing is about telling the stories of your brand that engages and excites your ideal clients to want to build affinity and relationship with your business. Copying others cannot do this for you.
Marketing should aim to tell your ideal clients what makes you different to competitors in your sector and why they should trust you to solve their issue or problem. Being the same as everyone else will not tell your target audience that you are at all different.
Marketing is about building your brand reputation by showing and sharing your unique personality and expertise as well as the knowledge of your team. Whether you produce blog posts, video blogs, images or your work processes, social media provides a ready-made marketing channel to bring these to the world. Again, copying others will not tell anyone that you are indeed unique, different or better able to meet your ideal clients' needs.
It is safe to say that being a copycat hinders rather than helps businesses to establish a memorable brand identity and image that their target clients find enticing or convincing. Here are some of the types of social media content that I recommend wholeheartedly.
Getting social media marketing right
Take a moment to think about your three favourite ads on TV or online – make a note of the ads. In what ways are the ads similar? The chances are that all of the adverts you like are very different and you love different things about each one. You are not alone, and this should be proof that people like a variety of things about marketing campaigns. Indeed, the human brain and mind can enjoy different marketing content and styles. Here's how to achieve social media greatness.
Build a Structure
I believe a clear structure, a framework to follow, is what businesses are trying to achieve when they choose to copy others. Companies are inclined to copy what they see in front of them that they can do. Until then they may not have had a clue about what they thought looked good. Social media grants businesses amazing opportunities to be flexible and creative in ways rarely facilitated by traditional advertising. Create a content structure that you can maintain. Ideally, you should have a content mix over the course of a week that looks could like this: Blog (Monday), Product (Tuesday), Discount Offer (Wednesday), Video tips or testimonial (Thursday) & Team photo (Friday), Meeting/event (Saturday), Funny post (Sunday). The important thing is to devise a structure that you can follow consistently over time. A consistent social media presence requires creating content over time so that you have plenty of material when the time comes to do your social media posts.
Authentic brand storytelling
Use your social media pages to share content that shows and reflects what is important to you and your brand. Many followers and potential clients want to see the real people behind the business and why they do what they do. You will get the best results by telling the story of your company in your way that gives real insights into your values, motivations and goals.
Give value
Share content that your target audience will enjoy. Most followers like information that answers their questions or helps them to solve problems with which your business can give. It is so easy to see giving value as posting a load of quotes and sayings, when in fact that may not be what your audience wants from you. Your audience will benefit most when you share your insights, ideas and expertise. Brands typically use blogs, guides, tips, downloads and other resources to provide useful content for their followers.
Show your brand at work
Social media is a big window to show your audience how your business works and the people to whom you make a difference. An excellent way to use it is to produce content that showcases your team, management and your customers/service users. Showing your people will help your followers to see that your brand as real people with whom they can build a trusting professional relationship.
Show what you sell
Let's not be shy in admitting that the point of investing in social media is to sell our products and services. So don't be shy about sharing posts that show your products and services. You can also share offers and discounts. Research shows that a significant proportion of people follow brands to receive discount codes and special offer prices. The trick is not to overdo the selling posts by sharing them every day. I use the 80/20 rule where for every five social media posts, four aim to give value while one is explicitly sales-focused.
Feature your customers
Get photographs and produce videos that showcase people who benefit from your services because they can convince potential buyers that you can help 'people just like me'. You could show your team meeting new people, installing or delivering your products and services and meeting prospective or existing clients. Where possible, get video testimonials from your clients as these are more believable than written testimonials that many people believe can be faked by brands.
Many companies get massive benefit from soliciting user-generated content, for example, by getting clients to take pictures and make videos of them unboxing their purchase or using your products.
Professional & DIY content work
Brands can choose to commission a professional photographer, videographer or graphic designer to create professional content, usually at a cost. We typically use professionally-produced images and videos for promotions and advertising campaigns. You can also create content yourself in-house by taking photos and recording videos on your phone, for example.
Bringing it all together
The content I recommend here is the same content that I advise my clients to provide to me. I am then able to design posts for their social media pages to tell the stories about their brands. My focus is all about making original content for their business' social media pages that are unique to each client. Granted that there is space to post the occasional quote, joke or repost from other pages. However, by following this routine of producing original content, I guarantee that there will be no other page on social that looks precisely the same.
There is space for you to dare to be different, to deviate from my recommendations and devise your marketing approach that is like nothing we have seen before. In fact, I implore you: Don't be afraid to be different. Be afraid of being the same as everyone else.  You will love it because you can be creative and the prize is that your followers and target audience will gain genuine insight into your unique brand.
*********************************************************************************************************************
Global.Media provides expert online and offline advertising, and marketing on all digital platforms to get qualified leads for businesses. Check out our Services page to see how our advertising and marketing services can help your business to get more customers and sell more, faster. Why not sign up for our newsletter using the simple form on the right? You can also follow us on social networks. Finally, we'd love for you to share this post with your network using the share buttons below.
********************************************************************************************************************
We'd love to have your feedback and suggestions about this post. What is your experience of being creative and innovative on social media? Has going against the trend helped or hindered your business? Pease leave your comments in the Comments Section below.
Other posts you may like
Our Digital Marketing Services:
Website Design | Search Engine Optimisation (SEO)| LinkedIn Marketing | Content Marketing| Email Marketing| Pay-Per- Click| Social Media Marketing|   App Development & Marketing| Business podcasts | Video marketing
HOME | ABOUT  | MaAD BLOG | PODCASTS | TESTIMONIALS
Download Our Mobile App to listen to our podcasts on the go 
Get Mobile App
Recommended Posts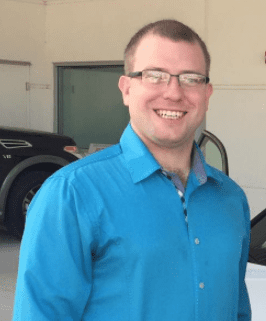 4th May 2019