---
Why Reviews You Can Trust Are Vital For Your Business & how to get them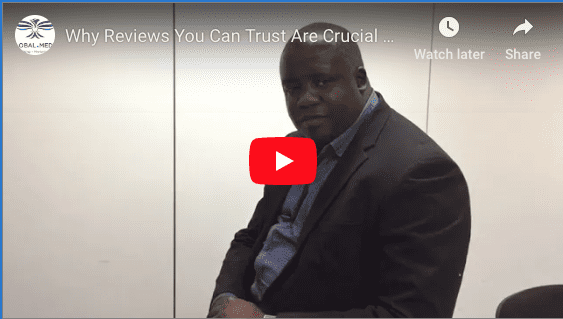 4th May 2019
No Comments
3076
Why Reviews You Can Trust Are Vital For Your Business – & How To Get Them: Marketing Magic Tips
The chances are that you looked at one or more client feedback before making your last significant purchase online. From buying a book on Amazon to hiring a plumber you found on Google search, 91 per cent of people will seek to find information from people who have first-hand experience of doing business with the company from which they are considering buying. More worrying, statistics show that companies with two negatives on the first page of search results risk losing 44% of its customers.
Sadly not all reviews are the same not least because of some unscrupulous companies that have cast a dark shadow over the credibility of client testimonials. Let's examine the importance of reviews in the buying process and shine the spotlight on strategies to get reviews you can trust to boost your business' sales.
What are reviews
A customer review (a.k.a testimonial or feedback) is genuine ideally, unsolicited first-hand comments about a business' product or services or experience. In some cases, the input may cover all three factors, in which case a person is likely to get a rounded picture of the experience of doing business with the company that is the subject of the review.
Whether you are buying a car or a meal in a restaurant, we trust the views of people who have been there before over buying 'blind'.
There is some value in understanding what people dismiss as a review; in other words, what does not count as a testimonial. Potential customers will tend to see through overtly sales messages, or feedback that feels scripted and rehearsed. In this context, it could be helpful to know that potential customers don't always expect to see only glowing testimonials. We know that 22% of people may move on and not buy because of a negative review. That suggests that the majority want to get honest feedback and if it is negative, evidence that the company took steps to explain and address the issues.
Why consumers use reviews
As potential clients, we actively look for feedback that meets the above criteria that we deem to be true and genuine. We accord so much of the decisions we make to honest reviews from previous customers that virtually every business feels the need to provide testimonials of everything they do.
My awful recent experience of buying a used car shows what can happen when we act on impulse, without looking up client feedback:
'I had made up my mind to upgrade my ageing Mercedes with a newer model. I made up my mind about the model I wanted and the type of budget I wanted to spend given that I am not a fan of new cars that rapidly lose their value. I found the car of my dreams on various websites and after shortlisting, settled on the handful that I would go to look at and test drive.

A few days later, I had bought the top choice on my list with a statutory rights and extended warranty. I first noticed that something was wrong with the climate control system a few minutes into my drive home. Believing it may be a minor issue, I resolved to re-gas the system in the morning. It was on the third day after buying the car that I realised the gas had leaked out, signalling a more significant issue with the system.

That was when I decided to look at the reviews for the garage online. To my horror, there was a list of unhappy buyers complaining about the service they received and the lack of aftercare from the garage after their purchase.

I knew that I had made a mistake and got the sinking feeling because I would have made a different choice had I seen the reviews before handing over my money. However, it was too late. Less than four months later I ended up taking the garage to a small claims court for their failure to fix the problems in the car, something some of the reviewers did as well'.
At the heart of our seeming obsession with client feedback is our psychological need to avoid feeling 'buyer's remorse' – the fear that we may have fallen for a scam or conned into buying something that may not be as good or work as we have been led to believe. All too often we experience this nightmare disappointment with our purchases, which perhaps explains why we almost demand visible testimonials to reassure us about our purchase.
Like myself, you have been there: every time we make a dodgy purchase, we could curse about if only you had bothered to look at the reviews section before pressing the buy button. This palpable feeling of regret at our haste can literarily drive us crazy because we feel we should have known better.
There is some truth to suggest that the process of buying things online, followed by the inevitable wait for delivery has made us more anxious and keen to find reassurance that we have indeed made the right choice of supplier. Businesses risk people cancelling their order if they see negative reviews or no reviews.
Problems with text reviews
Reviews come in many formats these days. Some platforms including facebook until recently and Google Ads use a star rating format which is simple to give as well as easy for people to understand.
While some platforms provide a mix of text and star ratings, most people give text-based reviews, arguably because it is easy to express ourselves in detail if we choose to, with relative anonymity. We don't have to provide a photo and personal information that could threaten our privacy. Reviewers can say as little as they wish and still make our point. Furthermore, many of us are familiar with text-based testimonials and are mostly willing to pay attention to them.
It is somewhat unfortunate therefore that these characteristics of text-based reviews are also the root of their biggest drawback.
Most of us know what it is like to come across testimonials that feel as if they are false. There are many examples of businesses, including giants like Amazon and eBay that have tried to trick testimonials by several means including posting or publishing fake reviews and soliciting positive reviews using inducements. People instinctively worry about client feedback on business' websites having been doctored to make them rosier before uploading them to sites.
Even the more trusted review platforms like Google and Facebook that require reviewers to login in on their account have proved to be prone to fake reviews especially malicious feedback from people who may have never used your services. Most people feel they cannot trust text-based testimonials
–
Getting reviews you can trust
The imperative is on businesses to gather and present reviews you can trust. Otherwise, you risk losing out on potential clients who are likely to buy from competitors who successfully convince them that they can be trusted. Here are some strategies to get honest reviews:
Get video testimonials – people are more trusting of testimonial videos that show clients talking about a company's products and services. Video's significant advantage is that it is hard to lie to viewers while being passionate about a product or service unless you are a great actor. It is also relatively simple to see that someone has not got real experience of a business if they come across as only having shallow knowledge of what they are reviewing. Another plus for video testimonials is that viewers can be more convinced to buy more by watching reviewers who look like 'us'. A final plus for video testimonials is the fact that people engage more with video content today – your potential clients are more likely to watch video feedback and engage with it (likes, shares, comments, etc.) than take the time to read a page of text-based feedback.
Let them talk – businesses must be open to honest feedback from previous clients, so encourage reviewers to say what they want to say, whether positive or learning points. Any attempt to script a person's feedback will typically come across as stifled and unnatural, which viewers will pick up on fast.
Start somewhere – many people are put off by the thought of having to commission expensive video production of every client testimonial for their business. In truth, while professionally-produced testimonials can look great, we all have the tools to start producing video testimonials right now – our mobile devices. Encourage clients to say what they think about your products and services in short videos that they can record themselves or that you can record. A self-filmed testimonial is free!
Publish publish publish – there is little point in having people wax-lyrical about your business and keep it hidden away. Given the high engagement rates for videos, it makes sense to share video reviews on your social media profiles, your website and even in social media ads and on Youtube channels. One often-neglected element of publishing testimonials is asking the reviewer to share their testimony on their social media platform. The review has much more credibility if it comes from someone not related to running your business.
Bringing it all together
It is undeniable that potential customers want to see a genuine testimonial from your clients. However, the fraudulent behaviour of some companies means that we are rightly sceptical about what we see online because reviews are so easy to fake. Given that consumers will not let themselves fall victim to poor suppliers and providers who cannot be trusted, businesses have to work harder to ensure their testimonials are transparent and objective. Video testimonials offer a road to restoring our trust in client feedback, so we should use them to sell more. The trick is to make it easy for people to give genuine feedback that potential clients and trust.
*********************************************************************************************************************
Global.Media provides expert online and offline advertising, and marketing on all digital platforms to get qualified leads for businesses. Check out our Services page to see how our advertising and marketing services can help your business to get more customers and sell more, faster. Why not sign up for our newsletter using the simple form on the right? You can also follow us on social networks. Finally, we'd love for you to share this post with your network using the share buttons below.
********************************************************************************************************************
We'd love to have your feedback and suggestions about this post. How do you use LinkedIn as part of your business marketing? What is your experience of getting clients using LinkedIn? Pease leave your comments in the Comments Section below.
Other posts you may like
–
Our Digital Marketing Services:
Website Design | Search Engine Optimisation (SEO)| LinkedIn Marketing | Content Marketing| Email Marketing| Pay-Per- Click| Social Media Marketing|   App Development & Marketing| Business podcasts | Video marketing
HOME | ABOUT  | MaAD BLOG | PODCASTS | TESTIMONIALS
Download Our Mobile App to listen to our podcasts on the go 
Get Mobile App
Recommended Posts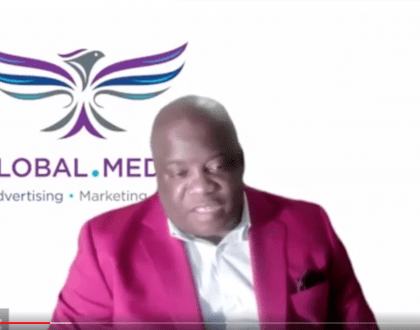 9th December 2022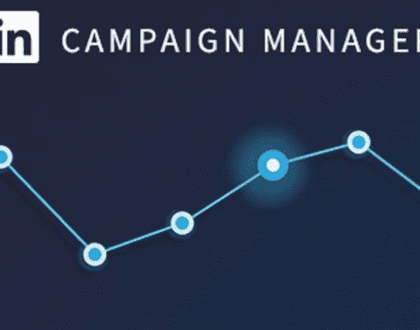 20th July 2022
Privacy Overview
This website uses cookies so that we can provide you with the best user experience possible. Cookie information is stored in your browser and performs functions such as recognising you when you return to our website and helping our team to understand which sections of the website you find most interesting and useful.