---
One thing you need to do to sell more on LinkedIn – and how to do it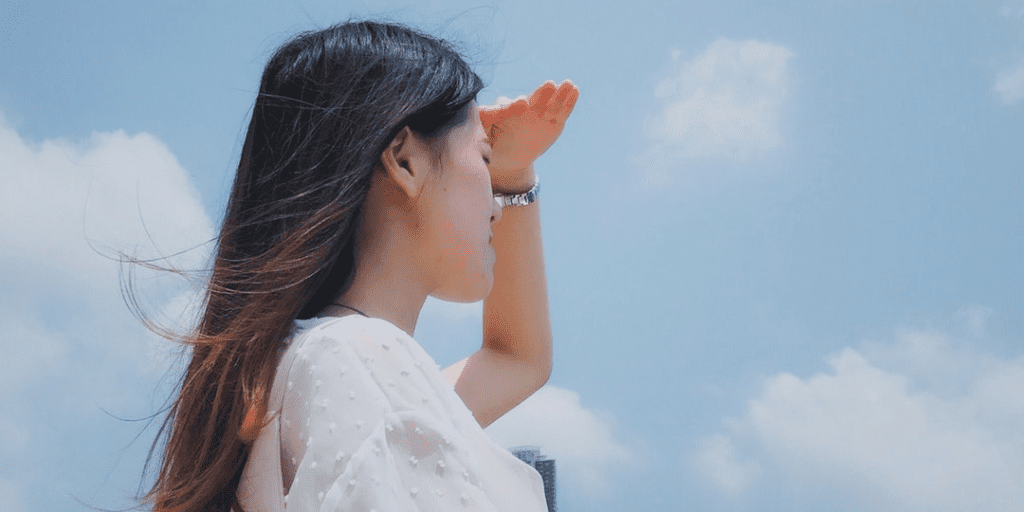 4th May 2019
No Comments
3173
One thing you need to do to sell more LinkedIn – and how to do it
The secret is out about the central role that LinkedIn plays in most marketers' strategy to sell more these days. After all, LinkedIn has the highest concentration of professional people and businesses on one social media platform. What's more, people on LinkedIn are open to considering products and services that can make a difference to them and their company. Getting clients on LinkedIn is not as easy as it sounds; however, because it is not a case of 'login in and advertise your offerings to be a millionaire. There is a process that you can follow diligently to begin to see the difference in your lead generation and subsequently, the number of sales you achieve. Read on to discover why targeting is the one crucial ingredient to get the results you want from LinkedIn. You will also find out how to effectively find your target audience on the platform.
Importance of targeting
Targeting is the key to success in any marketing campaign regardless of the method. It can help to start with real people who are your best clients. A target market is a group of consumers identified as likely purchasers of a company's product. They are your ideal customers as they are people who have bought from you or are more likely to buy from your company. These are the questions you need to answer long before you turn on the computer and log in to LinkedIn:
With whom are you trying to connect?
Who buys your products and services?
What is their pain point and how does your business solve it?
If you have the correct target, your message is likely to resonate with more with them straight away so that they take the action you want them to take. The opposite is the case if you are talking to the wrong people as they will not 'get it' or at best, you will have to be prepared to do a hard sell.
LinkedIn makes targeting relatively simple because if you can break down the characteristics of your ideal clients into these three criteria, then you can find them on LinkedIn:
What is their job title?
In which industry do they work?
Where are they based (geographical location)?
LinkedIn offers many more criteria that you can use to narrow your search to the precise targets including company size (headcount), keywords, current business, previous jobs, group memberships, connections of, even revenue and many. Linked In's precise targeting options in which you do not have to guess whether someone fits your ideal clients based on interests or hobbies (as on with Facebook, for example), is what makes it the unique platform for targeted lead generation.
Ultimately, LinkedIn is a Lead Generation tool that you can use to achieve your sales goals if you know how to use it correctly. Much like a person does not become a master builder by merely knowing that hammers and shovels exist, so it follows that few become effective LinkedIn marketers by being aware of the targeting capabilities. You must understand how to use the targeting to have any chance of reaching the right people. You also benefit from avoiding the common mistakes that many make when searching on LinkedIn, which we will now explore.
Common targeting mistakes on LinkedIn
Using the free version of LinkedIn is one of the pitfalls to beware of when it comes to using LinkedIn' targeting. The simple reason is that the open LinkedIn platform Is severely limited in that it offers just nine search criteria that are curtailed in your options to find your target audience. For example, while you can find some major locations like Cities, you will struggle to localise your search to towns and smaller places.
There is a good reason that LinkedIn regularly offers users the opportunity to take up their FREE month of LinkedIn Premium. With a subscription you can access Sales Navigator, which offers almost 30 search criteria including job title, seniority level and postcode, to name a few.
Unlocking Sales Navigator is the key to Linked In's secret treasure trove of potential clients.
I can't say that I am a fan of Linked In's pricing strategy of only selling the Premium licences individually. As an agency, I would much prefer and would happily recommend all of LinkedIn marketing clients take up the subscription if there was a group or agency discount package.
Another common mistake you will see people make when searching on LinkedIn is that they use one search term, usually the generic name or title for the criteria that they are want to find. In the real world, many people do what you do, yet they don't all have the same job title do they? As you will see in the next section, understanding how to search for variations is crucial to getting potential clients on LinkedIn
Effective LinkedIn Search strategies
I have already mentioned the importance of using Sales Navigator as the pre-requisite to pinpointing your target audience on LinkedIn once you establish their characteristics. In a perfect world, you'd enter the search term on LinkedIn, and all of the people who fit your criteria would pop up. Unfortunately, we don't live in an ideal world so at best, any single search criterion is only likely to reveal some of your target audience.
The way to find as many of your target as possible is to use variations of your search terms so that you elicit more and more of the right people. These are some of the search variations that you can use to good effect:
Search by industry then search for professions. Surprisingly, not everyone falls under the umbrella of any industry. For example, your target may start with Construction. You can then do subsequent searches for builder, plumber, carpenter, electrician electrical contractors, joiners and more as appropriate. Every industry/profession on LinkedIn has several variations that you will find only when you search for the right keywords.
Search by region, location and postcode. You'd expect to find people in a place when you search by the area. However, like the industry umbrella described above, a search of a region will typically show just some of the people you want. You can further use LinkedIn Sales Navigator's town, village and postcodes to find even more people who met your criteria.
Search by job title then role. The job title is another search criteria in which variation of your search term can help. Most people will look for the title of the people they want such as a Business Owner. As you can imagine, not all owners take on that title, so it makes sense also to search based on 'seniority levels' (decision makers and senior managers in this case), and then look for other terms that business owners may use including entrepreneur, proprietor, founder, managing director, CEO, Chief Executive, and more.
Bringing it together
The importance of knowing your target audience being the basis for any effective marketing campaigns is not revolutionary, even though many businesses appear more interested in prioritising marketing techniques. Failure to identify who are your ideal clients are before starting your marketing campaign is to put the horse before the cart. After getting clarity on whom you want to connect with, you have to appreciate the different ways that people describe themselves. Then the concept of searching by variations on LinkedIn instinctively makes sense, so the ideas in this post to search for variations should be standard practice. They work for our LinkedIn Lead Generation and LinkedIn Marketing clients. It would be best if you tried it now or contact us at Global.Media to see how it works.
*********************************************************************************************************************
Global.Media provides expert online and offline advertising, and marketing on all digital platforms to get qualified leads for businesses. Check out our Services page to see how our advertising and marketing services can help your business to get more customers and sell more, faster. Why not sign up for our newsletter using the simple form on the right? You can also follow us on social networks. Finally, we'd love for you to share this post with your network using the share buttons below.
********************************************************************************************************************
We'd love to have your feedback and suggestions about this post. How do you use LinkedIn as part of your business marketing? What is your experience of getting clients using LinkedIn? Pease leave your comments in the Comments Section below.
Other posts you may like
–
Our Digital Marketing Services:
Website Design | Search Engine Optimisation (SEO)| LinkedIn Marketing | Content Marketing| Email Marketing| Pay-Per- Click| Social Media Marketing|   App Development & Marketing| Business podcasts | Video marketing
HOME | ABOUT  | MaAD BLOG | PODCASTS | TESTIMONIALS
Download Our Mobile App to listen to our podcasts on the go 
Get Mobile App