---
LinkedIn Is Changing…You Should Change Your Marketing strategy Too.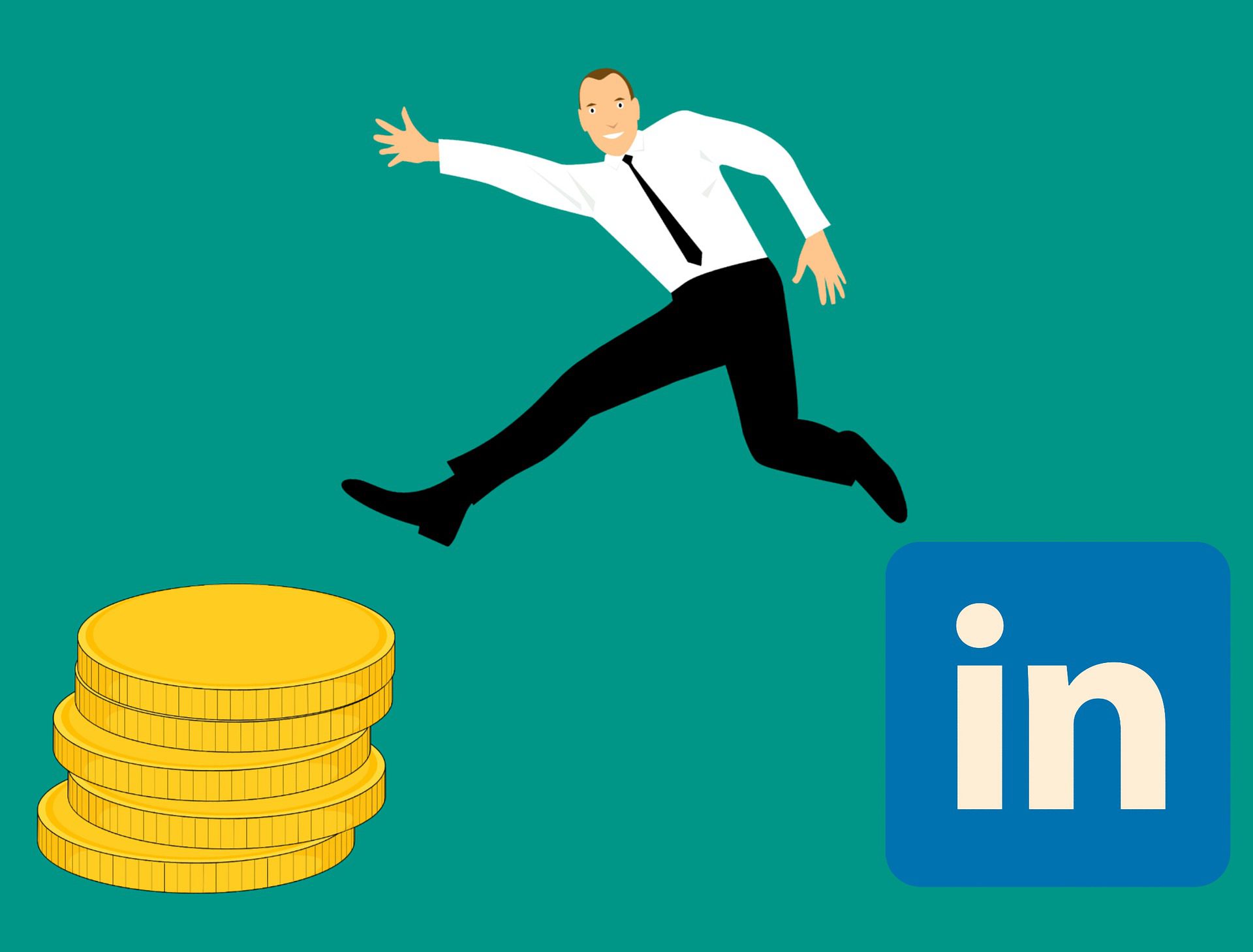 18th May 2022
No Comments
1194
Marketing is always evolving. The most successful marketers are also constantly changing their marketing strategy to have the best chance of their target market seeing them and buying. As an avid LinkedIn user, I have seen the professional network implement changes and updates that now actively deter users from using Linkedin's features for exemplary marketing results. Furthermore, many LinkedIn accounts were thrown into LinkedIn jail during the May Bank Holiday for reasons that no one knows. In a constantly changing world, learning how to adapt and enjoy something better is to our advantage. This blog explores the significant changes on LinkedIn that threaten LinkedIn users' potential to get clients from your LinkedIn connections. You will find out why you may want to consider moving beyond LinkedIn and exploring a complete marketing mix to continue to get prospects for your business.
What's Up with LinkedIn?
Last Friday (Bank Holiday), I woke up to find that LinkedIn had temporarily suspended my LinkedIn account. LinkedIn also blocked login to most of my clients' LinkedIn accounts. LinkedIn was asking for ID verification. When LinkedIn stops your account, you have to be nervous that you have broken its rules. So, I was annoyed, furious…. not happy because I invested a lot of time learning and adhering to LinkedIn's rules. I was especially hacked off because LinkedIn had just taken my Sales Navigator subscription for the month.
I duly uploaded my Driving Licence and waited to hear from Linkedin. Within a couple of hours, I had clients on the phone asking what had gone wrong with their access to LinkedIn? I even had a couple of clients for whom we manage their social media posts call me in panic due to being locked out of LinkedIn. I tried to calm everyone down because we had not committed any major breach of LinkedIn rules. I advised them to upload their ID document and wait for LinkedIn to do their thing. By the evening, I had messages from friends and contacts asking me what had gone wrong with their Linkedin access? The calls from friends were the first time I realised that this was not a clampdown on Global.Media or my clients alone. LinkedIn was blocking access for a lot more unsuspecting users.
By Sunday evening, LinkedIn had released all our LinkedIn accounts from LinkedIn jail. My clients, contacts, friends and I were allowed to use LinkedIn freely again. LinkedIn suspends and blocks accounts randomly. I only know one person whose LinkedIn has been barred permanently for reasons they don't know, and LinkedIn will not explain. I have learned that LinkedIn has been highly strung and temperamental for as long as I have used LinkedIn. I know that they can make devastating updates without warning. Worst of all, I am too aware that LinkedIn gets upset when you use it for what it is suitable for: finding professionals you want to connect with and engaging with them. These factors should make any marketer question their reliance on LinkedIn alone for their prospecting and lead generation.

In truth, I started falling out of love with LinkedIn a year ago when they restricted the number of connection requests you can make a day/a week. You can listen to the LearnIn Podcast episode that covers the restrictions on the number of connection requests you can make. As soon as the Linkedin limits happened, I started working on alternative marketing methods to generate leads for Global.Media and for my clients. You must add the fact that more than half of Global.Media clients come to us for social media management, not LinkedIn Lead Generation. While many B2B companies struggle to get leads from organic posts, everyone benefits from brand awareness to their ideal clients. While you will get sales, the number of enquiries may not be as dependable as the number of LinkedIn prospects unless you do something more to reach more people.
To generate prospects (that is what I pride my marketing and lead generation service on, after all), I moved towards designing and managing Ads on Facebook and Google Search. These are effective ways to drive significant traffic to any business. I also invested time, effort, and resources to provide targeted email marketing for businesses. I say 'Targeted' because Linkedin has taught me that the most effective marketing that brings prospects comes from finding and talking with the right people in your target market. You can do what we do on Linkedin by targeted emails to the right people. You can also speak with people who have actively searched for your business or have shown strong intent to discover your services through Ads.
I know change can be difficult. So, let's look at how I have moved beyond LinkedIn.
Getting a handle on a marketing mix
When I first started Global.Media seven years ago, I knew that there was no magic marketing method for companies to sell more. I always talked about the need for businesses to have a 'complete marketing mix' – that was my hashtag. A complete marketing mix essentially means you need a website, social media, email marketing and ads to build a profitable business.
I have never deviated from the need for a complete marketing mix here at Global.Media. We have always aimed to have five or more marketing methods running at one time. When it came to my clients, most could not afford to invest the costs to have a complete marketing mix. The cost issue for small businesses is why we focused on delivering Linkedin lead generation. LinkedIn was a simple process to guarantee my clients' agreed number of prospects for a relatively small marketing budget.
Alas, change has come, and it is time to move beyond LinkedIn. Your LinkedIn can terminate your account randomly. LinkedIn discourages you from actively connecting with your target audience in significant numbers to see a positive result from your LinkedIn marketing spend. There are many ways to explain why I am so chilled about moving on from Linkedin and why you should be excited about changing. Let me try to give you ideas by describing two books that frame my thinking and mindset.
Anyone who knows me may know that I have never read a fictional book from cover to cover in my many years. I haven't got the mind to read a made-up story. Instead, I entertain myself by reading textbooks from which I can learn. Two books that I have read have impacted my thinking in business, in life in general and in how I view today's changing marketing landscape.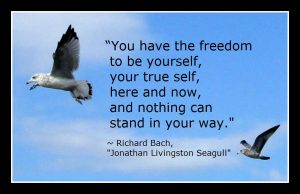 Jonathan Livingstone Seagull
Let me tell you about Jonathan Livingstone Seagull by Richard Bach that I read as a kid. The book's message has stuck with me ever since. Jonathan Livingstone is a seagull that refuses to follow the rest of the flock and scavenge for food scraps. Jonathan wanted more from life, so he preferred to spend his time improving his flying ability. Jonathan spends hours trying to fly faster, higher or in more spectacular ways. He would instead practice flying than eat. For him, flight is a remarkable thing. It is the purest of joys. It is the thing that when he does it, he feels most himself.
Eventually, the flock kicked him out, so he went to live by himself and continued to learn to fly ever more gracefully. Years later, Jonathan returned to the community with his extraordinary flying abilities. Yes, the flock still hated him. However, slowly but surely, a few seagulls started following him in his quest to fly gracefully. Over time Jonathan got more and more followers who joined his mission of flying beautifully. His followers began teaching other seagulls what they had learnt from Jonathan. My dad gave me the book to read apparently because there is a spiritual message somewhere. But I am pretty practical, so I completely missed the religious rubbish bits.
The message I took from Jonathan Livingstone Seagull was simple. In every generation, there are new goals to discover the secret of exploring your passion. I learnt that you could develop that passion through hard work even if you have to go against the crowd. The story taught me that someone ordinary could make themselves extraordinary and that truth lies in everyone. Jonathan Livingston Seagull's message lives on potentially in everyone willing to look and work hard enough in whatever their passion is.
My passion today is lead generation, so I believe that I can achieve greatness by doing the hard work and research to learn what works.
Who moved my cheese
The second book that has profoundly influenced my mindset about change is Who Moved My Cheese by Spencer Johnson. In my first professional job in an online marketing consultancy, my manager gave me a book to read after we decided to close the business and move on. I was devastated that we were closing the-Shelf.com. The–shelf.com was of the first 5000 e-commerce businesses in the UK when I joined in 1997, and the Dotcom bubble was at its height. I was a young 21 year old at the time. I was a manager and got decent pay for writing blogs and advising business leaders. So, moving on to new pastures was traumatic.
Who Moved My Cheese is a story about two mice (Sniff and Scurry) and two people (Hem and Haw) that live in a maze. The inhabitants' sole purpose in life is to find cheese. Sniff and Scurry spend most of their time running up and down the maze corridors, looking for cheese. Turn a corner, run to the end, see if there's any cheese, and if not, turn around and go back. That's their pattern, and while it seems mindless and unstructured, it saves them a lot of time and energy. Hem and Haw, the two little people, also spend their days in the maze looking for cheese, but not because they're hungry – they think finding it will make them feel happy and prosperous.
Sniff and Scurry soon found a big stash of cheese at Station C, and even though they enjoyed snacking a bit of it every day, they kept paying attention. The amount of cheese kept declining slowly but steadily, every day. Once they realised they were about to run out, Sniff and Scurry decided to move. However, they soon found another considerable cheese stash at Station N. When Hem and Haw found station C.; They settled there. They quickly grew accustomed to the new status quo. The cheese-fest they indulged in every day soon became the centre of their lives, as they thought it was the fair reward for all their hard work. They were so preoccupied with the cheese that they didn't notice how it was disappearing, one piece at a time, and how some corners of it even got mouldy. One morning, they woke up only to find someone had moved their cheese.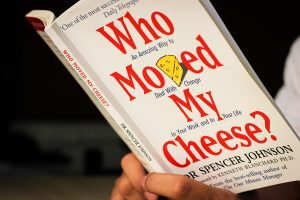 The lost cheese left Hem and Haw sad, depressed, mistreated, and in denial. Instead of venturing out to find new cheese, they returned to Station C, getting ever hungrier and weaker.
The lesson I learned was that No supply of cheese could last forever. Instead of fooling yourself that things will stay the same forever, always keep an eye open for change. Change is always bound to happen sooner or later.
Haw eventually got sick of sitting around, so he decided to go looking for new cheese all by himself. Once he started moving, his situation instantly got better. Yes, Haw just found a few bits and pieces of cheese here and there at first, but this was a lot better than doing nothing and being paralysed by fear. Haw realised the accumulated fears in his mind were worse than even the most significant challenges he encountered on his journey. Full of confidence, he kept exploring the maze until he eventually found Sniff and Scurry at Station N, where they shared the new cheese.
The second big lesson Who Moved My Cheese taught me was to understand that life is a pattern of embracing change, finding success, looking out for more change, and then embracing it again. This book helped me to adopt a much more optimistic attitude about life and now about marketing methods.
I dare say that both books are roughly 5 hours to read. Who Moved My Cheese is 96 pages all in, while Jonathan Livingstone Seagull is 144 pages. Their relatively few pages are why I read both books in the first place.
LinkedIn has moved our cheese.
It is incredible to reflect that these simple books almost determine how I look at marketing today. More importantly, the books help me rationalise moving from my dependency on LinkedIn – as significant as its functionalities and features. Here's how:
Marketing is constantly shifting. When your cheese moves – in other words, when your target audience moves – you have to move from where you are to reach them. So now that LinkedIn has made it even more challenging to get leads for my clients and me on the platform, I will move on to other marketing methods. The new ways get us in from of our potential customers so we can continue to generate leads. I strongly advise that you do the same instead of depending solely on any one social network for all your marketing. I will come back to options in a few minutes.
It is easy to fear what will happen to your lead generation if you are not active on LinkedIn anymore. But the fear is a lot worse than the reality of moving on. Let's face it, in a world of billions of people, and only a fraction is on Linkedin – it is just not true that all your clients are on LinkedIn only. Not every company finds their clients on LinkedIn. Many companies you could sell to are not on LinkedIn at all. The trick is to find other ways to get in front of them.
I would be foolish to suggest that LinkedIn is dying. Because LinkedIn is continuing to increase its number of users. However, use LinkedIn with a pinch of salt, knowing that you won't go out of business and die if they block your LinkedIn account tomorrow. Maybe you want to download your LinkedIn connections today to have that information about the LinkedIn network you have built, at least if the worst happens.
Jonathan Living stone Seagull tells us that if you put effort into learning new and better ways to reach your target market, you will be happier and more profitable. Also, not worrying about dealing with LinkedIn's weirdness and random restrictions may even improve your mental health, as it has done mine.
Moving forward
So, if not LinkedIn, what other effective marketing method is there? This is where I am genuinely excited about the future because of Global.Media already seeing success in generating prospects for ourselves and our clients from these other marketing methods:
Google Search Ads & Facebook Ads
Targeted email marketing campaigns for us at Global.Media and our clients.
Engaging brand storytelling with social media posts.
High converting web pages to go with the ads that we are running.
And the best-kept secret:
Did you know that Global.Media have a marketing app that provides business referrals through our Trusted Partners Scheme? The Global.Media App is an online directory that lists businesses we trust to deliver. Our App users can go on there to find suppliers and contractors that we recommend.
I'd love you to join as a trusted Partner – Download the Global.Media App on Android, iOS or Progressive Web App (PWA) and send us a request to join form on the app.
Bringing it all together
LinkedIn is changing. LinkedIn's updates over the last year have restricted marketers' ability to connect with and engage with potential clients on the social network. Suppose LinkedIn no longer delivers the steady stream of B2B prospects that drives B2B marketers to the platform. In that case, it makes sense to consider adapting your marketing and lead generation strategy accordingly, seriously. We have learned that adopting a complete marketing mix works. With social media marketing, Google PPC and Facebook Ads and targeted email marketing, you have the potential to generate a consistent volume of prospects when you execute the marketing methods properly.
Other posts you will enjoy:
********************************************************************************
smallbiz-emarketing provides expert market research, marketing on all digital platforms and offline advertising consultancy specifically for small businesses and start-ups for whom money is tight. Check out our Services page to see how our digital marketing services can help your business to get more customers and sell more, faster. Why not sign up for our FREE monthly newsletter using the simple form in the Footer? You can also follow us on social networks. Finally, we'd love for you to share this post with your network using the share buttons below.
********************************************************************************
We'd love to have your feedback and suggestions about this post. What are your experiences of using LinkedIn for your business? Do you have any LinkedIn marketing strategies that have worked really well for your company? Please leave your comments in the Comments Section below.
Recommended Posts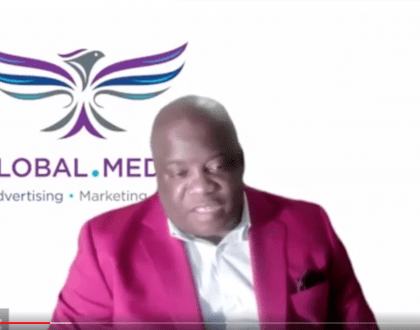 9th December 2022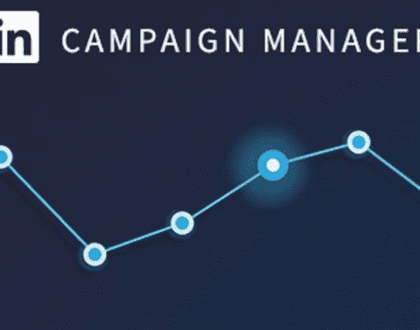 20th July 2022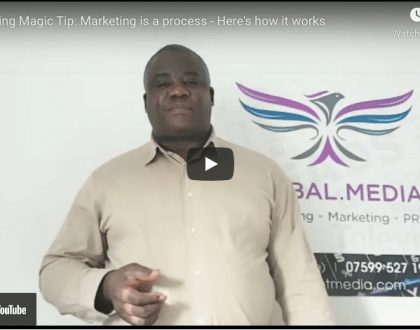 25th January 2022
Privacy Overview
This website uses cookies so that we can provide you with the best user experience possible. Cookie information is stored in your browser and performs functions such as recognising you when you return to our website and helping our team to understand which sections of the website you find most interesting and useful.