---
The 7 Real Benefits Of Social Media Marketing For Business – updated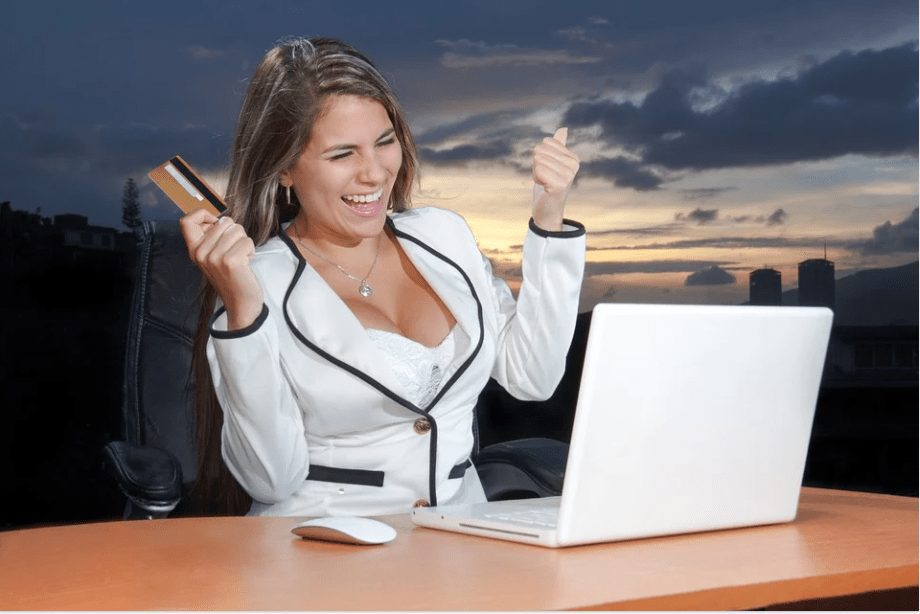 20th November 2021
No Comments
3241
The 7 Real Benefits Of Social Media Marketing For Business – updated
Social media has transformed how many people do business today. Instead of being a digital space for sharing and commenting on photos of babies, pets and foods, social networks enable businesses to connect with their existing customers while also introducing new customers to their products and services. The surprising fact is that there are still many small and local businesses up and down the country that do not buy into the huge returns that social media offers. These companies are the least likely to see the ways Facebook, Twitter, LinkedIn, etc. can help their business grow. They are somewhat sceptical about whether social media marketing is worth their investment of time, resources, and hard-earned money.
One of the topics I aim to address with this post is the debate around whether you can build your business on social media marketing alone. Here, I will highlight some of the reasons for business' continued scepticism about the importance of social media marketing and then show you the benefits social media brings that means no business can afford not to have an active presence on one or more of the 200+ plus social networks currently in existence.
Why the doubts?
As a digital marketer, I am no longer shocked when I hear disparaging comments about social media marketing that make me shudder. I recently heard someone call it "Unsociable Networking". From my experience, two types of die-hard businesses appear to miss the point of social media the most:
Businesses that are making money without having invested in social networking.

Companies that have a physical location (for example, a high street shop).

B2B companies that struggle to get customers on social media platforms
Sadly, many of these types of businesses know that change is happening around them yet they are perhaps more comfortable sticking with the status quo and living in their comfort zones. These are some of the barriers that make changes to the new digital marketplace harder for them:
Social media requires learning new knowledge and skills which will only happen when there is the motivation to learn and do business in new ways that are more suited to the digital marketplace.

Social media marketing is not guaranteed to lead to sales overnight. In truth, it could be several months before followers on social media platforms decide to take the plunge and buy from a business,

Professional social media marketing services' costs cost money. Coupled with the reality that it can take time to see social media's tangible difference on the bottom line, few companies choose to invest their hard-earned money in the tried and trusted offline marketing regardless of whether they are making money

Social Media marketing agencies vary in the quality of service they provide. Consequently, many businesses will have had their hands burned at least once by the less scrupulous providers who may have over-promised and under-delivered.
These ultimately slow down or prevent businesses from growing. Take a moment to walk up and down your high street, and you will see that the numbers of shoppers are ever-decreasing as more and more people choose to spend their money online instead.
I believe now is the time that we as marketers, business coaches, consultants, etc. who work with small and local businesses help them to understand that social media marketing is no longer optional. Owners must appreciate and recognise the massive differences social media makes to businesses – an impact that goes far beyond 'selling'
Let's look at the big reasons every business must do social networking now.
Customer service
Most of us now use social networks to get answers from companies. Whether they want to ask about a product or service before deciding to buy (or not), get answers to questions, make a complaint, or provide feedback, today's consumers do not want to make a phone call to your business. People buy from companies that provide instant response 24/7 in reply to their communication. If you are not on social media, you are likely to be seen as delivering below-par customer service and as unresponsive to your clients which lead to lost business as they choose to spend their money with a more 'switched-on' company instead. The drive towards instant communication is not surprising given that many people also prefer to send a message through instant messaging or social media to communicate with friends and family.
Customer engagement
Most of us do not get our debit or credit cards out the moment we see something that we may be interested in buying online. Moreover, many existing customers have fleeting loyalty to business – they will readily jump ship to a competitor who grabs their attention and gives them the attention and content that they love. A study by The Social Habit shows that brands that build relationships have more chance of engaging people to become potential buyers. The onus is now on businesses to build relationships with prospective and existing es who successfully engage people with fun, interesting, relevant and valuable content on social media pages that have a much greater chance of getting people to consume, like and share their content. Expert social media marketing is the most cost-effective and fastest way to engage and thereby acquire and retain customers.
Brand awareness
History tells us that nothing, not even the greatest inventions ever took off overnight. It took years for the light bulb, sliced bread, Ford motor car, TV, computer, and mobile phone to reach critical mass, for example. You can guarantee that your greatest invention requires a process of people getting to know about it and you before you can start selling and making money. Take a moment to think about the last time you looked through your news feed on any social media platform: How many businesses, products or services that are not household names did you see? Put simply, having a presence on social media makes it easier for your customers to find and connect with you. And by connecting with consumers on social, you're more likely to increase sales.
I firmly believe that all of the inventions I mentioned at the start of this section would have gained a foothold exponentially faster if social media existed when they went to launch. Can you afford to keep your business a secret for no good reason?
Proactive start-ups use social networks to create and control their online presence instead of leaving people to encounter and begin interacting with the brand accidentally. They start and steer the conversation in ways that paint the brand in a positive light by writing blog posts, sending promotional posts, creating and posting videos, and sharing that kick-start awareness and relationships with target clients.

Lead generation
At the time of writing this post, I had recently had a monitoring meeting with one of my favourite clients. In the period we go a respectable 190 visitors to their website through organic social media marketing on Facebook, Linkedin, Twitter and Pinterest. While these figures will not feel spectacular to a business that provides social media produces almost double the marketing leads of traditional outbound methods (HubSpot). We know from experience that social media drives visitors to our clients' websites in two main ways: via the call to action buttons on social media posts and by raising search rankings when a significant number of people like and share and comment on posts.
I would not pass up on getting targeted visitors to my business, regardless of whether it is online or bricks and mortar premises.
Reputation management
In the digital marketplace, it is no longer tenable to believe that what you don't know can't hurt you. The fact is someone somewhere is talking about your business, service, and industry sector online. For the sake of our business, we must listen to what people are saying so that they can respond appropriately.
Answering questions or dealing with negative comments is an essential part of social interaction. Simply put, no matter what the social media strategy, Tools like Hootsuite are invaluable in this endeavour
We live in an age where people expect big companies to ignore them or let them down when the going gets tough. This sad state of little trust in big brands presents a fantastic opportunity for responsive small and local businesses make people feel valued if they post an issue at you and you they get an immediate response with a solution from the firm.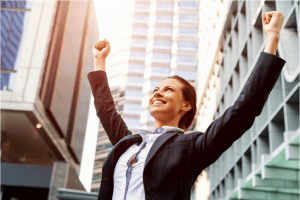 CX Socials found that companies that improved their customer experience on social from average to "wow" can see 30-50% improvement in the key performance indicators measures such as likelihood to repeat purchase, upsell, and recommend your product to others."
---
6. Promoting content
Mindblowing content on your website's blog will not do much for your business unless your target customers see and interact with it. Social media has become one of the best ways to get lots of eyeballs on your content. Part of the benefit social media provides for business is to direct ever-increasing traffic to your website as people like, share, and comment on your posts. Alan Coleman described Facebook as the content marketer's best friend because, for reach, relevance and amplification potential, Facebook is unrivalled as these statistics show:
Reach

: 1 in 6 mobile minutes on planet earth is somebody reading something on Facebook.

Relevance: Facebook is a lean, mean interest and demo targeting machine. There are no online or offline media that possess as much juicy interest and demographic information on its audience, and yes, no media has allowed advertisers to utilise this information as efficiently as Facebook has.

Amplification: Facebook is built to encourage sharing. Here are the first ten words from their mission statement: "Facebook's mission is to give people the power to share…",!

What will the difference be to your business and your personal brand to have a potential audience of millions on social media view you as THE go-to expert on your topic?
7.

Recommendations that lead to sales
I bet the last time you bought a product or service online, you looked at feedback from other people before making up your mind. Research shows that anything between 70% to 90% of consumers make a purchase decision based on social media recommendations. "What people say on social media about your business means more than you probably realise….Understanding the science behind social media decision making will not only help you better understand your customer but also increase engagement, traffic and sales." (Warren Knight).
He explains the science behind social media decision making, the "social journey" as illustrated in the following graphic that shows how prospective customers first discover brands on social media, then decides to follow them so as to get to know them better.

The decision to buy follows the evaluation of your business including assessing what other people say about your company. It is worth noting that while your customer may have found you on social media, they are most likely to make a purchase away from social media – on your website or via email – after going through the evaluate and consider stages.
Knight describes what I call a 'social media virtuous cycle' that businesses that want to use social media effectively should follow intently.
---
Can you sell on social media?
I want to emphasise the fact that I have not mentioned how social media consistently leads to sales in this post – that is because, for most B2B businesses, especially professional services companies (think accountants, coaching, consultants, etc), it is extremely difficult to get a consistent stream of customers just by posting organically on social networks alone. You may get some sales intermittently, However, you cannot build a profitable and sustainable business without a steady influx of prospects that convert into paying customers.
Josh Barney goes some way to recommend an accelerated social media strategy that can generate sales in the form of social media ads. The reality that many businesses struggle with is that most people don't log into Facebook, Twitter, LinkedIn, Instagram, Pinterest and the likes desperate to spend their hard-earned money. This is partly why screaming Buy, Buy, Buy in your posts does not tend to resonate with your target market. Being an honest marketer, I will tell you that social media platforms tend to frown at such explicit sales approaches. As a consequence, the dreaded algorithms will likely reduce the visibility of your posts so that only a handful of people have any chance to see, let alone engage with your sales pitches.
The reality is that social media marketing is great for brand awareness and engaging potential customers through brand storytelling, which I have written about in another post.
---
Bringing it all together
I would be lying if I told you that the social selling process is quick or easy because businesses must be realistic. You must understand that it can take months or even years of consistent effort and application of your social media strategy to get people to move through your marketing funnel. Furthermore, the most effective marketing strategy is often a multichannel approach. So the other parts of your business must work in synergy with your social media campaigns. The pivot points include branding, packaging, website, email, blog, staffing and vision must be aligned. Furthermore, successful social media brands look to engage their potential buyers through their content and by providing value first and foremost.
Marketers and businesses that want to clearly see the benefits of their social media spend would gain much by assigning Key Performance Indicator metrics against the objectives they are trying to achieve through social media marketing. Reviewing KPIs regularly and often will show whether you are doing the right things as well as areas for improvement to achieve even more
Social media marketing is definitely not going to be easy, but it will be worth it.
This post is an extract from a larger article: The 4Ms Foundations Of Business Series – Part 4: Marketing That Sells
Other posts you will enjoy:
********************************************************************************
smallbiz-emarketing provides expert market research, marketing on all digital platforms and offline advertising consultancy specifically for small businesses and start-ups for whom money is tight. Check out our Services page to see how our digital marketing services can help your business to get more customers and sell more, faster. Why not sign up for our FREE monthly newsletter using the simple form in the Footer? You can also follow us on social networks. Finally, we'd love for you to share this post with your network using the share buttons below.
********************************************************************************
We'd love to have your feedback and suggestions about this post. What are your experiences of using social media for your business? Do you have any social media strategies that have worked really well for your company? Please leave your comments in the Comments Section below.
Our Digital Marketing Services:
Website Design | Search Engine Optimisation (SEO)| Content Marketing| Email Marketing| Pay-Per- Click| Social Media Marketing| App Development & Marketing| Business podcasts | Video marketing
HOME | ABOUT | BLOG | TESTIMONIALS
Recommended Posts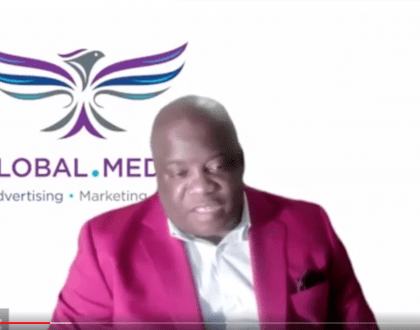 9th December 2022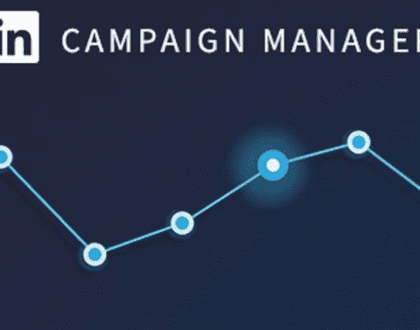 20th July 2022
Privacy Overview
This website uses cookies so that we can provide you with the best user experience possible. Cookie information is stored in your browser and performs functions such as recognising you when you return to our website and helping our team to understand which sections of the website you find most interesting and useful.