---
How Do You Design An Amazing Logo? 5 Key Principles You Must Follow – Design Genie Tips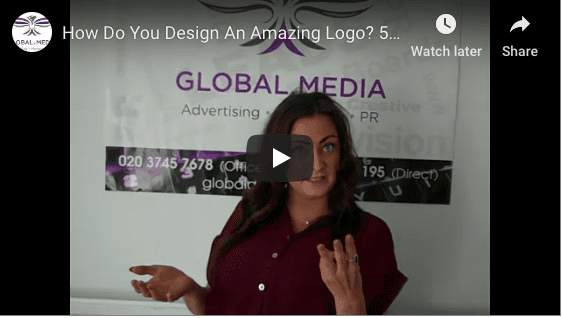 How Do You Design An Amazing Logo? 5 Key Principles You Must Follow – Design Genie Tips
To anyone in business or thinking of starting, you can guarantee that pretty much all of us have spent or will spend masses of time playing around with the possible name, design, branding and logo. Is this time well spent I hear you ask? The answer is yes. It is so essential that you get the branding right because this is what associates you with the public. One of the most crucial things to consider is your logo! And it isn't always easy to get right. When creating a logo, I suggest following these 5 principles:
1. Your logo MUST be appropriate for your brand
What applies to one brand may not for another. For example, as a funeral director, you do not want flashy pinks and yellows; you want it to be professional and respectful. The same goes for a law firm. A children's adventure park, however, would welcome funky colours and playful fonts. The tone of voice coming through the design must associate with the message you want people to perceive.
2. Memorable
I would say that this is one of the most important things to consider. Your logo is what you want people to remember you by, so you want to make it as easy as possible for them to retain it. Creating a memorable design comes hand in hand with other principles and is sometimes the most significant challenge as a designer. The problem occurs because "simple" and "memorable" don't always fall together easily. Only with practice and a lot of trial and error will a great logo be produced.
An example of a globally recognised logo is, of course, the classic Nike tick:
Can you think of anyone who wouldn't know this "swoosh"? It is living proof of success when you follow the principles above. The tick represents motion and speed, which tells you instantly the type of brand they are. It is simple, memorable, and also versatile
3. Timeless
What's on trend now won't necessarily be relevant in 30 years. As a professional and experienced graphics designer, I understand the importance of a long-lasting logo. Durable design is more likely to build you a long term customer base. So a tip from me, don't focus on trendy design styles of the current time, think outside the box; what will stand the test of time?
4. Simple
"Keep It Simple Stupid" (KISS) is a well known saying in business. It is no exception when it comes to design. Any of the well-known brands have easily recognisable logos that stick in your mind. Even as an SME, you must consider these factors. Many globally recognised brands didn't get there without proper design and professional marketing. As I previously mentioned, simplicity comes hand in hand with your logo being memorable. If you over complicate it, it is less likely to stick in people's minds.
5. Does your logo tell a story?
There is proof that consumers respond more positively to brands with a story behind their logo. People love to feel like they are involved. For your customer to understand where you came from, how you got to where you are, and where you plan to go as a company is excellent for creating a long term relationship with between you and the consumer. A logo with no meaning means NOTHING. Think relevancy and significance.
Bringing it all together
I want to point out finally, don't be afraid to be DIFFERENT! As long as what you are doing is appropriate, there is no harm in pushing the boundaries slightly. Try not to look at competitors logos as that will influence your design, and being the same is not always the best route of action. And if in doubt, why not ask your customers to help choose? Audience engagement is a great way to gain AND retain customers. Remember, it is them you are trying to impress.
*********************************************************************************************************************
Global.Media provides expert online and offline advertising, and marketing on all digital platforms to get qualified leads for businesses. Check out our Services page to see how our advertising and marketing services can help your business to get more customers and sell more, faster. Why not sign up for our newsletter using the simple form on the right? You can also follow us on social networks. Finally, we'd love for you to share this post with your network using the share buttons below.
********************************************************************************************************************
We'd love to have your feedback and suggestions about this post. How has your logo impacted your company? What is your experience of getting a logo design for your business? Please leave your comments in the Comments Section below.
Other posts you may like
–
Our Digital Marketing Services:
Website Design | Search Engine Optimisation (SEO)| LinkedIn Marketing | Content Marketing| Email Marketing| Pay-Per- Click| Social Media Marketing|   App Development & Marketing| Business podcasts | Video marketing
HOME | ABOUT  | MaAD BLOG | PODCASTS | TESTIMONIALS
Download Our Mobile App to listen to our podcasts on the go 
Get Mobile App
Recommended Posts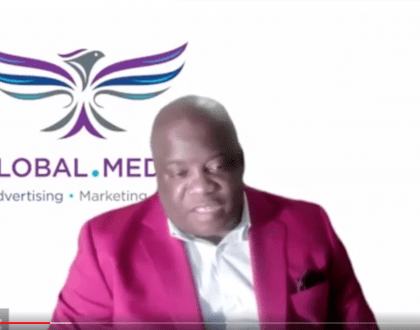 9th December 2022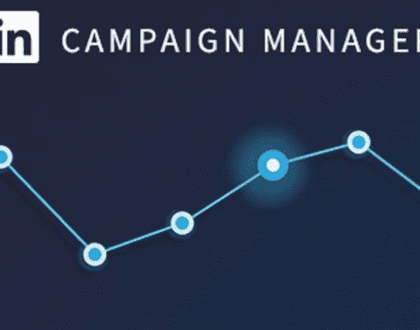 20th July 2022