---
10 Brand Issues to Consider Before You Start Marketing Your Company – Design Genie Tips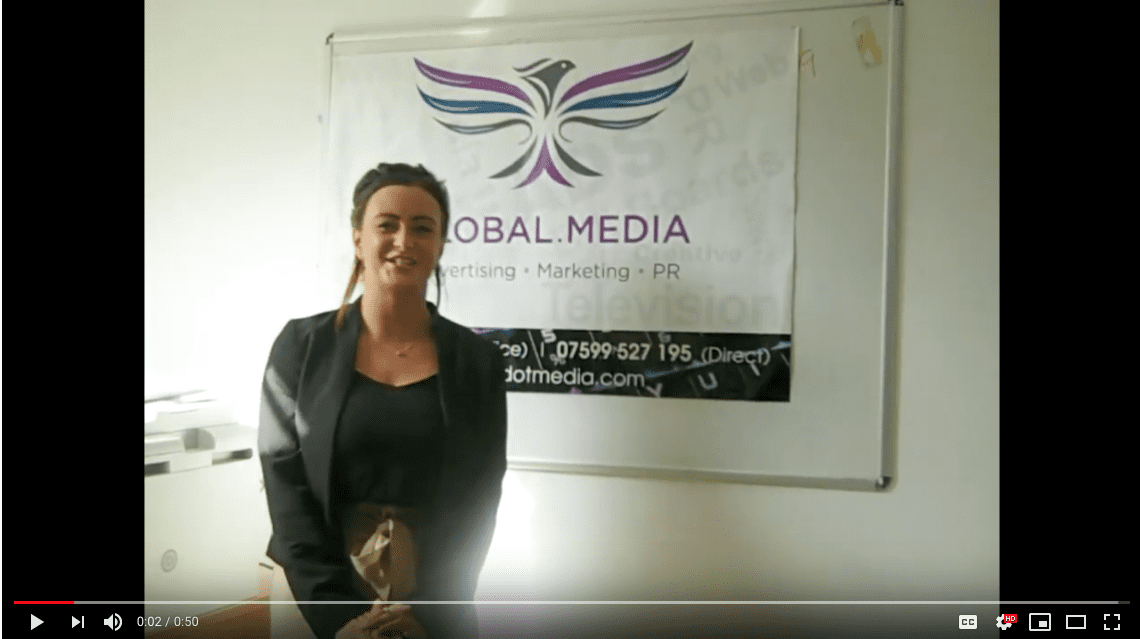 It can be so tempting to rush your business to start marketing once you have the completed company registration and bought a domain. It is understandable and human to be eager to get the customers and sales in. Marketing is crucial to achieve your revenue objectives. However, jump into marketing too soon and you risk wasting money and disappointing clients. On the flipside, wait too long and you risk competitors stealing a march on you in the marketplace. In the eagerness to create what you envision as your global entrepreneurial revolution, many business owners are faced with the same question: when is the right time to start marketing your business? Read on to discover the reasons my answer is: slow down, take a step back, and think, do you have these 10 brand elements in place?
1) How well do you know your target audience?
Marketing success starts with knowing your target audience, and knowing how to find them. If you don't have a clear image of who they are, what they like, what they search for, what images attract them, then how can you begin creating content?
Analyzing your Target market can take time, and you must use the time wisely, because after all, your whole brand is developed around them. From the logo to the website, it must appeal to their interests in order for you to gain sales once you start marketing.
2) What is your USP?
This is a question that leaves many people stumped. Yet it seems so obvious! You have a product, what makes it unique? What makes it better than similar products? Or lets say you have a service, why should people choose you over your ompetitors? If you cant answer this question then your screwed from the start. See these 5 steps to try and help you determine your USP
Here are some examples I think you will like:
M&Ms
The milk chocolate melts in your mouth, not in your hand.
Avis
We're number two. We try harder.
FedEx Corporation
When it absolutely, positively has to be there overnight.
3) Are your brand values up to scratch for today's market?
Now, the answer to this completely depends on who your audience is. However, most people now have values related to sustainability and company honesty. They want to know the story behind you, not just your product or service. This is especially important if you are targeting Generation Y and Generation Z. They will turn their most up at original techniques, they look for the most daring, weirder, out there, unusual and unique products or services. GenZ are ethnically and culturally diverse, entrepreneurial, technology obsessed and gender neutral.
4) Do you have an up to date, fresh company logo?
Your logo defines your business; it acts as an ambassador, sometimes performing as the only "face" a client will directly associate with your brand. You want your logo or "brand stamp" to answer these questions:
Who you are?
What you do or make?
What value you provide?
What makes you different or special?
A great logo also needs to be crisp, clean, with a high-resolution finish and able to adapt to all website and social media and marketing materials.
5) Do you have Images and Videos?
Even if you are launching a completely new product online, you should still have documents and images of the production and planning behind the scenes.
You want to ensure you have high quality images and videos. Video is becoming increasingly popular online, people would rather have something to watch than spend time reading. To edit videos, it is much easier than some may think. There are some great tools out there to brighten up and boost the professionalism of your videos. See here for easy to use editing software options.
6) Do you have Social Media Platforms set up?
Now, to actually get any marketing done online, you want to have Social Media Accounts. Not just Facebook, but LinkedIn, Twitter, Instagram. And you need to make sure that all the platforms that you choose to use are linked, with the same logo, the same company name, and similar styles of posting. You can cause confusion by having "your name" for your LinkedIn Account, but your "Company Name" for your Facebook. Multichannel Marketing is the way forward whether you like it or not. Multi Multichannel Marketing refers to the ability to interact with potential customers on various platforms. A channel might be a print ad, a retail location, a website, a promotional event, a product's package, or word-of-mouth
7) Do you have a website?
It isn't even worth debating. If you own a business, you have a website! It is as simple as that. If people can't find you online, do you even exist? You want to have content images on it that show you and your team as well as your product or service. It should be appealing to your audience and designed to a professional level. If you are not adept in web design, then there are plenty of online tools and tutorials to help you with this, WordPress being the most famous.
8) Is your website linked?
You may even ask, what does this mean? In basic terms, if you include links to other websites on your website, search engines like Google will recognise that you are linking, and will consider you more important, in theory, taking you up the ranks on the Google search list, meaning there is more chance of people seeing your website. Generally speaking, the more high-quality websites that link to you, the more likely you are to rank well in search results. This will benefit you when it comes to your marketing because it will make it easier for people to find you.
9) Can you fulfill orders?
You'd be surprised how many startups 'open their doors' before they actually have products and services that they sell. While it can be understandable for bespoke products to be produced after receiving specifications from clients in the form of orders, you want to make sure that you can deliver on your promises before you start marketing. It is not enough to provide the products or service on its own. You should have the processes to deliver the level of customer service that you claim to offer otherwise you will end up with a disappointed customers who will probably never trust you again. Worse still, they will likely tell others about their negative experiences with you, thus putting them off from being your customers.
10) Is your team ready to take on the increase from marketing?
Finally, you have everything in place to sell your amazing, revolutionary idea, service or product to the world. If you choose the right marketing team, then you are sure to have an increase in sales and consumers, so best make sure you are ready to take on the extra workload and continue the expansion of your business.
Bringing it all together
Marketing is the life-blood of every successful business because without revenue you will likely run out of cash sooner or later. Resist the temptation to start spending on expensive marketing efforts until you have the basics we have covered here in place. If you have your branding, processes and people lined up and working, you will be better able to get the return on investment of your marketing spend.
At Global.Media, we guarantee to find your more potential clients through our clever marketing techniques and strategies, increasing your brand awareness and promoting your business as the best it can be.
*********************************************************************************************************************
Global.Media provides expert online and offline advertising, and marketing on all digital platforms to get qualified leads for businesses. Check out our Services page to see how our advertising and marketing services can help your business to get more customers and sell more, faster. Why not sign up for our newsletter using the simple form on the right? You can also follow us on social networks. Finally, we'd love for you to share this post with your network using the share buttons below.
********************************************************************************************************************
We'd love to have your feedback and suggestions about this post. What is your experience of preparing the first marketing campaign for your startup? Which factors have helped or hindered your readiness for marketing? Please leave your comments in the Comments Section below.
Other posts you may like
–
Our Digital Marketing Services:
Website Design | Search Engine Optimisation (SEO)| LinkedIn Marketing | Content Marketing| Email Marketing| Pay-Per- Click| Social Media Marketing|   App Development & Marketing| Business podcasts | Video marketing
HOME | ABOUT  | MaAD BLOG | PODCASTS | TESTIMONIALS
Download Our Mobile App to listen to our podcasts on the go 
Get Mobile App