---
Top 13 Lessons our marketing agency learnt in 2018
Top 13 Lessons our marketing agency learnt in 2018
It is hard to believe that another year has gone by so fast. However, what a fantastic year it has been for us at Global.Media. As we head into our fifth year in business, now feels like a good time to review the year that has been to elicit some of the learning for us as a small start-up, lessons that we can use to strategise for the year ahead to provide even better marketing results for our clients. As you will find out much has happened in 12 months since my last review article and at the same time, a lot of the foundations of the business have stayed the same. Here is the low down that I hope will inspire and entertain as well as make you say, "I know what you mean". Let's address the changes first, then the constants.
All change at this Marketing Agency
The one lesson I have learnt as a small business owner is a reality that change is the name of the game. We have the unique opportunity to be agile and responsive to the marketplace, customer needs/preferences and the economy at large. Let's unpick them.
More branches
We decided to open an office in the South West of England around May 2018. The decision was brought on primarily by the necessity to move my family to Cornwall to be nearer to my wife's ageing parents. At the same time, the change made sense on many other levels – one of my business objectives is to have five Global. Media branches by the end of 2020, and this opportunity to have branch number 2 felt like it dropped on my lap.
Lesson 1: Change happens – deal with uncertainty and sudden jolts to business
I won't lie and say making the change was easy. I could see many pitfalls including these:
How would I manage my team in London remotely
What if all of my clients in London left us en masse
Is the market in Cornwall conducive to our digital marketing services?
What if the business sinks and we have to close?
I can admit that I felt fear for a while. I even thought about staying in London and fore-going my family for the sake of the business. However, I am a pretty optimistic and positive person, and everything I had read and learnt told me to not bow down to fear; that I should face the issue head-on and plan to make the business successful come what may.
Lesson 2: Deal with fears head on – a positive mindset is crucial in business & personal life
My positive outlook does not detract from the fact that such a fundamental change to a business affects several people, each of whom will have their fears and anxieties. My team was naturally worried about how they would cope without our daily presence and interactions, for example. We had to address all of these issues otherwise I would lose my trained and trusted allies.
Lesson 3: Communicate with the team during change
We eventually moved in October 2018, by which time we had made plans and put in many of the processes to mitigate the potential pitfalls and tackle the issues that we identified.
The plan of action included closing the Sutton office in July and opening the London office. My aversion for commuting meant that we started working remotely from then so by October we had practised a lot.
Lesson 4: Make a detailed plan for change in advance & rehearse your new ways
Remote working has demanded that we are more trusting of each other to carry out our responsibilities. We are also more structured in planning our workdays and weeks. Furthermore, we communicate between the two offices every day to coordinate diaries and review performance between the two offices to ensure no tasks slip through the cracks. We have also learned to use face-time technology including Skype and WhatsApp to work in different locations yet feel like we are co-located at the same time and place. Every few weeks, I make the journey to London to meet with the team and our clients so that I maintain relationships with everyone.
Suffice to say that while there are challenges with working in different parts of the country, our marketing agency has not fallen apart. The opposite has happened in that we are growing every day as we are getting more clients while retaining our existing clients for longer than ever. Consequently, we are achieving record revenues, hence employing more staff in both locations.
Lesson 5: Focus on satisfying your existing clients as much as getting new clients
2. Networking
I have built this marketing agency primarily on the back of business networking – my target audience (small business owners who are not necessarily Internet-savvy) are in networking groups. They don't use the web to its full potential, so I have to go to where they are.
Networking is much more than getting clients, however. My friends, advisors, service providers and suppliers are all in my BNI Sutton network that I would be leaving behind.
So part of my research when preparing for the move to Cornwall was how I would build another strong network as I had done over four years as a business owner in London. In May I saw that there were three BNI Core groups in the area so I was optimistic than I could start again.
Thankfully I had the foresight to put one of my key team members into the BNI networking in Uxbridge, nearer her home. She could go along to the 6.30 am weekly meetings without having to travel across London. In preparation for Edera joining BNI Uxbridge, we joined several smaller groups in Croydon including Croydon Business Hub, which gave her experience of networking, confidence to do presentations and learn strategies to build genuine relationships.
The biggest shock for me was the tragic fact that all three BNI groups are no longer in operation by the time we moved to Cornwall. I felt lost, as my plans to build my network seemingly evaporated. The nearest BNI groups were 70 miles each way away in Plymouth. Furthermore, neither had a vacancy for a marketing agency. I resolved to visit every other networking group I could find online, which has led to me joining Cornish Partnerships that has many networking events across the entire region. I am making friends slowly and building relationships with the right people who will eventually become clients, partners and suppliers.
My investment in BNI Uxbridge and Croydon Business Hub has proven to be worthwhile, as 60% of our recent clients have come from those two groups.
Lesson 6: Your network, especially BNI is priceless, but you may have to build new relationships in non-BNI groups
3. LinkedIn Lead generation
One of the surprising impacts of not having my ready-made supply of referral networking prospects is that I have had to do more Internet marketing for my agency. We have had to revise our marketing strategy and be a lot clearer about our target market and how to reach, attract and engage them. Crucial parts of this process have been creating our ideal client persona and refining our marketing messages.
The process has reaffirmed that LinkedIn is the most effective and cost-effective marketing tactic to get our clients. The fact that the majority of our prospects (Leads) and three of our most recent clients have been connections we made on LinkedIn proves the fact that it is working for us.
Lesson 7: Don't neglect your digital marketing following good marketing practices  
LinkedIn has proved to be the most reliable source of prospects for our marketing clients as we can guarantee an average of 5 – 8 warm leads per client every month. Admittedly not every client gets the prospects they desire, however. Our focus is on retaining our existing clients by exceeding their expectation (i.e. over-delivering). You can combine this with our discovery that our clients who buy our LinkedIn service stay with us far longer than those who do not buy LinkedIn from us. Furthermore, the fact that nearly all of our recent clients want LinkedIn connections has led us to focus on LinkedIn Lead Generation as our niche service. Our marketing message is now explicitly about the benefits of LinkedIn for business owners above all our other services. Of course, we still provide other digital marketing services like social media management, pay-per-click ads, web design, content development and email marketing.
Lesson 8: Find your niche and hit it hard
4. Marketing Strategy
Part of my goal of writing this review is to document a trail of where we have been so that where we are going, our destination becomes clearer. The reality of having two branches, more clients, a growing team, and starting our fifth year in business is that we have to do things differently. We have to think and behave like an established company with ambitions to get even bigger. We follow our documented Marketing Strategy and Marketing Plan, that is reviewed periodically based on analytics data, and make plans for the next period ahead
I believe these are needed to get to the next level and achieve my goal to have five branches.
Lesson 9: Plan for future growth
There are two elements to the marketing strategy for growth in the year ahead. Firstly, we are investing in Business Trade Shows in 2019, a marketing approach I have felt was too big for us until now. We have an exhibition stand at the small Enterprise Junction Business Expo in Croydon in January. Our marketing plan is to exhibit at the South West Business Show in Exeter later in the year. I have also enquired about exhibiting at The Big Business Show at London Excel in 2020.
The second element of the marketing plan is to invest in alternative non-traditional marketing activities that give us the reach to more and bigger clients so that we become a household name in the sector. To this end, we have joined Business bank Exchange (BBXUK) which give us access to 38,000 potential customers worldwide who want to use our marketing services in exchange arrangements.
We continue to explore creative marketing activities that will benefit our company.
Lesson 10: Think 'outside the box' marketing.
Same but better in a marketing agency
As you can see, there has undoubtedly been a lot of changes here at Global.Media since the last review at the end of 2017. As I alluded to in the opening section, many things have stayed the same in the previous year, and thankfully so I believe. Here are some noteworthy constants.
5. Key staff retention
2016 and 2017 were notable for our staff turnover as we struggled to find the right staffing. We sacked two people in each of those years, which caused significant disruption to our service delivery, not to mention the costs associated with staff turnover. We have retained all of our staff through 2018, with Edera Diaz, my right-hand marketing genius worth a special mention. While we have had to accommodate significant wage increases and burdens due to government legislation, consistent staff team has meant reliable service delivery to our clients. Staff who make happy clients are worth paying.
Lesson 11: Retaining key staff is worth paying for
6. Business coaching
While I parted company with my previous business coach, Danayal Zia, I appreciate the benefits that he brought to my marketing business and me personally which I elaborated upon in the 2017 Business Review.
I have recently started working with another business coach, Charles McClelland because I value the input that an accountability partner brings to a company
Lesson 12: Get a business coach for learning, structure and accountability
7. Reading books
I am thankful to have been able to read more business books in 2018. I accept that I don't read anywhere near as many books as I should. However, from the few that I read, I learn a lot about myself, my mindset, ways of thinking, how to run a business and much more from the few books that I have read including Dale Carnegie's How to Make Friends and Influence People and Anthony Robbins' Unlimited Power: The New Science of Personal Achievement, to name just two. I plan to read for at least 30 minutes three times a week through 2019
Lesson 13: Read business books to open your mind
Bringing it all together
I have deliberately sought to keep this review brief and to the point. I could lament many things like wishing I exercised more or had a better diet. However, I will actively work on those cudda-shudda-wudda issues and update you about them a year from now.
The point is that 2018 has been a year of massive changes. The changes may have some detrimental consequences. However, so far I am focused on the predominantly positive impact the relocation has brought to our marketing company especially regarding forcing us to improve our work processes and marketing strategy and focus. The year has also seen many constants that we hope to build on going forward. Retaining our crucial staff and valued clients, as well as working hard to maintain positive behaviours from 2017 such as reading books will also ultimately help the company in 2019 and the years ahead.
*********************************************************************************************************************
Global.Media provides expert online and offline advertising, and marketing on all digital platforms to get qualified leads for businesses. Check out our Services page to see how our advertising and marketing services can help your business to get more customers and sell more, faster. Why not sign up for our newsletter using the simple form on the right? You can also follow us on social networks. Finally, we'd love for you to share this post with your network using the share buttons below.
********************************************************************************************************************
We'd love to have your feedback and suggestions about this post. How would you describe your business achievements in 2018? Which activities impacted the growth of your business? Please leave your comments in the Comments Section below.
Other posts you may like
–
Our Digital Marketing Services:
Website Design | Search Engine Optimisation (SEO)| LinkedIn Marketing | Content Marketing| Email Marketing| Pay-Per- Click| Social Media Marketing|   App Development & Marketing| Business podcasts | Video marketing
HOME | ABOUT  | MaAD BLOG | PODCASTS | TESTIMONIALS
Download Our Mobile App to listen to our podcasts on the go 
Get Mobile App
Recommended Posts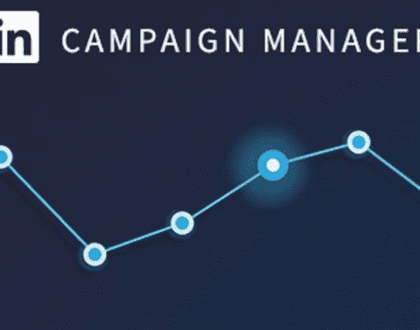 20th July 2022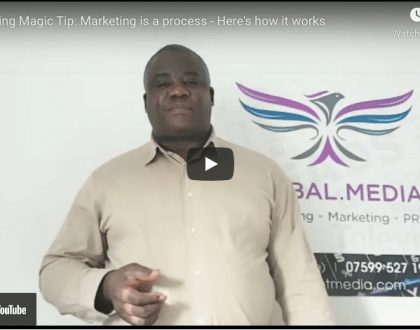 25th January 2022