---
8 strategies to make LinkedIn work for your business – Interview with Chris Lewis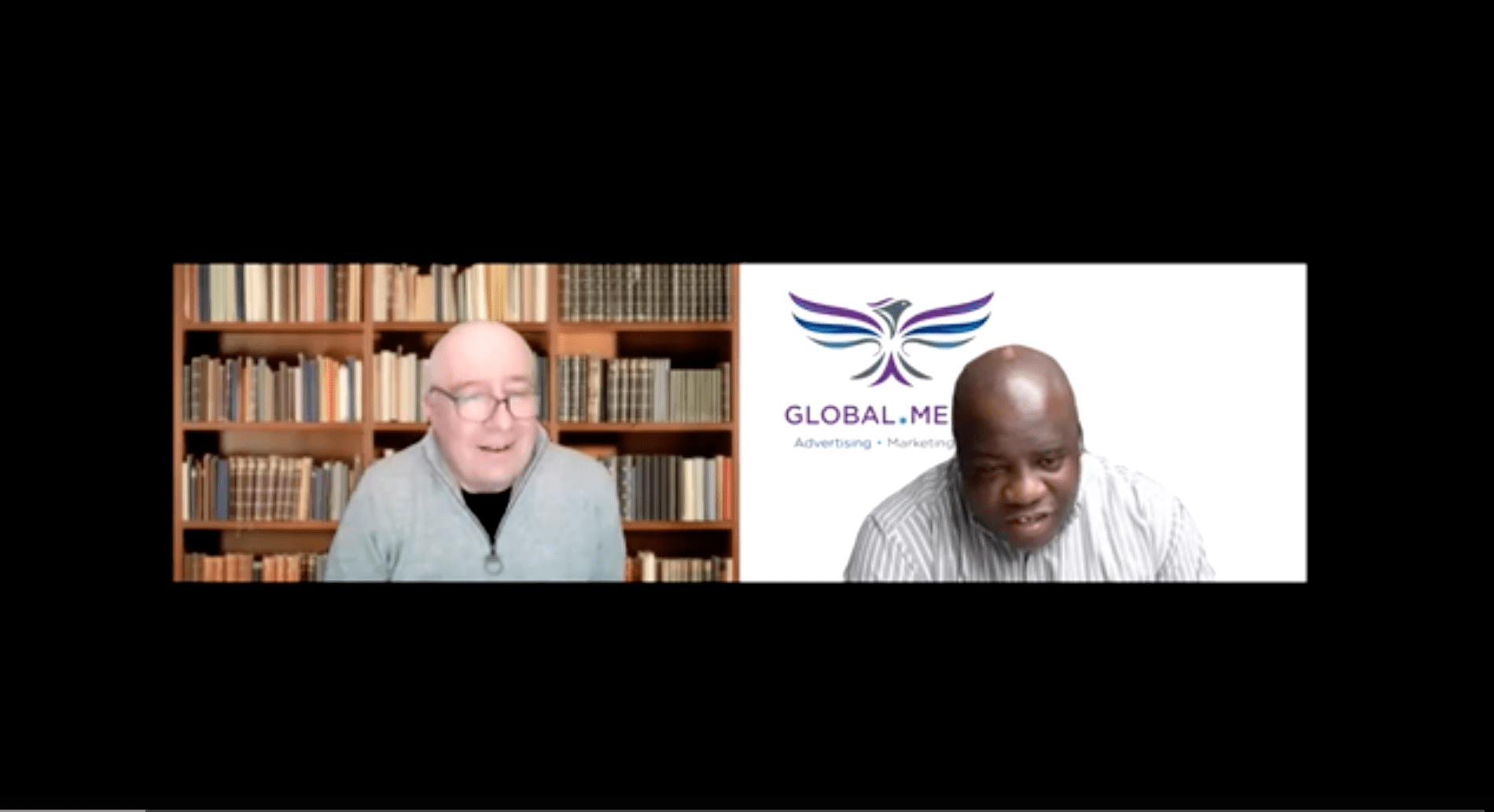 7th February 2021
No Comments
1926
LinkedIn is a highly effective social platform to connect with and engage your ideal clients, with B2B marketers reporting that eighty per cent of their leads come from LinkedIn. Yet fewer than 10% of LinkedIn users use it for marketing. Every content developer strives to share great insights into their work. Alas, many wise heads know that it is virtually impossible to convey the message in a captivating way through the written word alone. In a blog post like this, it is a struggle to explain the strategies that help our clients to generate a sustainable stream of high-value prospects from our Linkedin marketing service. Things like how to get connections, our clients' approach, mindset and focus on getting results, from which I get so much excitement and want to share with the world don't resonate when you read them. In this context, I feel like the luckiest person on earth to have our client Chris share his LinkedIn experiences for fundraising for his charity work. He eloquently describes how he gets support from businesses from our LinkedIn Lead generation service. It is apt that Chris and I met on LinkedIn following our outreach campaign to connect with charities. The LinkedIn lead generation approach he describes has worked to get us working together today. Read on to find out the context for our Linkedin marketing for Chris, the method and strategies that he uses to engage new connections. We finish with advice for anyone who wants to use LinkedIn to build their company.
About Chris' Cancer Community and Yoursimpal
LinkedIn is a great way to meet people that you would most likely never meet randomly. Chris Lewis falls into the category of great people that I would probably never have met if it were not for LinkedIn. I am in awe of his backstory and the charity work he does:
Chris was a successful entrepreneur until he was diagnosed with incurable blood cancer in 2007. Given only a few months to live, he embarked on a mission to make a real difference to people in the cancer community. To that end, he set up two organisations:
Chris' Cancer Community – a service that campaigns for better services and support for people affected by cancer. He provides emotional and social support to people in the community. Chris also advises local and national bodies whose work affects the community.
YourSimPal – this is a volunteer-led charity that works with people affected by cancer poverty in that they are suffering financially due to their illness. They are the only organisation globally that aims to support people in the cancer community to bridge the digital gap by providing mobile phones and pre-paid sim cards to individuals and their families for as long as they need it.
Being a small charity, Chris has experienced fundraising challenges in these challenging economic times.  As people face financial hardship, their donations to charities are often the first expenditure that many stop. Furthermore, with a team of four, YourSimPal does not have the resources and skills to tap into digital marketing to raise the funds they need. Getting sustainable and long-term support from businesses is vital to continue to deliver their services to work with people in the cancer community so that they do not just survive but to thrive.

Global.Media's LinkedIn Lead Generation
We have been getting leads and prospects for businesses on LinkedIn for the last five years. Companies typically come to us with a profile of their ideal customers, and we find them on LinkedIn. We then send personalised connection request messages to each person and invite those that accept the connection request to a call or meeting with our client if they are interested in finding out more about the business' services.
Having tested our LinkedIn lead generation on a couple of charities and found that it effectively gets businesses to offer them support and funding, we decided to do our bit to assist the community by providing our service to Chris' charity. In the months that we have been working together, Chris has made hundreds of new connections, many of whom he has subsequently spoken with off LinkedIn.
I am an avid advocate for LinkedIn as a social media platform to connect and build relationships with businesses. In addition to writing this blog, we have delivered training webinars and presentations to business owners to share our insights into how to get clients on LinkedIn organically. We also produce The LearnIn Podcast that shares tips to use LinkedIn for business. Many businesses miss out on the opportunities to benefit from the connections we make. The skils gap is one of our training programmes' main drivers.
Chris's experiences and insights are a picture book guide on how to get more clients and returns from LinkedIn Lead Generation. Let's look at the main points you can learn and implement in your marketing.

Strategies to build results with LinkedIn connections
These are some of the strategies that help Chris get support from businesses on LinkedIn.
Understand that LinkedIn has changed from a social platform for jobseekers to a platform to find and connect with your target audience in business. While Linkedin still generates much of its revenue from its recruiter subscriptions, it now offers a suite of products and services for lead generation and building your network. LinkedIn is indeed different than other social networking sites in that it's designed solely for professional networking. Nonetheless, users can share posts and engage with content that other members share or publish, much like on any other social media platform. Some people also mistake LinkedIn as a platform where you only connect with people you know in person – that also changed a long time ago. LinkedIn has changed. LinkedIn offers tools like Sales Navigator and Inmail to help you find people who fit your target profile and invite them to connect with you.
Aim to build relationships with people who connect so that they become part of your community and gain more awareness of your sector and the people with whom you work. Having more connections is a great way to get brand awareness in itself. Having a more extensive network gives you more contacts you can call on for services, swap expertise with, and have fun together.
Following up with new connections and taking the conversation off LinkedIn, ideally in a phone call or meeting, helps build stronger relationships and increase the chances of working together. Talking to people builds rapport, and a relationship that sending an email, or a website link can never provide.
Ditch the sales call mentality – Building relationships with connections is all about giving time. Be genuinely interested in people and what makes them tick. Please get to know contacts, find out about their team and their experiences. Be open in your conversations with your connections; try to engage with them and find those people with whom you have chemistry – you never know where that will lead.
Not everyone you connect with is going to want to work with you. Only a small percentage of connections will be interested in working with you from the onset. So, value people who show interest in finding out more about your services and products. Many people like to share their stories of helping people, so they are interested in what they do to have any chance to build genuine relationships.
Tangible success metrics are essential – At the end of the day, marketers invest time, effort and resources to do marketing on LinkedIn to achieve a specific purpose. It would be best if you did not ignore monitoring the effectiveness of your efforts to achieve the stated objectives. For many companies, the aim is to get more customers and sales. In Chris' case, we can count people who donate their old mobile phones and contribute towards pre-paid sim cards; and people who offer cash donations. Chris also counts among the successes, people who want to partner with you; people who offer to provide you with their services and help your business pro bono.
Look for opportunities to help your connections in return – Many people only want to sell their products and services. However, on LinkedIn, contacts tend to ignore you if they feel you are selling to them. You can benefit from being open to considering what your connections offer. You may be able to work with each other for mutual benefit. In Chris' case, he can provide marketing and positive exposure in return for their services. Another non-financial way that you can benefit your LinkedIn connections is to offer to introduce them to people in your network who may require their services or from whom they can help.
Sharpen your networking skills – We meet businesses who want LinkedIn Lead Generation but are not ready to engage with connections. Often the gaps include understanding the factors in Chris' approach and insights. Some clients are frankly shy and fail to understand the importance of talking to LinkedIn connections off LinkedIn. As Chris says, you should develop your organisation's skills to build relationships on LinkedIn.
Bringing it all together
The statistics about the effectiveness of LinkedIn as a dependable source of prospects makes it indispensable for any company that sells to businesses. The reality is that many organisations fail to realise the benefits that LinkedIn offers. This post's key takeaway is not to sell to your LinkedIn connections. The real results come from seeing LinkedIn as a professional network. And much like a traditional in-person network, the opportunities to work with fellow members come from having 1-2-1, in other words, meeting outside of the networking events to get to know your fellow members and exploring opportunities to support each other. This post outlines some of the strategies to connect with and build solid relationships with your ideal clients on LinkedIn. Implementing them and developing your relationship building skills lays the foundation for making LinkedIn work for your business, whether that is to get more clients or get support for your work.
Global.Media's LinkedIn Lead Generation Service is here to work with you to fast-track your LinkedIn marketing. Just contact us!
*********************************************************************************************************************
Global.Media provides expert online and offline advertising, and marketing on all digital platforms to get qualified leads for businesses. Check out our Services page to see how our advertising and marketing services can help your business to get more customers and sell more, faster. Why not sign up for our newsletter using the simple form on the right? You can also follow us on social networks. Finally, we'd love for you to share this post with your network using the share buttons below.
********************************************************************************************************************
We'd love to have your feedback and suggestions about this post. What has been your experience of using LinkedIn to get prospects? Which strategies have helped or hindered your campaign?
Please leave your comments in the Comments Section below.
Other posts you may like
–
Our Digital Marketing Services:
Website Design | Search Engine Optimisation (SEO)| LinkedIn Marketing | Content Marketing| Email Marketing| Pay-Per- Click| Social Media Marketing|   App Development & Marketing| Business podcasts | Video marketing
HOME | ABOUT  | MaAD BLOG | PODCASTS | TESTIMONIALS
Recommended Posts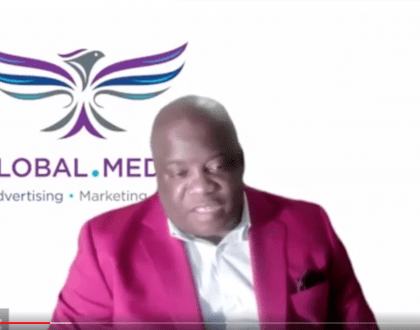 9th December 2022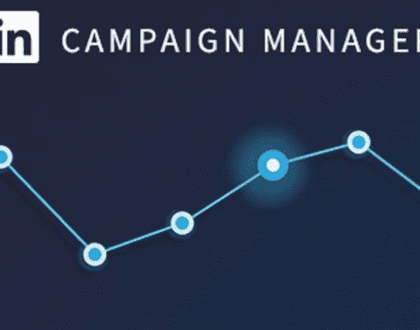 20th July 2022
Privacy Overview
This website uses cookies so that we can provide you with the best user experience possible. Cookie information is stored in your browser and performs functions such as recognising you when you return to our website and helping our team to understand which sections of the website you find most interesting and useful.