---
10 Ways Business Coaching Saved My Marketing Business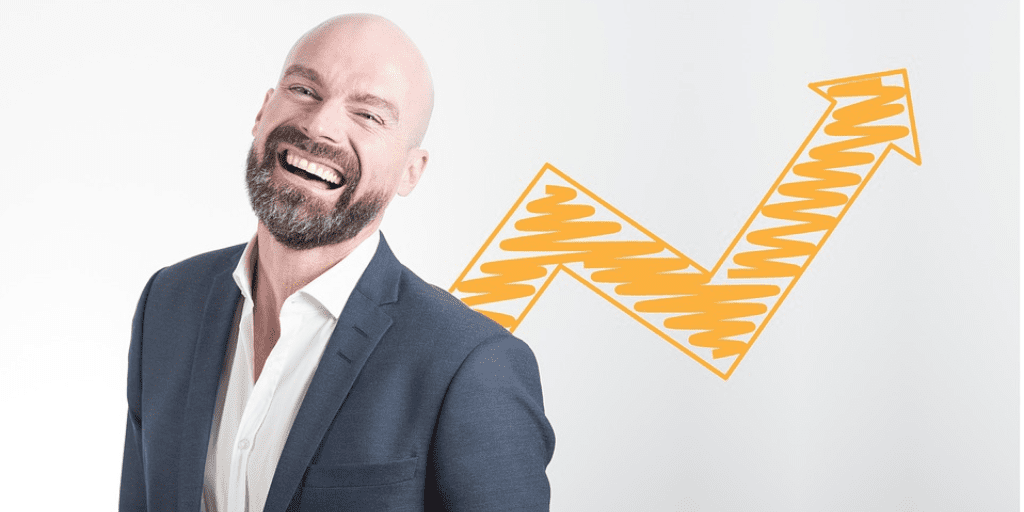 10 Ways Business Coaching Saved My Marketing Business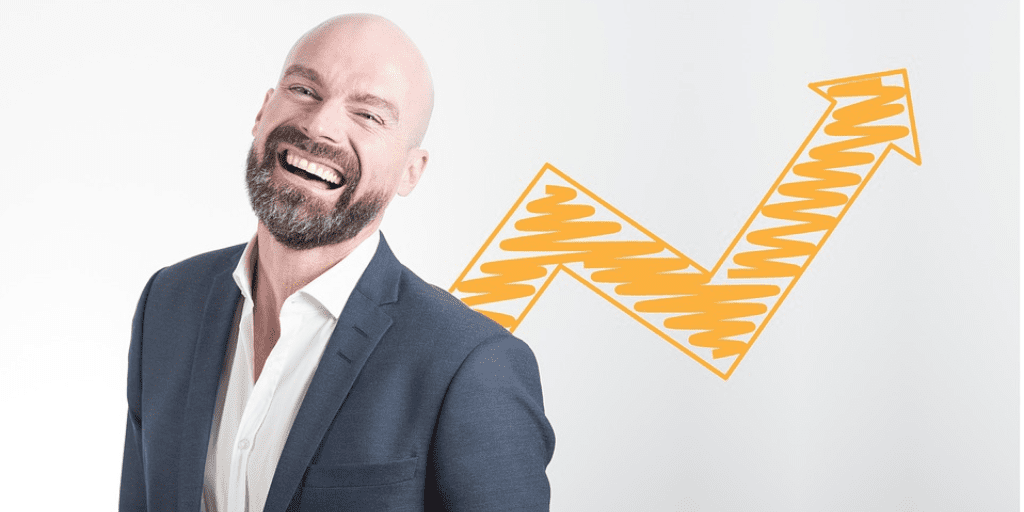 I did not start my business to slave to social media accounts for the rest of my life. I went into business excited about my mission to help small businesses to find the best strategy to sell lots online. The logic was simple: If I help people to grow their business, they will pay me well enough to have the lifestyle I want. Like many entrepreneurs, I quickly discovered that building a successful business is much more work than it looks. The hurdles and challenges can quickly drag you down into the nightmare of working night and day for less income than a paying job would provide. In my quest to find the answer to what had gone wrong, I stumbled across Danayal Zia, a business coach in my BNI business networking group. I had read in several places that working with a coach is among the key ingredients to this successful formula. However, like many startup business owners, I had no idea about the coaching framework. Even when I met coaches, my thoughts were that the time was not right and that I would get a coach when the business grew more profitable. From the moment I had my first one-to-one meeting with the Action Coach, I instantly felt relief and hope.
This post is for entrepreneurs who are hustling to grow their business and feel in a dense fog about where to turn. I will share my personal experience of working with a coach so that you can get insights into how they may be able to get on the journey to building a real business. Hopefully, after you are done reading this article, the need to engage with a coach will be a compelling one.
What is Coaching?
You can be forgiven for being confused by the many professionals that can support businesses. Mentors are often confused with coaches however they are entirely different support systems with different principles, processes and outcomes.
Mentors – Chopra & Saint wrote in The Harvard Business Review that the best mentorships are more like the relationship between a parent and an adult child than between a boss and employee. They're characterized by mutual respect, trust, shared values, and excellent communication, and they find their successful outcome in the mentee's transition to mentor. Mentors willingly give their time to support mentees, who also set the agenda for the mentoring sessions. Mentoring as a process is primarily non-directive, as the mentee is not obligated to follow the mentors' guidance.
Coaches – Mahesh Balani correctly tells us in Entrepreneur that the coach usually works with the CEO and other leaders in the organisation, helping her/him define objectives and goals – either personal or for the business. A coach also draws a roadmap to achieve the goals and holds the leader accountable for those actions.
Action Coach is a unique brand of coaching that is proven to get results for businesses. They even offer a money-back-guarantee if you don't make more than you pay for their coaching. It is worth stating explicitly that I no longer have any relationship with Action Coach. I certainly don't get any material reward for endorsing them. I am merely a happy client who appreciates the effect Danayal's business coaching has had on my business.
Here's a flavour of the commitment that my coach made during our initial meeting "I will not only show you how to increase your business revenues and profits, often quite dramatically, but also how to develop your business so that you, as the owner can ultimately work less and achieve more."
I hope you agree that for a startup owner who had literarily swapped a well paid 38 hour a week job for a poorly paid 90+hours a week self-employment, and feeling that my business was running me.
Let's look at the Coaching process before I expand on the ways coaching has helped my marketing agency.
How the sessions worked
I started off in a group coaching programme for three or so months. During that time, we three business owners would meet with the coach once a week for 2 hours. Weekly Skype sessions complemented the coaching sessions. I then moved on to 1-to-1 coaching for an hour a week with the same coach when the members of the group took on other priorities. These sessions were interspersed with weekly review sessions on Skype to maintain momentum with the assigned tasks for the week. The Coaching Sessions are focused on objectives. Each session ended with developing action plans for me to implement, although I could raise issues that were important to me to discuss. The content of what we talked about in the coaching sessions focused on improving my performance & the outcomes for my professional and personal goals.
One of my biggest turnoffs when it comes to talking 'about your issues is my fear that 'professionals' will engage in the excessive psychoanalysis of your past and childhood. While there was some mention of my childhood and family background, I was grateful that the discussions were mostly future-focused. Past analysis happened enough to explore and address potential barriers holding one back.
It would be dishonest of me not to mention that I got a lot of activities and tasks to complete outside of the coaching sessions (in other words, homework) that included reading books, collecting and analysing data, developing strategies and more. Like any business activity, with the right amount of scheduling and priority, I completed my commitments.
So what good did these coaching sessions do for me and building my business?
Ten ways business coaching transformed my business
I am by no means the finished article as a business owner. I have my faults and failings like anyone else. However, I firmly believe I am on the road to building a successful company that will help me achieve those lofty goals I envisioned. These are the main ways of coaching positively impacting my business.
Improve planning and structure – In my mind, most of the problems in my business were a result of my being overly disorganised and undisciplined, This belief was mainly the consequence of my nocturnal tendencies. My coach got me into the process of creating a diary for the day, month and week. Having a diary is more than making a to-do-list. The process forces you to consider your responsibilities and prioritises to tasks you must complete before they become urgent. Furthermore, having a clear plan enabled me to be more secure that I had done enough for the day

Develop a marketing strategy – Running a marketing agency, I was surprised at how easy it is to focus on your client's marketing campaigns at the expense of your own. After all, the clients are paying the bill so what could be wrong with being obsessed with achieving their business goals? The answer is just that my clients will not get my marketing services if my business does not exist! My coach went to great lengths to get me to understand that I must prioritise the marketing my business to get a consistent source of prospects that we could convert into clients. I didn't appreciate those successful companies are on a never-ending quest for customers. A big lesson I learnt from working with my coach is that failure to use the same marketing strategies I use for my clients would be an admission that my marketing services are ineffective at best. In his words, I had to be 'congruent'. My coach helped me turn marketing into an investment rather than an expense.

Self-reflection – The right open questions help founders work through issues in their head and gently reveal their blind spots. My business coach had a remarkable ability to ask the right probing questions, questions that made me look at my rationale and logic against the outcomes I was hoping to achieve. His attentive listening followed by more pertinent questions would more often than not make me realise that while I thought I was doing one thing towards an end was not correct. Either I was not doing that at all or that I wasn't doing enough of the right thing. It is strange how what appears to be a choice (like giving up on and losing a client) is more symptomatic of missed opportunities, limited thinking or errors. I now reflect on every situation and experience to analyse what happened, what could be done differently and plan a strategy for how I will get better outcomes for my business going forward.
Mindset – I knew I could help small businesses to do online marketing. After all, I have digital marketing qualifications. I also have a business psychology Masters degree that helps to understand how to influence people. Despite these elements of awareness, I didn't fully understand my business goals. I thought I would be happy with getting a few clients and helping them to make a few sales. Perhaps the most valuable work my business coach did with me was to help me to change my mindset to 1) Have colossal ambition for the business and my life; 2) Articulate that vision; & 3) Work out how to get there from here. This critical revelation did not come about from a simple conversation with my coach, although that was part of the process. Reading books like Tony Robbins' Unlimited Power – The New Science of Personal Achievement on my coach's recommendation have helped to open my mind. The major turning point came after attending Andy Harrington's Power To Achieve Weekend motivation conference, on the insistence of my business coach. On the 2nd day of the event, I experienced a light bulb moment and made a decision that changed my business overnight. I resolved to revamp and rebrand the business name to Global.Media, the total opposite of Small Business eMarketing. My mission became crystal clear: to make my clients famous through exposure in mass media channels (radio, TV, magazines and advertising online and offline) and then leverage the brand awareness we create into online sales. With the objective now to make brands household names my target clients group changed radically because typically only ambitious businesses have the vision and budget to seek fame and thereby reap the rewards in online sales. Like magic, I now had an offering that would add value to more prominent businesses that I had not been able to approach under the Small Business eMarketing umbrella. The excitement that this new vision gives me has changed me as a business owner because I know now that we are different to your run of the mill online marketing providers you find online; we can truly transform businesses, and we provide a high-value service. Our competitors are world leading ad and media agencies like Saatchi & Saatchi. There is an inner beauty in aiming for the top in any business – the fact that I am forced to find ways always to deliver excellence, create innovative marketing campaigns and implement continuous improvement to our services. I am realistic enough to understand that achieving my objective will not happen overnight, that it will take a 30- year mission to build the history and portfolio of fantastic work to become the go-to advertising and marketing agency. I worked with my coach to articulate the vision and formulate a plan to achieve my objectives, starting with building the right team and building a portfolio of work to begin the journey.
Know my numbers – As an entrepreneur, we are told to understand our numbers because "What gets measured gets done". This is good advice until you realise how many numbers there are to consider: financial numbers, sales conversations, how many people are on your landing page, how many people show up for your webinar, your Facebook ad conversions …There are many metrics, and it's hard to know on which to focus. My coach helped me to identify and measure the essential numbers in my business. I have to pay attention to the right information at the right time. These are some of the key metrics we measure:
The key numbers
Retention and Attribution rates

Number of clients who are superfans

Cash flow

Number of Leads generated

Conversion rate

Revenue

Margins

Profit
Admittedly, the priorities have changed over time as my business evolves, so it was invaluable to know the right metrics to put in place to provide consistent results.
Team building – One of the most critical perspectives I gained from working with a business coach is the definition of what a business is: An entity that makes money and can operate without the owner. Like many startup owners, I was reluctant to employ staff because of the fear of adding cost to the business. My coach made me realise that such an approach may have worked for the first few months of the company. However, if I wanted the business to grow, I would have to build a team to perform the day-to-day tasks while I used my expertise on high-value functions for which I am better suited. I learned that my role as a business owner was actually to work on the business, not work in the business! It is a relief that my coach didn't merely wax lyrical about getting the right team together. He helped by giving me access to the DISC Assessment a behavioural profiling tool to gain insight into my qualities and behavioural styles that also get insights into the qualities I should look for in my team members.
Read more books – The first input that my business coach gave that rocked my world as a business owner was to provide me with Michael Gerber's The E-Myth Revisited free of charge. The book spoke directly to me in my technician role and made me realise that I was not alone as a struggling business owner. Furthermore, the book opened my eyes to the thought that maybe I could build a successful business. Since that eye-opening start, I have endeavoured to read for at least an hour every day a mix of business-related audiobooks and paperbacks. I benefit from being more relaxed by reading, learning strategies that have worked for others and getting new perspectives on issues like regulating emotions, managing yourself, and a lot more. In fact, I have three books on the go right now, which is a world away from myself two years ago when I had read only a handful of books from start to finish.

Lifestyle matters – It has been a hard lesson to accept that working all the hours God sends is not the aim of being a business owner. It is much more productive to build a team and create the right processes to deliver our services. The strategies I have learned from my business coach have enabled me to appreciate that my ultimate happiness comes from finding more time for family, friends and exercise – the things I love. In fact, I recently stopped working on Mondays as a rule. I would have laughed at you if you told me that would be the case even a year ago!

Increase turnover, margin and profits – The whole point of engaging a business coach for most business owners is to make more money and build a more profitable business. Increasing my income was was indeed on my mind, although it was secondary to the benefits I have already mentioned. By putting in place the processes and systems that I have previously mentioned, my coach helped me to increase my revenue. I remember one of the first discussions we had related to the pricing of my marketing services. I wrongly believed that I would compete by undercutting my competitors. It was another big moment of realisation to accept that value is what customers pay for – that if my services gave clients the results they wanted, they would pay any me whatever amount I charged. It logically follows that I had to analyse our services in depth to understand what my clients wanted and establish how I would exceed their expectations (under promising and over-delivering). Delivering value enabled me to increase my prices by 20% instantly. Then the process of understanding my numbers further fuelled my awareness of opportunities to improve my margins, and profits while controlling costs.

Someone who cared – my business coach did not just give advice but also assistance with tasks. For example, he helped to plan the recruitment of my staff and prepare for the interviews. He also connected me with several useful connections in his network and showed me marketing tools that have helped my clients and my business to get better results. I will not pretend that the coaching sessions were always a pleasure because more often than not, my coach would get all sorts of emotional responses when trying to get me to look at an issue or process in the right way. Of course, I would steadfastly defend my approach and logic. However, he would stick to his guns until I understood. I appreciate that a fantastic coach puts their ego aside and cares about you. He is someone who knows how to work with top talent.
Bringing it all together
I have never heard anyone say that business coaching has not worked for them and his or her company. In fact just yesterday alone, two of my fellow networkers were singing the praises of two different coaches. One of them, a construction company owner had succeeded in growing his business from £2million to £20 million a year after working with my business coach in just nine months. My other friend who runs a Removals & Clearance company has seen sustained growth in a few months. It is by no means easy to get the maximum benefits from coaching unless you are prepared to work and change. Coaching will demand significant investment in both time and emotional energy from you and your coach. The results, developing the skills to think and behave like a real entrepreneur, and building a real business that is more ready to help companies to achieve their goals, is more than worth the financial costs and effort. In fact, working with a business coach could be priceless for your enterprise!
*********************************************************************************************************************
Global.Media provides expert online and offline advertising, and marketing on all digital platforms to get qualified leads for businesses. Check out our Services page to see how our advertising and marketing services can help your business to get more customers and sell more, faster. Why not sign up for our newsletter using the simple form on the right? You can also follow us on social networks. Finally, we'd love for you to share this post with your network using the share buttons below.
********************************************************************************************************************
We'd love to have your feedback and suggestions about this post. What are your experiences of using working with a business coach? Which strategies have worked really well for your company to grow sustainably? Please leave your comments in the Comments Section below.
Other posts you may like
Our Digital Marketing Services:
Website Design | Search Engine Optimisation (SEO)| LinkedIn Marketing | Content Marketing| Email Marketing| Pay-Per- Click| Social Media Marketing|   App Development & Marketing| Business podcasts | Video marketing
HOME | ABOUT  | MaAD BLOG | PODCASTS | TESTIMONIALS
Download Our Mobile App to listen to our podcasts on the go 
Get Mobile App
Recommended Posts
31st March 2019
31st March 2019