---
Forget Selling..Build Relationships instead – Marketing Magic Tip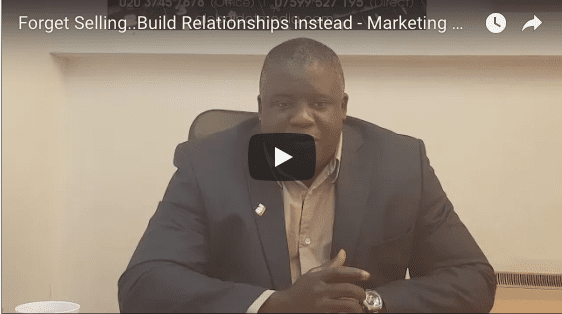 30th July 2018
2 Comments
1973
Forget Selling..Build Relationships instead – Marketing Magic Tip
We at Global.Media have been in the advertising and marketing consultancy business for over four years and counting. Of course, we have made mistakes, exceeded expectations and provided an ordinary service to more than one hundred and seventy small and medium-sized businesses in that time. Our experiences have given us the best place to learn what works as well as allowed us to pick up a few tips and tricks along the way. We want to share our knowledge with our current and prospective clients. So we thought why not create a video series which will include a wide range of tips!
Welcome to Marketing Magic Tips – an unpolished weekly one to three-minute video offering insights into how to get better results from your business' marketing spend.
To kick things off, our first Marketing Magic Tip video is for business to 'forget about selling and build relationships first'. Building long-lasting relationships are vital, if not the most important thing you can do for your business regardless of whether you are trying to sell more online or offline.
Many people we know seem to forget or push aside the importance of relationships in doing business. The logic of relationships is the reason we have salespeople rather than relying on ads or product feature and benefits alone.
You are your brand. You need to think about what message you want to send your customers. You definitely don't want potential clients to see you as just another snake-oil salesperson just after their wallet? You want every one of your customers to believe that they are the most important customer you have. How do you do that?
You need to more than sell them your product or service. Today, the most successful companies will often provide their customer's value beyond the sale. Posting articles on a topic they are interested in or keeping your blog up to date that has relevant and helpful information are good places to start. You must communicate that you understand your prospective client's situation then how your product or service adds real value to their lives and solves their problem.
People buy when the reason to buy becomes personally meaningful. Only another person can sense the buyer's temperature and adapt the message to make it personally relevant – no machine or static message can achieve that yet. If you take away anything it should be this principle.
They buy
They buy how you make them feel.
They buy the story you are telling.
They buy the likability, prestige or result that comes with being a part of your client base.
With small businesses is all about relationships, relationships, relationships! never underestimate the value of a loyal, repeat customer. Keep customers coming back for more so that they can bring their friends next time. Only by taking the time to get to know people and their circumstances (a.k.a. build a relationship with them), will they understand how your product or service can make a difference to them. Get this right and they will be coming to you to buy! You will never have to sell again!
*********************************************************************************************************************
Global.Media provides expert online and offline advertising, and marketing on all digital platforms to get qualified leads for businesses. Check out our Services page to see how our advertising and marketing services can help your business to get more customers and sell more, faster. Why not sign up for our newsletter using the simple form on the right? You can also follow us on social networks. Finally, we'd love for you to share this post with your network using the share buttons below.
********************************************************************************************************************
We'd love to have your feedback and suggestions about this post. What are you doing to build relationships with your potential clients? Which strategies have worked really well for your company to become profitable? Please leave your comments in the Comments Section below.
Other posts you may like
Our Digital Marketing Services:
Website Design | Search Engine Optimisation (SEO)| LinkedIn Marketing | Content Marketing| Email Marketing| Pay-Per- Click| Social Media Marketing|   App Development & Marketing| Business podcasts | Video marketing
HOME | ABOUT  | MaAD BLOG | PODCASTS | TESTIMONIALS
Download Our Mobile App to listen to our podcasts on the go 
Get Mobile App