---
7 Common LinkedIn Marketing Mistakes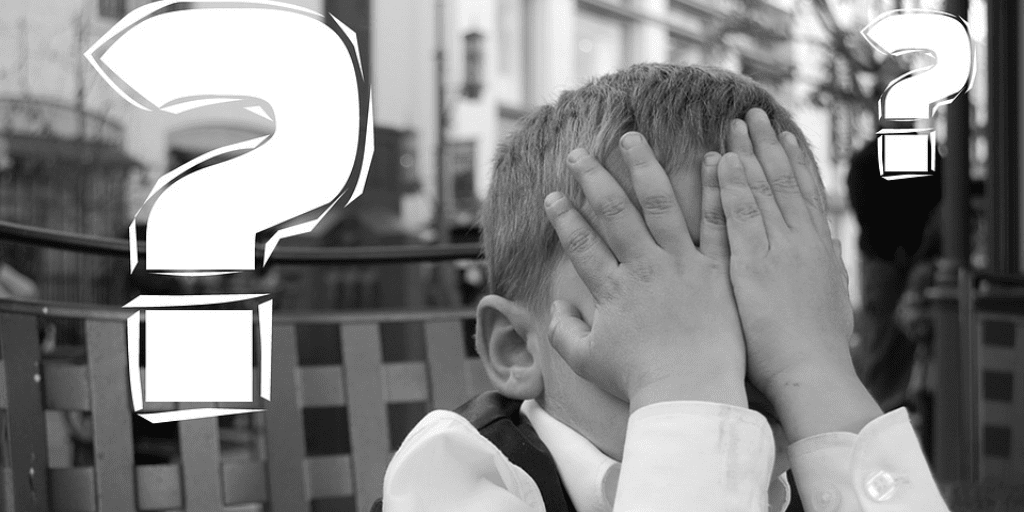 30th August 2019
No Comments
250
Love this guest blog because it gives some awesome strategies to get better results for your business with Linkedin Marketing.
LinkedIn is a powerful tool for job seekers. It is also increasingly been recognized as the premier Business-to-business lead generation platform on the planet. With the right strategy, this network will help you find the company of your dreams, whether you are looking for clients or employer. Unfortunately, for many LinkedIn … "does not work." However, it is fixable!
LinkedIn is a social network for finding and maintaining business contacts. The number of registered users is more than 500 million worldwide. So you can bet that your ideal audience is on there. You just have to find them, connect with them and interact with them. That is easier said than done, however.
Consider the seven errors that lead to failure and frustration on LinkedIn:
You have no purpose.
You have a weak, incomplete profile or several identical profiles.
You are addicted to the Anonymous Profile mode.
You do not know how to use all network settings.
Your contacts are only those whom you know well.
You do not know with whom and how to meet.
You do not know how to look for people, vacancies, or companies.
Let's look at each mistake in detail and suggestions to get the results you want.
You have no purpose
It is a common joke (perhaps more of a fact) that if you are not on social networks, then you do not exist, and LinkedIn is a social network for professional dating. Being there as an active user does not mean that you are necessarily actively looking for work. This means that you consciously approach the planning of your career, you have professional goals (both your personal and in the context of the company), you know what you are striving for and what results in you want to achieve.
Therefore, before creating a profile, formulate your professional and business goals, and separately write down what you need to achieve them. I am sure that on LinkedIn you will find some of the answers to this question by looking at other people's profiles.
You have a weak, incomplete profile or several identical profiles
The goal is set. You know why you are on LinkedIn and what you want to do there. Therefore, it is time to clean up the profile. Any user who visits your page (and this may be a colleague, potential employer, future partner, or client) should understand who you are, what question you can contact and what you can offer.
To make your profile clear and structural, fill in the main blocks. It will take you an hour, but then you can always strengthen it and add new information.
It happens that you might accidentally register twice with LinkedIn using different email services. Check it out and leave only one profile. Do not confuse yourself and other people.
You are too keen on LinkedIn Anonymous
Yes, some users have good reasons to remain anonymous or to hide their place of work. However, more often than not, I see that users are afraid of being fired and therefore protect their profile. I remind you: being on LinkedIn is not only about an active job search, but it is also about an approach to your professional development.
If an anonymous participant views my profile, I do not have the opportunity to get to know this person; such a participant does not get into search results. Therefore, I do not see any advantages of being invisible (anonymous) if you decide to be on LinkedIn.
You do not know how to use all network settings
like any technology platform, you are more likely to get the most out of it if you fully understand how to use the system's full capabilities. LinkedIn is no different and has many powerful functions that can enhance your search results and the ability to connect with the right people. Utilising Sales Navigator and LinkedIn's Recruiter are crucial.  Take the time and experiment with the settings to understand what works best for you. Therefore, you can turn off messages to e-mails if they distract you, or want to disable the "Display profile outside LinkedIn" option if this is part of your plans.
Your contacts are only those you know well
The power of LinkedIn is networking, meeting new people; more importantly, meeting new clients. Therefore, if you create your network of contacts only from familiar people, it will be challenging to realize professional or business goals. LinkedIn is designed for people who are open to new acquaintances, willing to share information and be useful. By the way, the network will continuously help you with this through the functions "People you can know" or "Synchronize contacts via mail."
You do not know with whom and how to meet
When you write down your professional and business objectives, you will already understand which people can help you achieve them. For some, these will be recruiters, recruitment managers or department heads, company managers. For others, it may be Quantity Surveyors, Project Managers and Facilities Managers. Think about how to find these people. See if there are people on your contact network who can recommend you.
I recommend expanding your network of contacts and learning how to get to know each other, ideally off LinkedIn through phone calls, emails or face-to-face meetings. Make it a rule to send a personalized message when you establish a connection indicating why you want to be friends. It does not make sense to send a friendship request to everyone without a welcome message. Yes, you will increase your network of contacts, but no one will know about you. Learn to get acquainted and talk about yourself and how you can help others. Be helpful and act according to your goals.
You do not know how to look for people, vacancies or companies
Most LinkedIn users are disappointed in finding key people or jobs, especially when they run out of profile limits. However, in the free version, there are many ways to find the person or vacancy that you need: through the search bar, through the news feed, through the functions "People You Might Know" and "Other Members Also Viewed."
LinkedIn uses its search and ranking algorithms. So, if we enter the same search query, the search results with us can be displayed in different ways. This is partially determined by the profile, activity, and contacts of the person.
Bringing it all together
I would like you to reconsider your attitude to LinkedIn: set your goals, make changes to your profile, and send only personalized invitations. Then you can appreciate all the features of this social network. You can also get in touch with the LinkedIn Lead Generation specialists at Global.Media for expert advice and services to get maximum returns from your LinkedIn marketing campaign. Check out their LinkedIn Lead Generation services for businesses.
About the author
Melisa Marzett is a translator, and a content writer who is working on different articles for http://smartessayrewriter.com and enjoys travelling all over the world. 'Everything new' is her thing; she is into anything being curious by nature.
*********************************************************************************************************************
Global.Media provides expert online and offline advertising, and marketing on all digital platforms to get qualified leads for businesses. Check out our Services page to see how our advertising and marketing services can help your business to get more customers and sell more, faster. Why not sign up for our newsletter using the simple form on the right? You can also follow us on social networks. Finally, we'd love for you to share this post with your network using the share buttons below.
********************************************************************************************************************
We'd love to have your feedback and suggestions about this post. What techniques do you use to get the right connections on LinkedIn? How has LinkedIn marketing enhanced your professional life? Pease leave your comments in the Comments Section below.
Other posts you may like
–
Our Digital Marketing Services:
Website Design | Search Engine Optimisation (SEO)| LinkedIn Marketing | Content Marketing| Email Marketing| Pay-Per- Click| Social Media Marketing|   App Development & Marketing| Business podcasts | Video marketing
HOME | ABOUT  | MaAD BLOG | PODCASTS | TESTIMONIALS
Download Our Mobile App to listen to our podcasts on the go 
Get Mobile App